It was impossible for us to create this blog without telling you a little more about our country. So if you are looking for top things to do while in Switzerland, you found the right place! Often, we try to visit the world without taking the time to visit our own country. This is the observation we have made… sadly! This is why we took the opportunity of the COVID-19 pandemic to travel across Switzerland. 
If you are looking for an itinerary of top things to do in Switzerland, we have written an ebook that you can download here. 
When to go?
Anytime is a good time to visit Switzerland! If you are a ski lover, make sure to come here in Winter as you will have the time of your life. If you are more looking to go hiking, the other seasons will be perfect.
So, here is the first part of our top 10 best things to do in Switzerland:
1. Observing the Jet d'Eau of Geneva
If you land in Geneva, go straight to the lake to observe the wonderful Jet d'Eau. It is a huge fountain that is 140 meters high and the symbol of the city!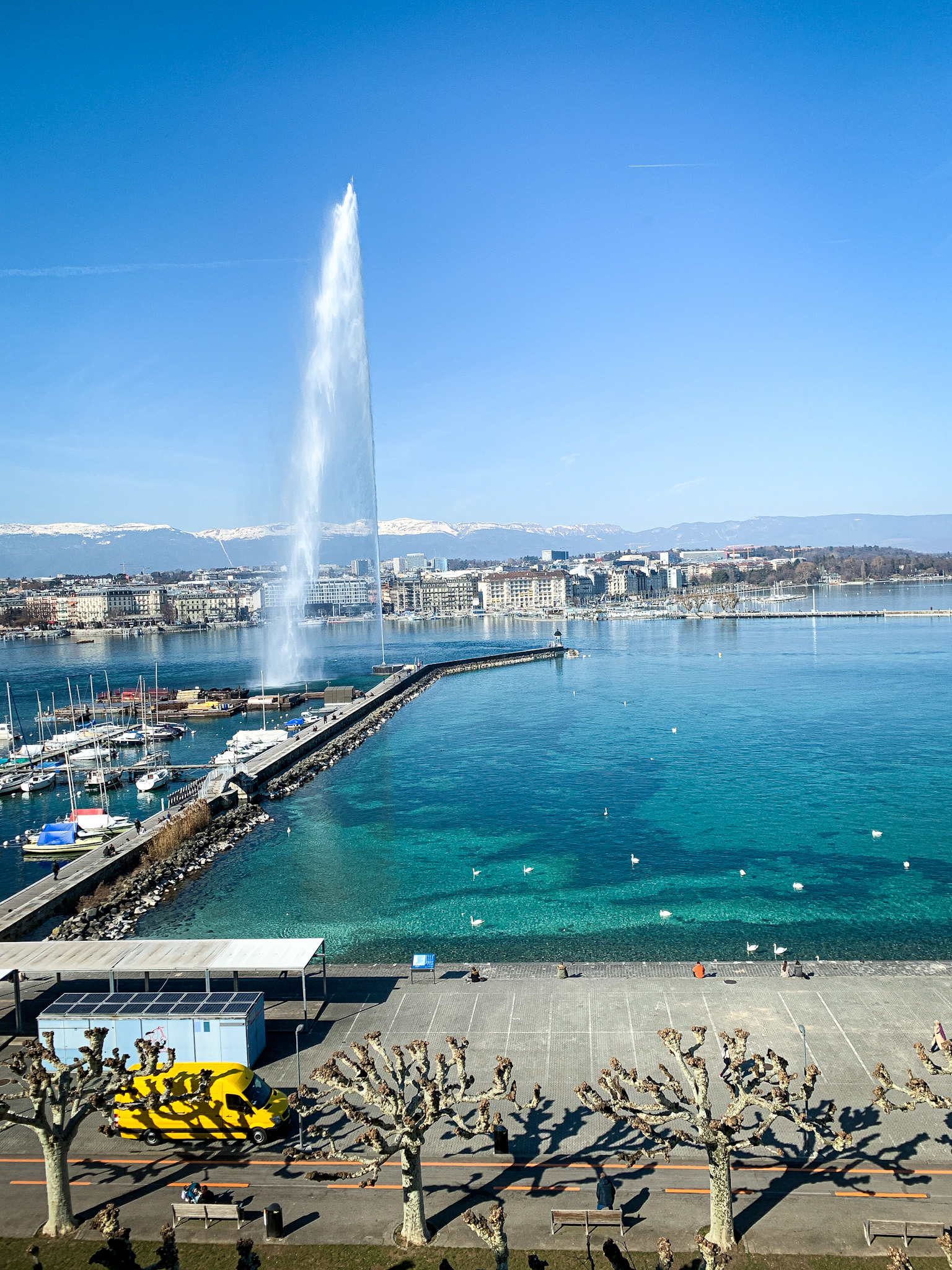 2. Going down the slopes at full speed in a ski resort
In Switzerland, you will find the best conditions to practice your ski skills, so go for it! You can choose between so many resorts, like Verbier, Portes du Soleil, Villars sur Ollon, Zermatt, to name only the most famous!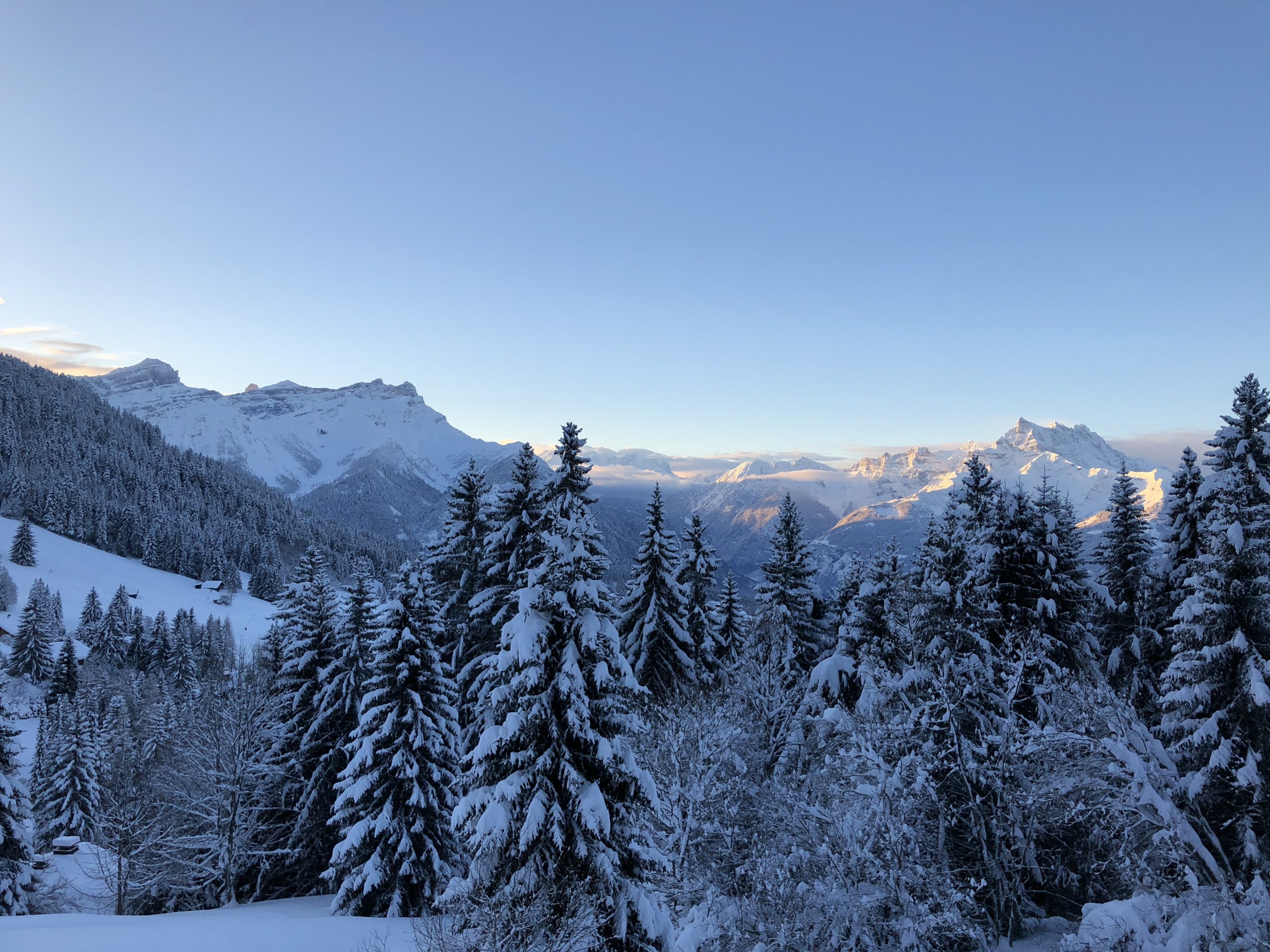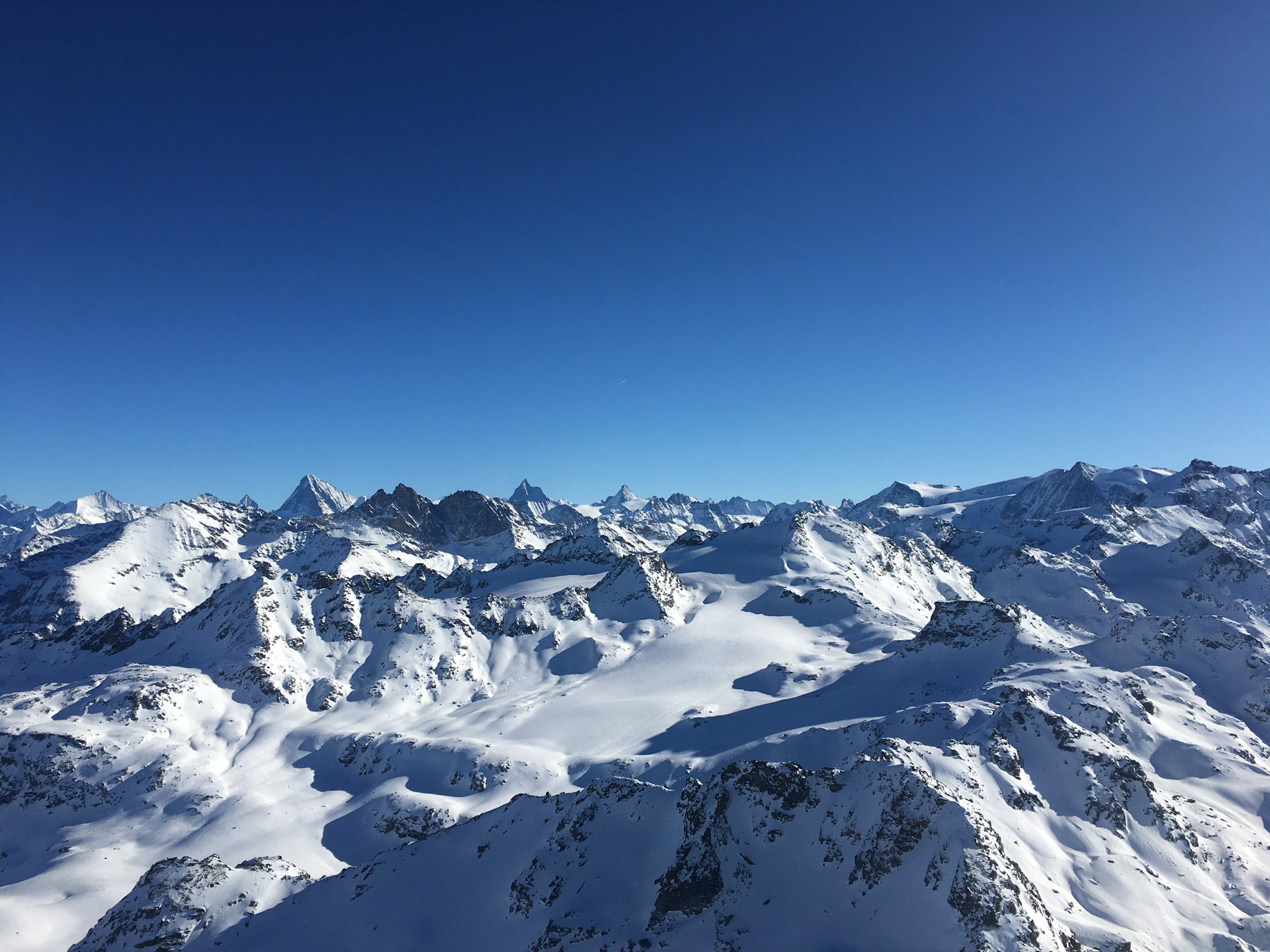 3. Touring Mont-Blanc in a small plane
Where is the best place to have a look at the mountains? From the sky! If you are not afraid, jump in a small plane and enjoy the show!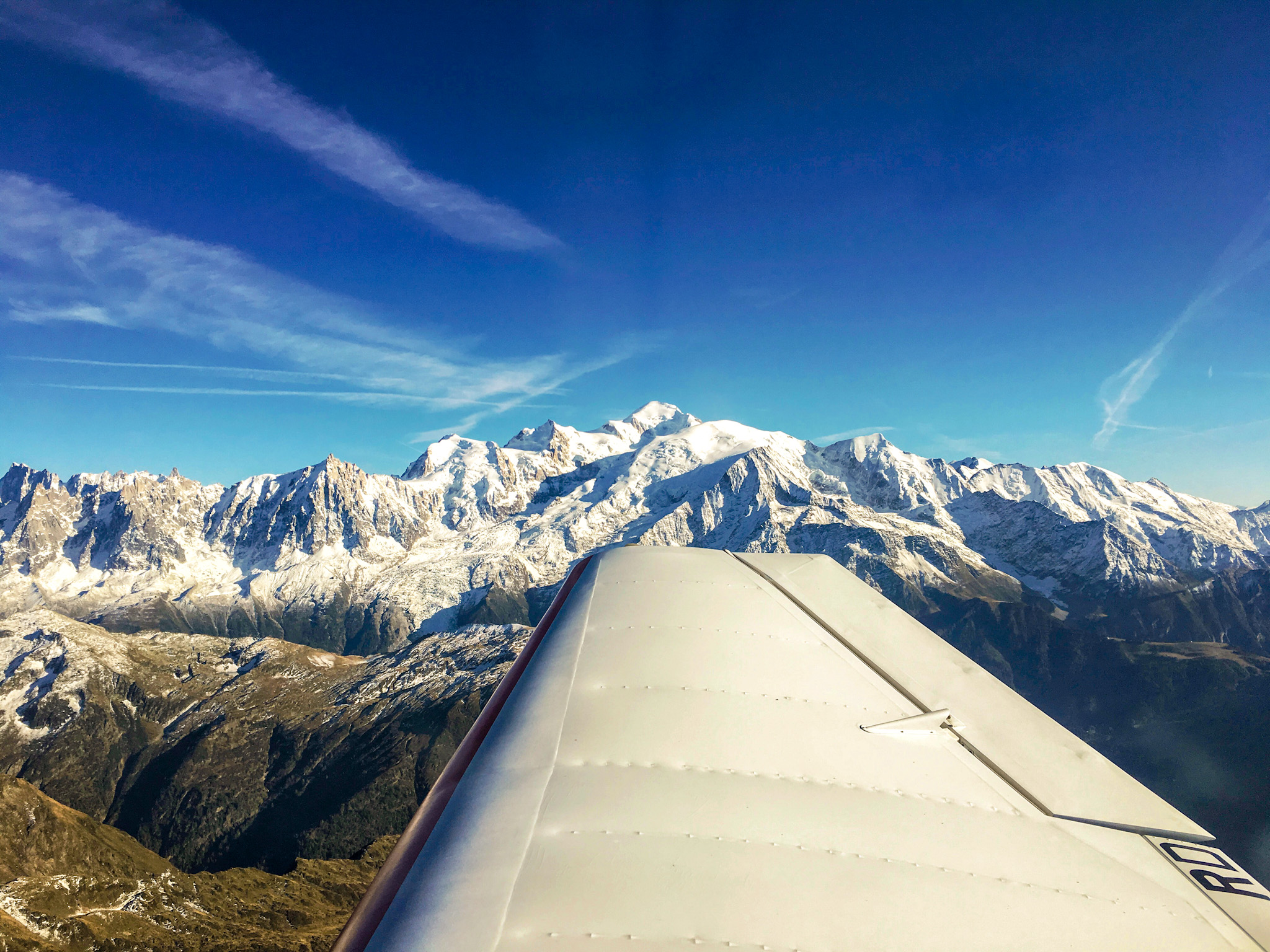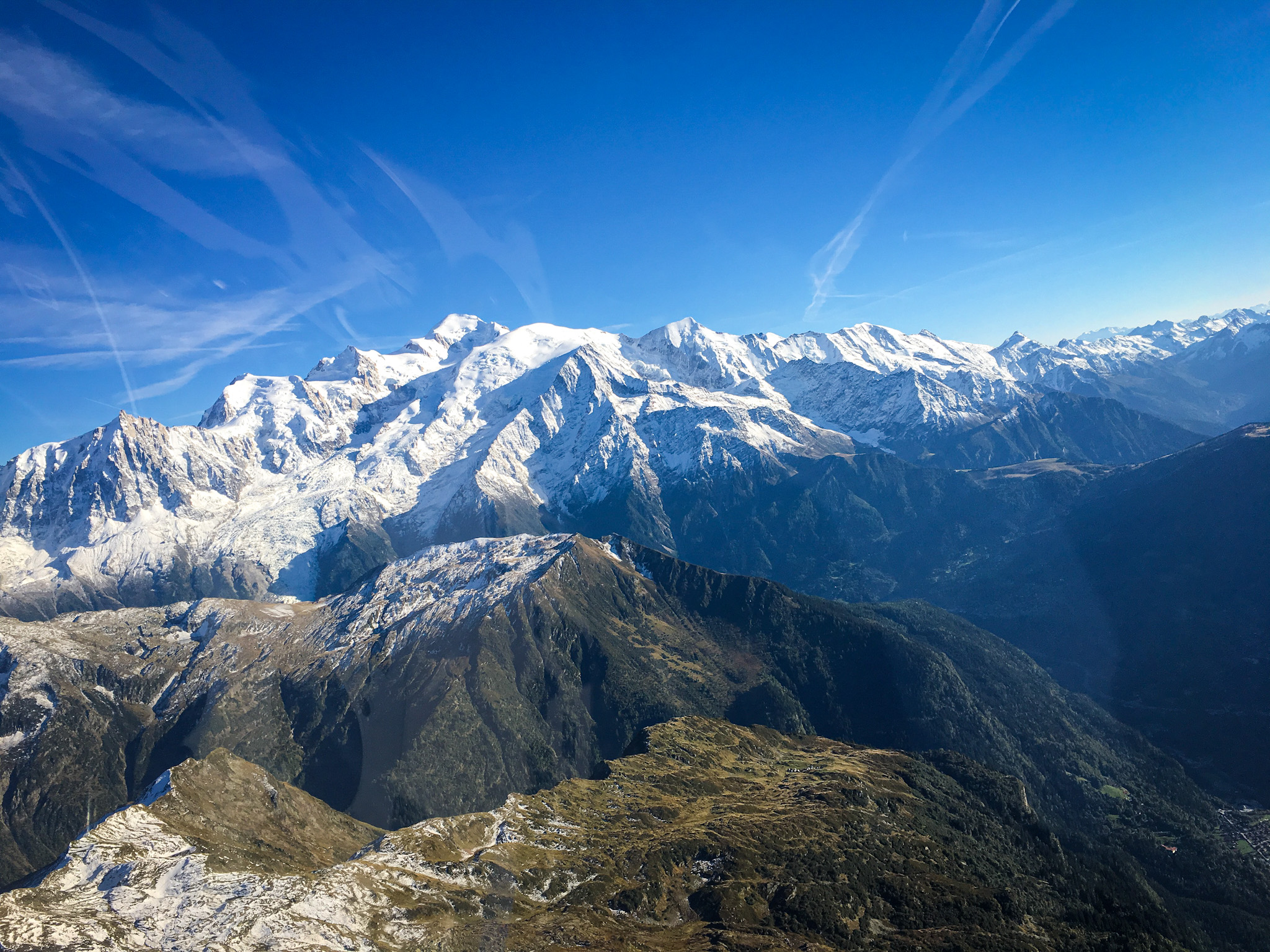 4. Climbing up to Glacier 3000 and enjoying a breathtaking view
Have you ever wondered what it's like to be on top of the Glacier? Glacier 3000 is the place to go if you also want to have an amazing view!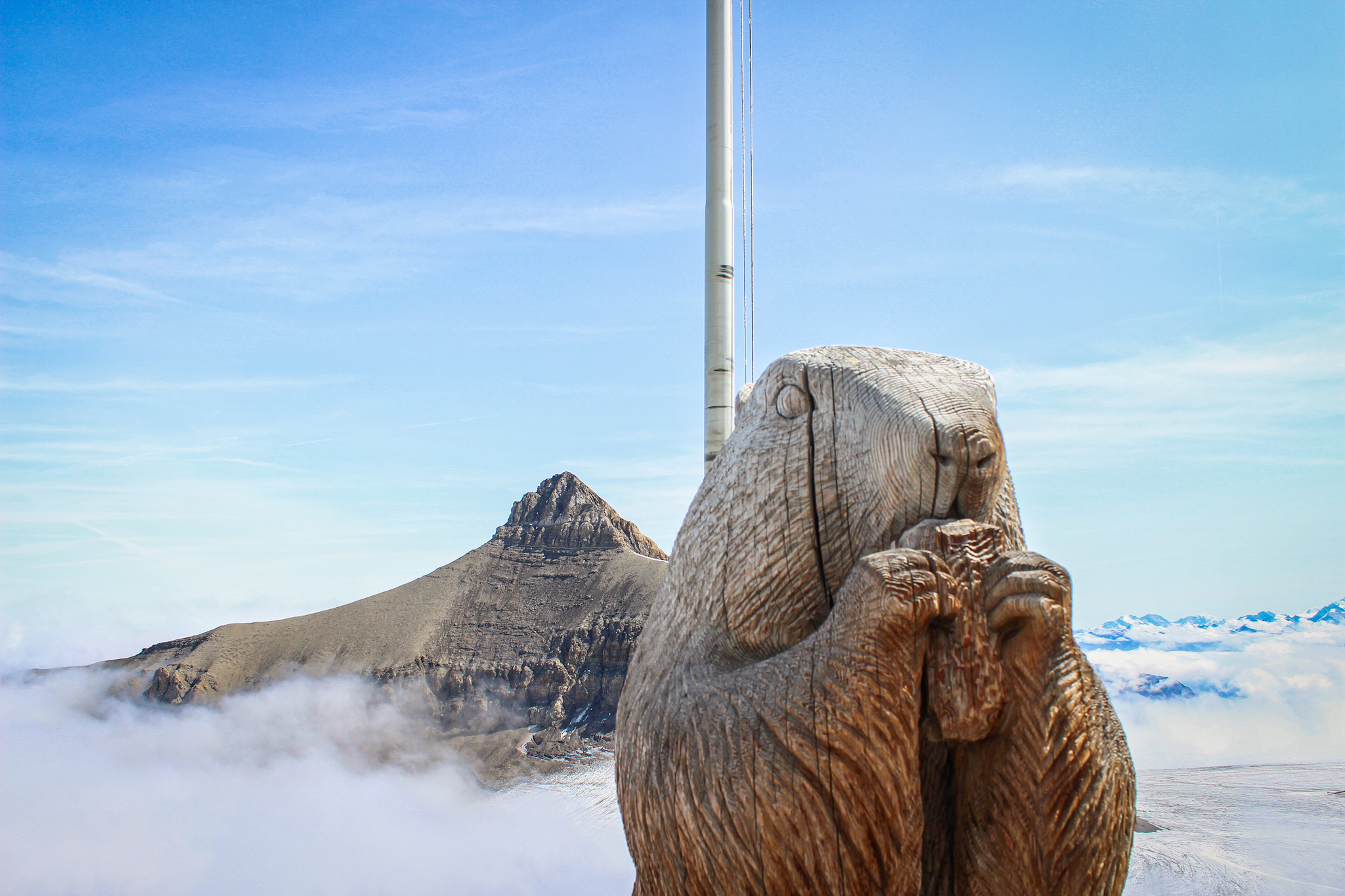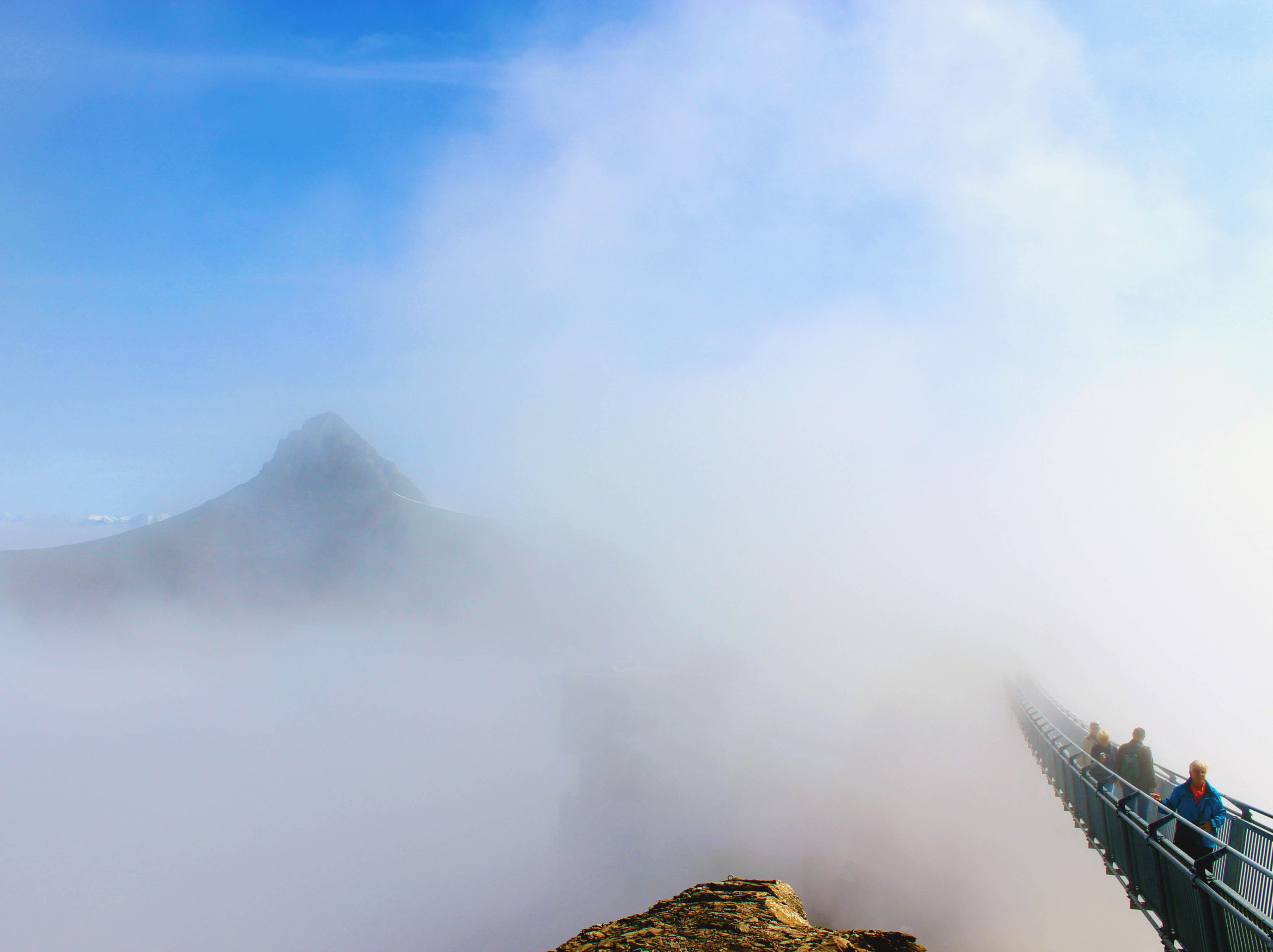 5. Walking on the shores of Lake Geneva
There are so many nice cities around Lake Geneva that you just have to pick one and visit it! We would recommend Montreux or Nyon and don't miss sunrise or sunset, it could be pretty wonderful!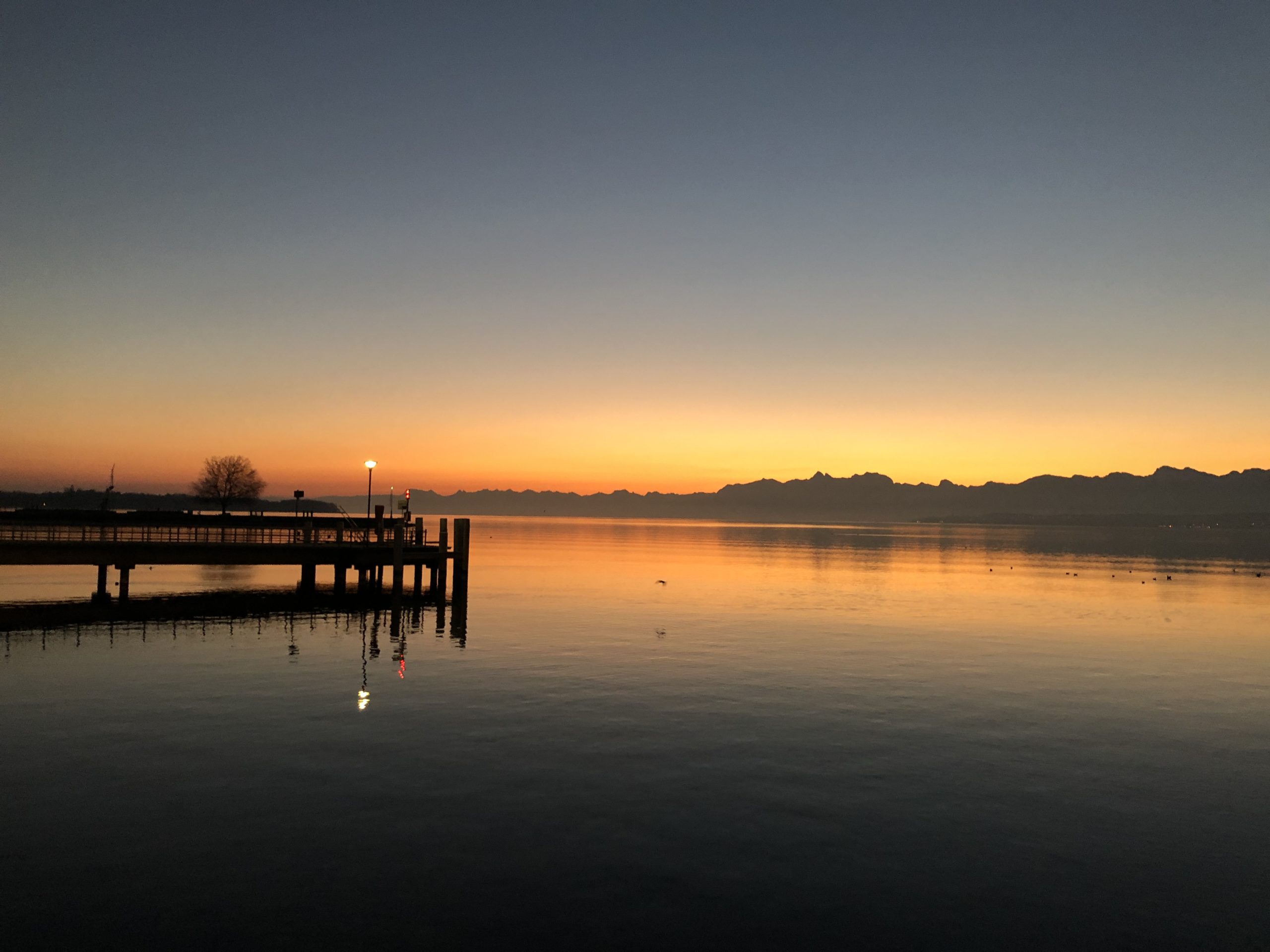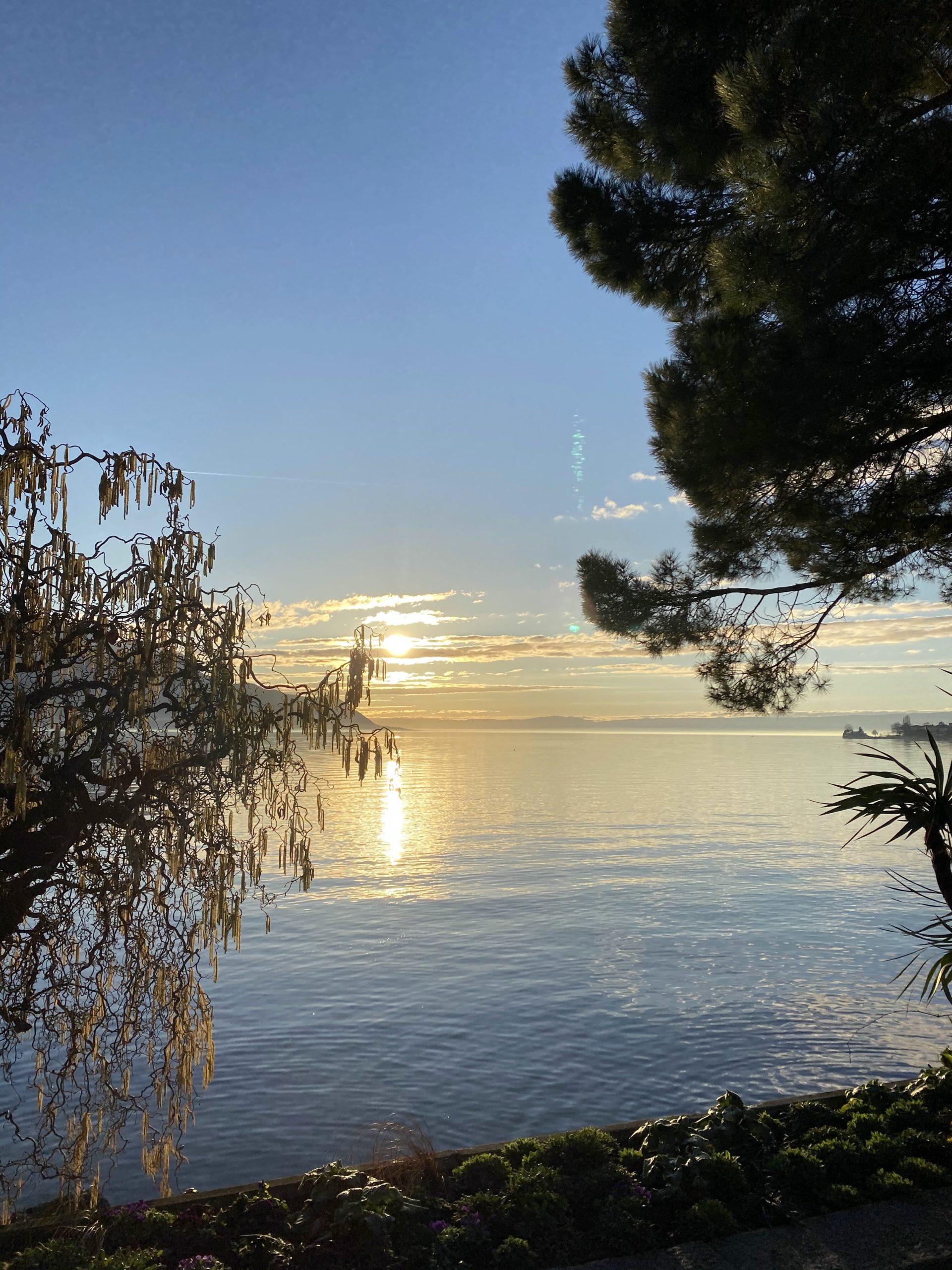 6. Strolling through the old city of Zurich
Zürich is the economic capital of Switzerland but it's also a gorgeous city! We recommend to go for the thermal baths. You can bath in old beer tanks and enjoy a view all over the city!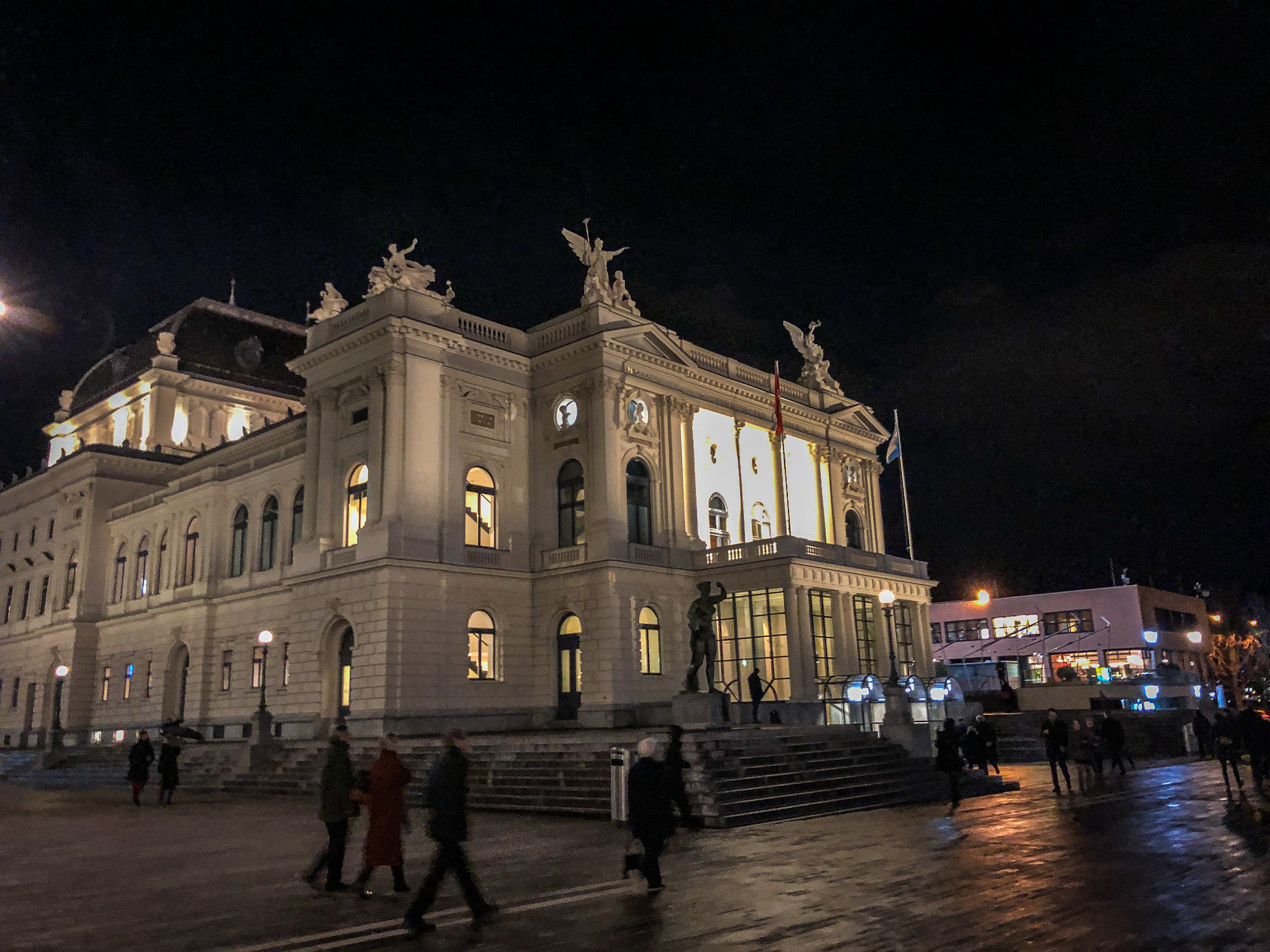 7. Going to the Creux-du-Van and enjoying a fondue, the traditional Swiss dish
The Creux-du-Van, a natural rocky cirque, is a wonder of nature in the canton of Neuchâtel! You can go for a hike and then, as a reward, enjoy a fondue, the traditional Swiss dish!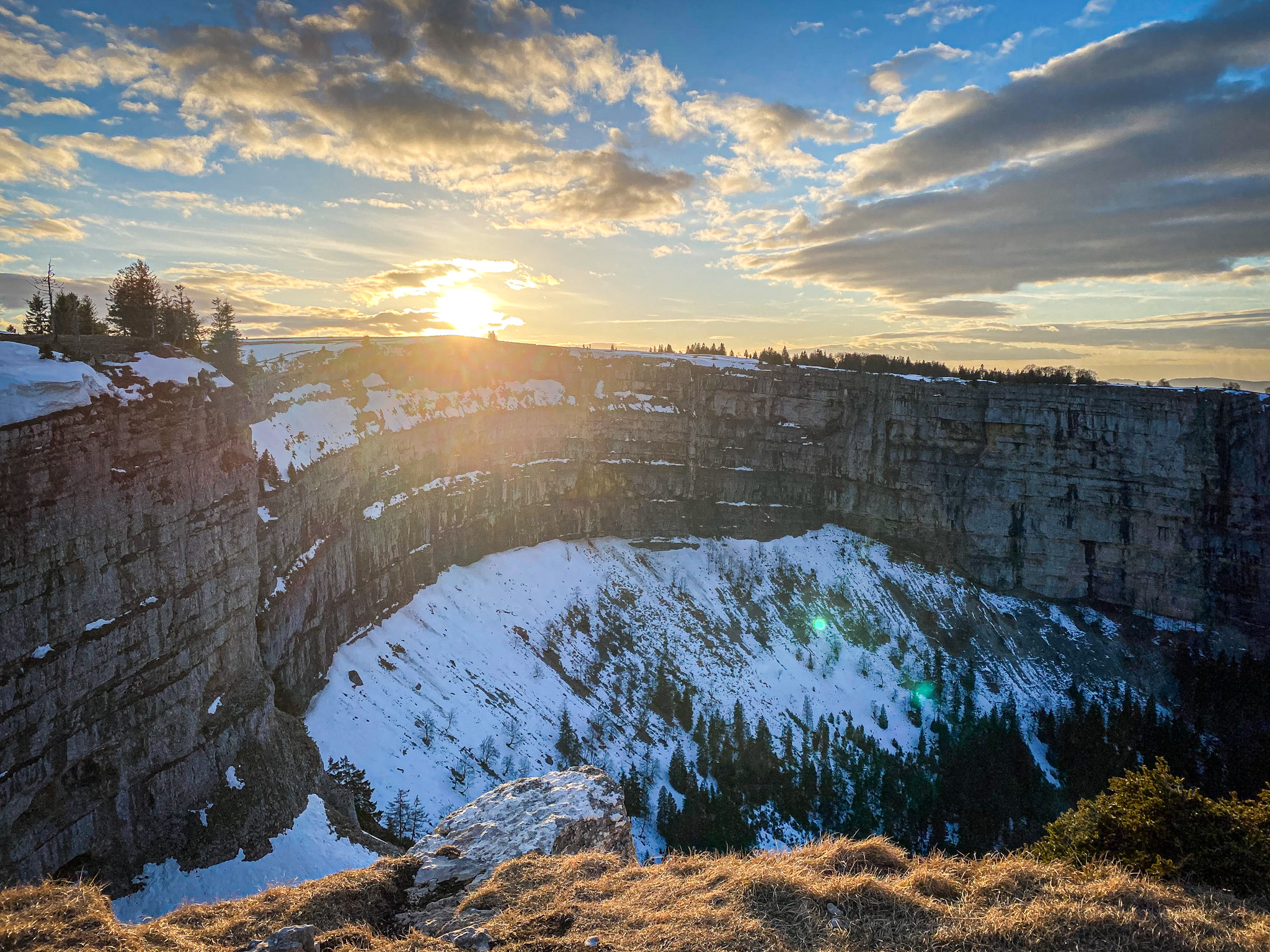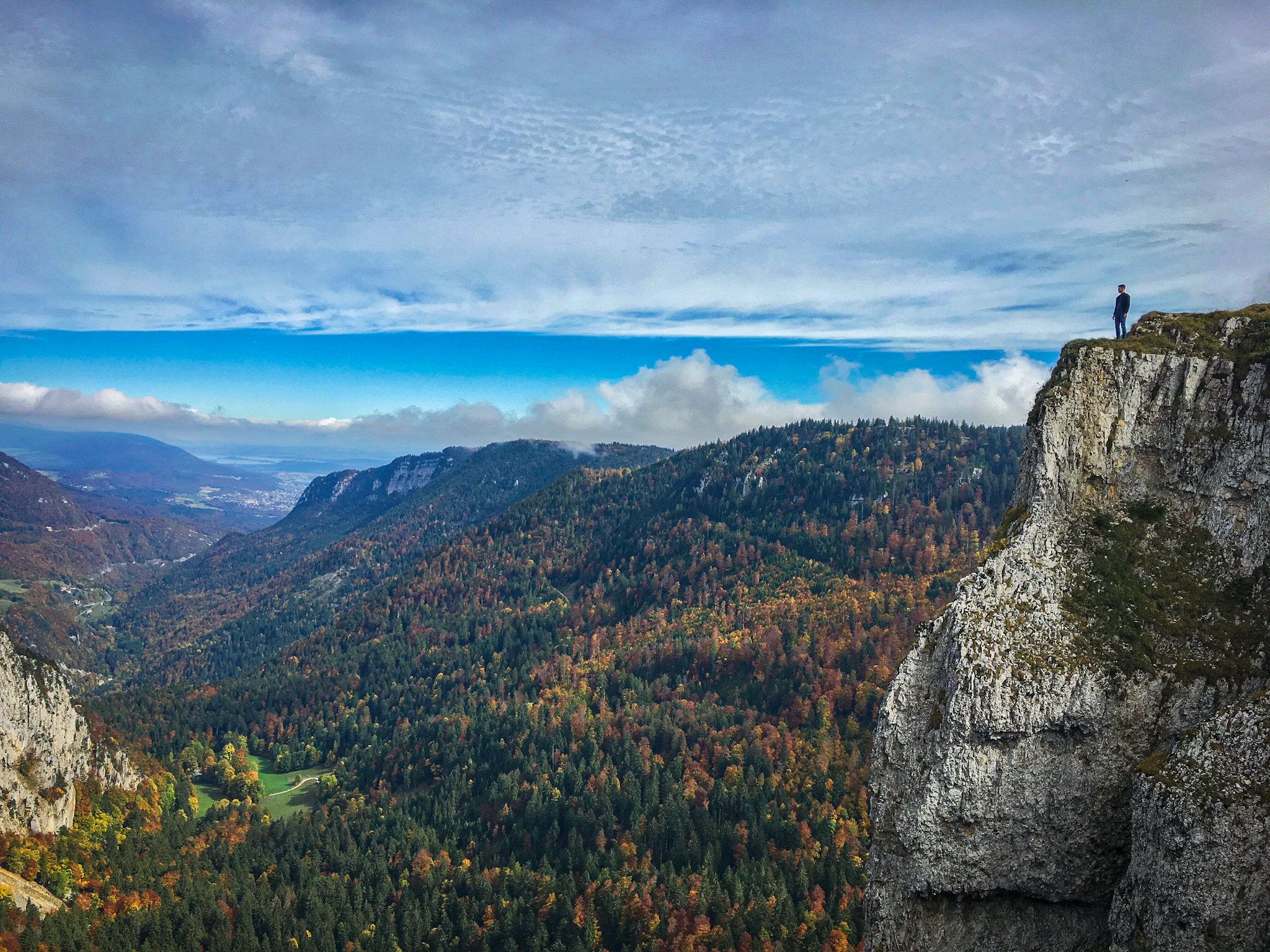 8. Admiring the Kappelbrücke (Chapel Bridge) in Luzern 
This world famous bridge is the emblem of the city of Luzern and is definitely a must-see!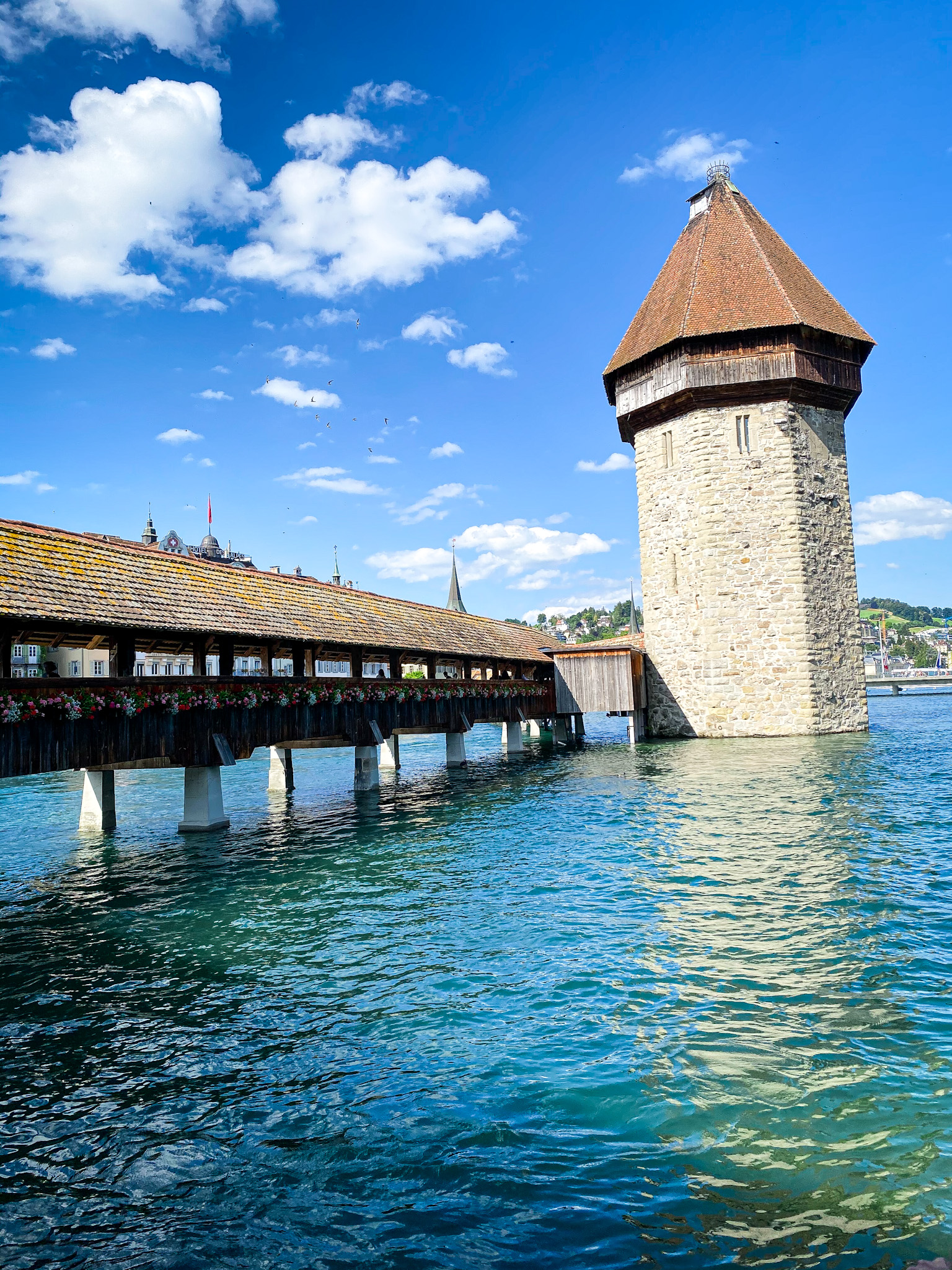 9. Jumping from a bridge in Valle Verzasca
Switzerland is divided in different zones with different languages. Valle Verzasca is in the Italian part, which is a lovely one! Don't miss to visit this place as it is so beautiful!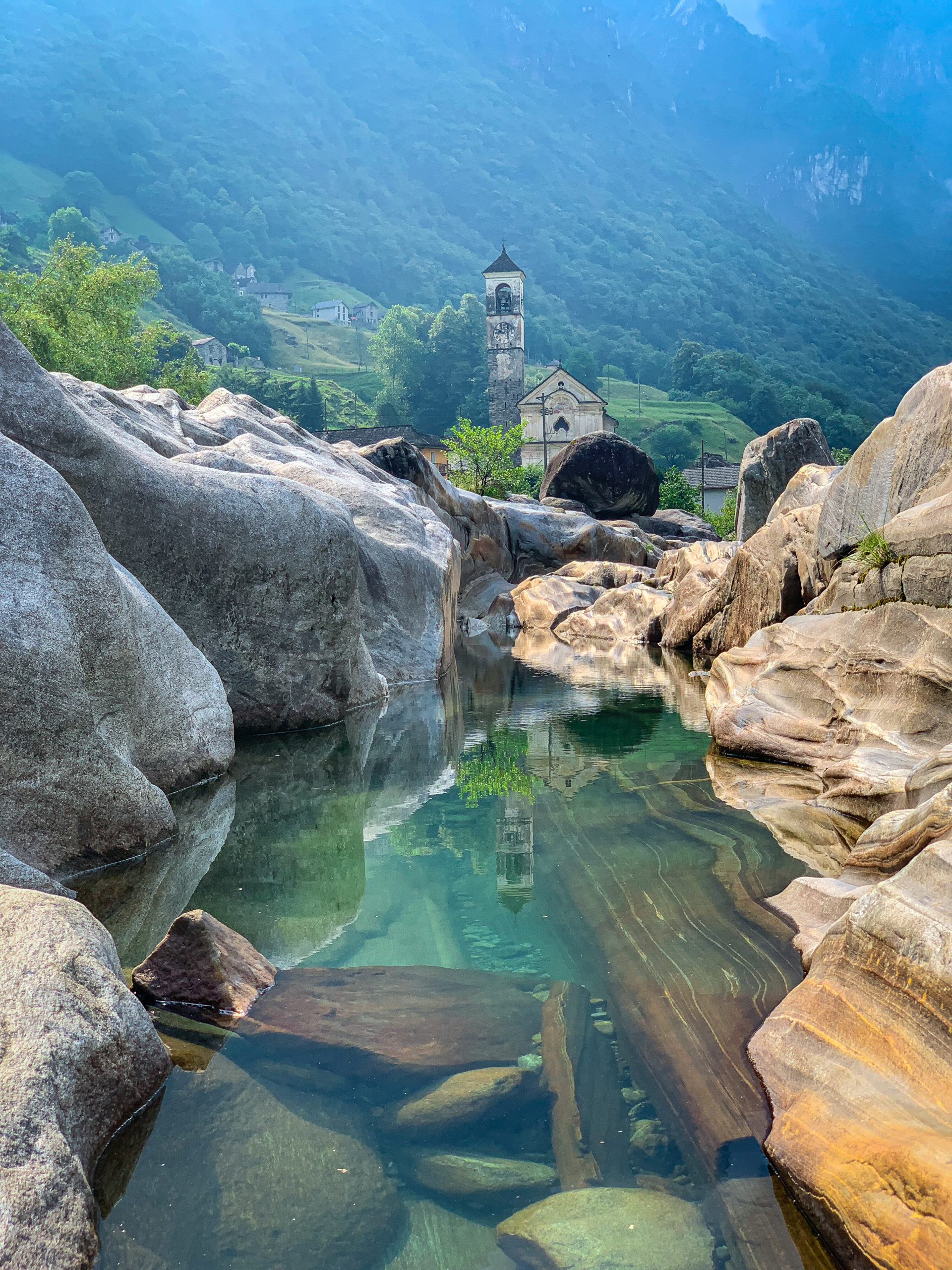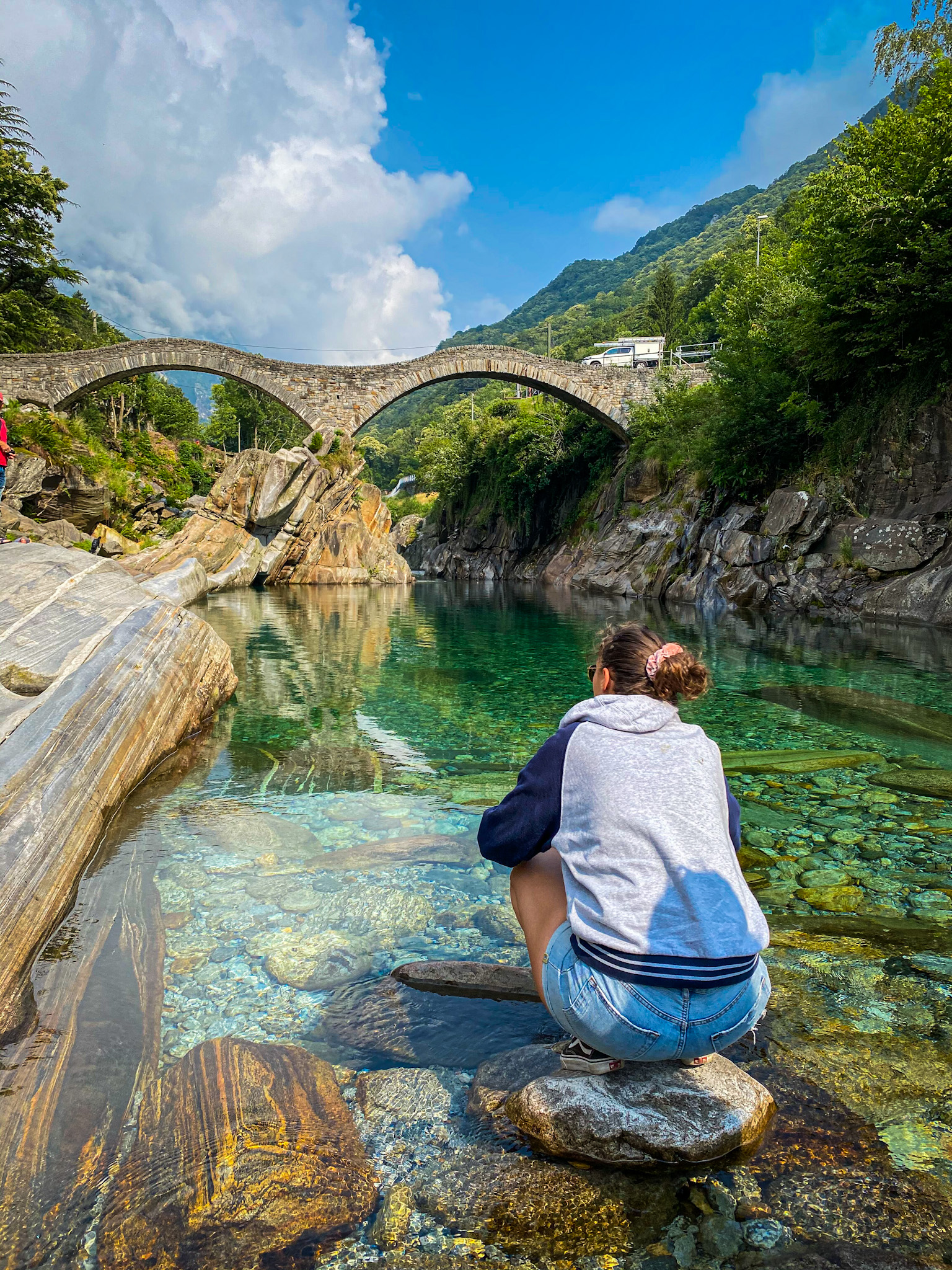 10. Going for a hike in Oeschinensee
Oeschinensee is a lake in the mountains in the Bern region, close to Interlaken. There is a cable car taking you up to the lake or you can hike.
We went for the hike in November so there was kind a lot of snow. It took us 01:15 hours to reach the lake!
Note that it is quite popular, so if you want to avoid the crowd, we would advise you to get there as early as possible.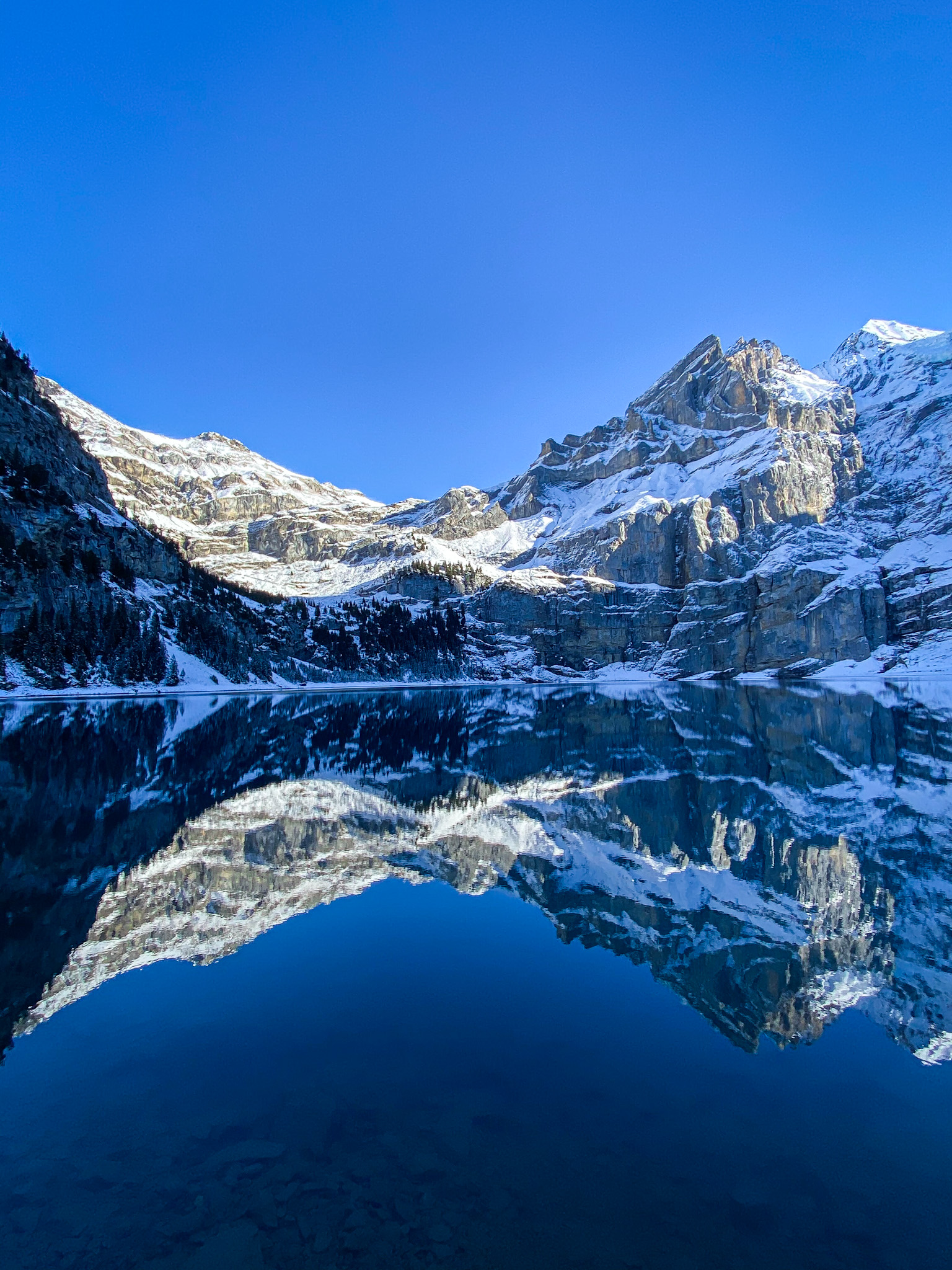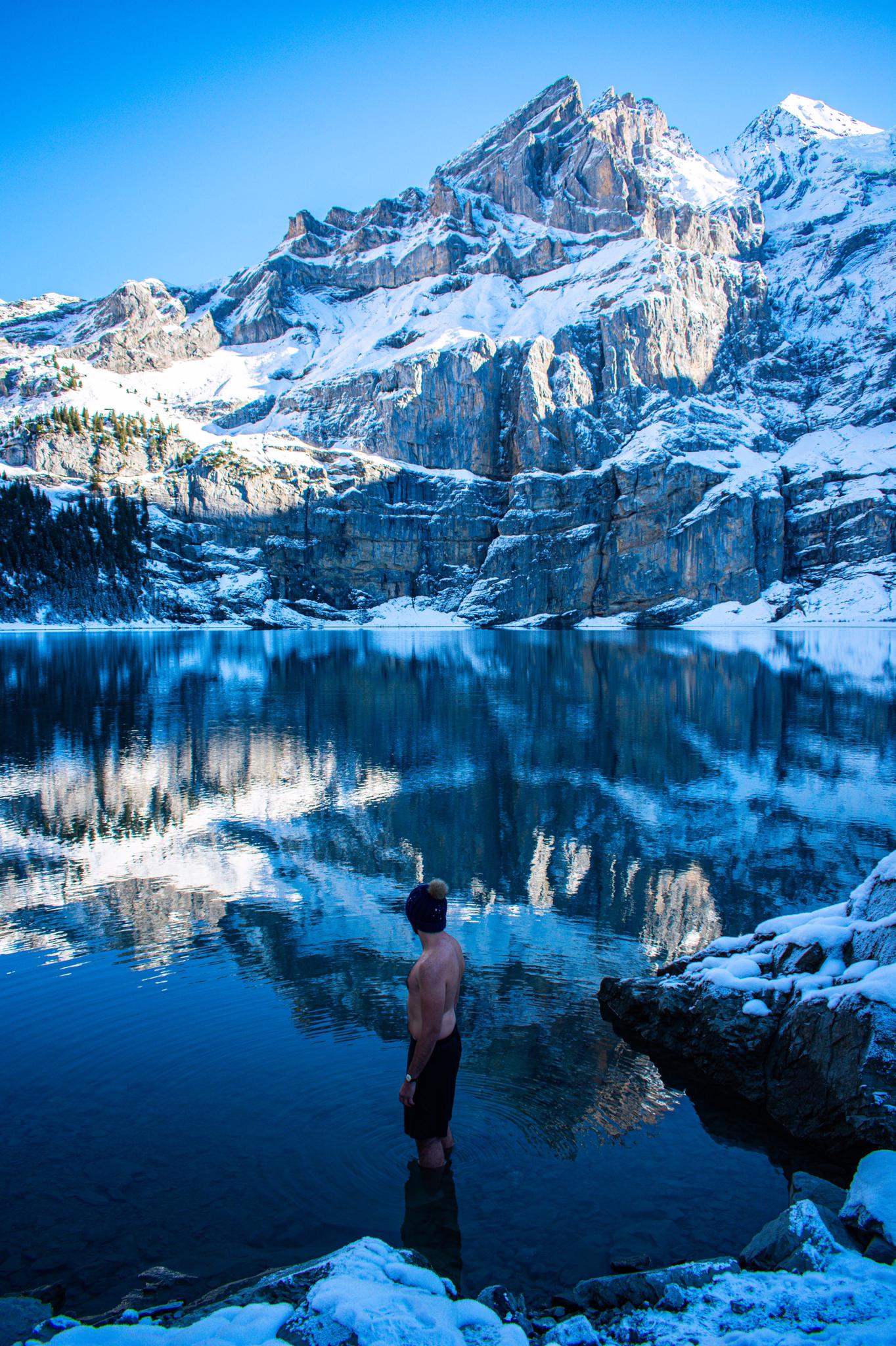 Our tips:
When in Montreux, going there at the end of the day to enjoy a magnificent sunset is a must. Winter is also a great time to go to Montreux to drink mulled wine to warm up during the Christmas Market, which is so cute! 
Valle Verzasca has become a very popular destination for tourists, so it is better to arrive early to avoid all the people! 
The best time to visit Lavaux is during Summer or Fall as the colours of the vines are the more beautiful! It is also the best time of the year to enjoy a good glass of wine in a terrace overlooking the Lavaux. Le Deck, for example, is a great spot!
We hope you will enjoy your trip to Switzerland!
Marie & Karim
(If you liked this article or have any questions, please comment below! And make sure to follow our adventures on Instagram @InspiringExplorers
Save this on Pinterest to refer back to!