In the beginning of June 2021, we have been invited by the tourism office of Thurgau Bodensee to sleep in a bed under the apple trees.
We took this opportunity to visit the area around our accomodation and we simply fell in love with the region. We didn't know much about Thurgau and we discovered very beautiful places and untouched nature.
In this post, we will share with you our experience sleeping on a bed with no roof but also our favorite places in the region!
Himmelbett – Sleeping under the apple trees
If you have been following us, you know that we love atypical accommodations. So, when we got the chance to sleep on a bed with no roof, we were so thrilled!
The Himmelbett is located in Hüttwilen. When you arrive at the farm you will be welcomed by the owner, Daniel. He is super nice and welcoming. There is a small shop where you can buy produces that are directly produced in the farm, like jam, eggs, fruits, etc. 
When staying there, you have the opportunity to use electric bikes for free and honestly, it is the best way to discover the region!
Either when checking in, or before dinner, Daniel will set up the bed in the apple trees field. Daniel will also allow you to drive the monoaxe tractor, such a fun experience!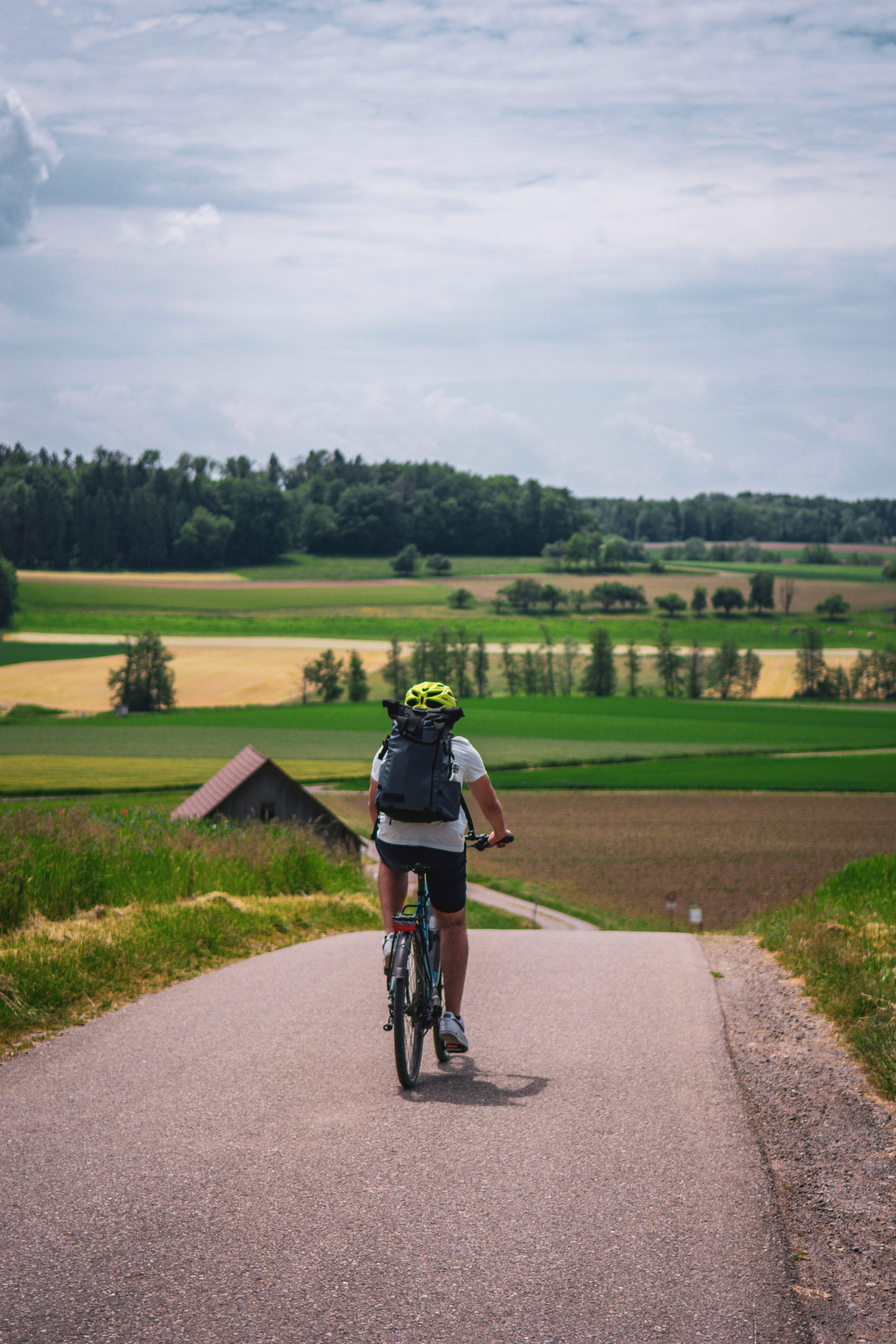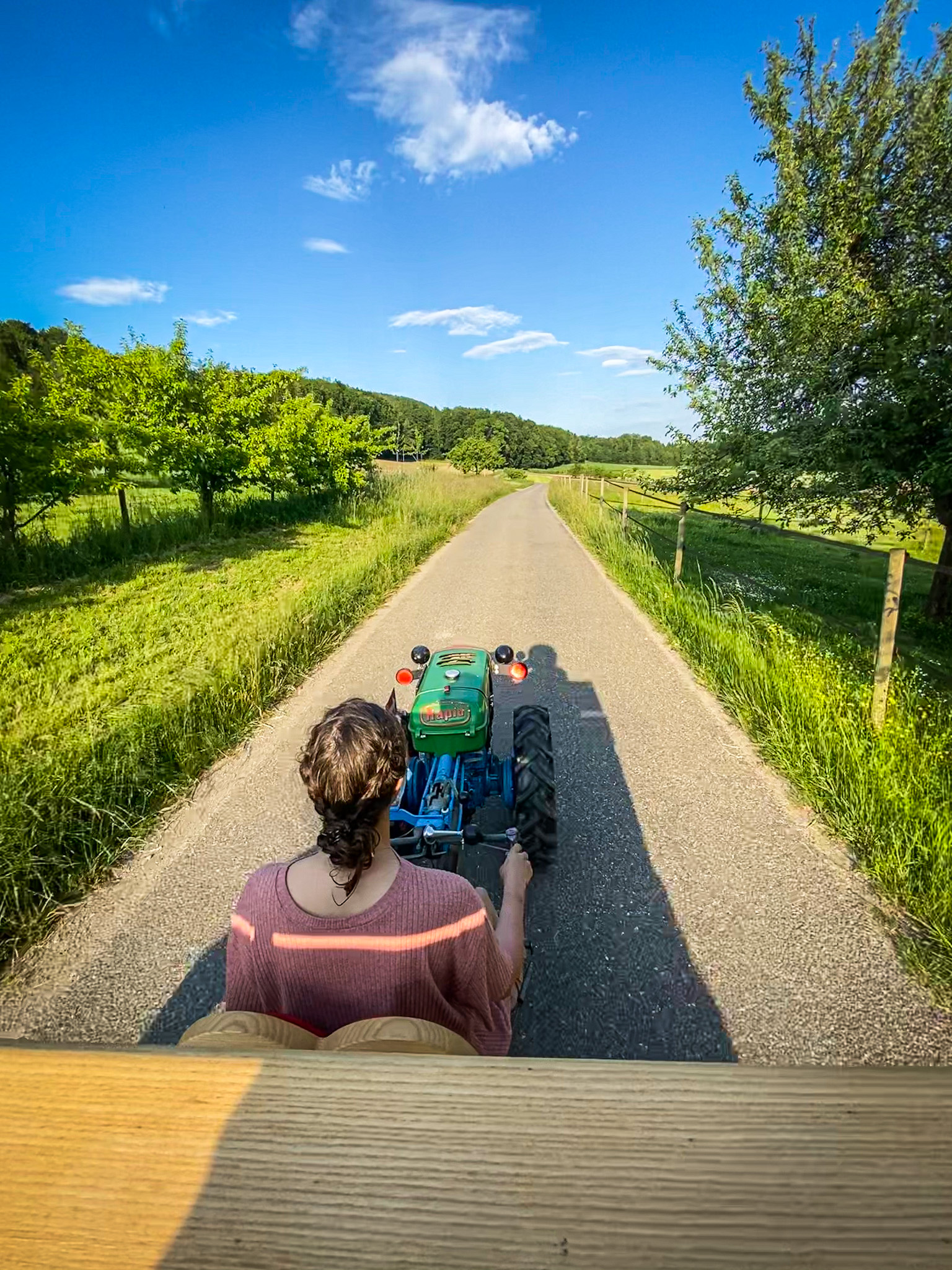 The amazing thing is that you can have your dinner directly on the platform where the bed lies! You can book either a raclette, or a fondue for your dinner (don't forget to book in advance) and WOW, the Thurgauer cheese we had for our raclette was so delicious 😋! 
Now, we believe that you all wonder how did the night go? And surprisingly, we slept so well and we weren't cold at all as the blanket was super warm!
Tips: We would advise you to wear several layers of warm clothes! As the sun rises pretty early in summer, a sleeping mask can help you sleep longer 😉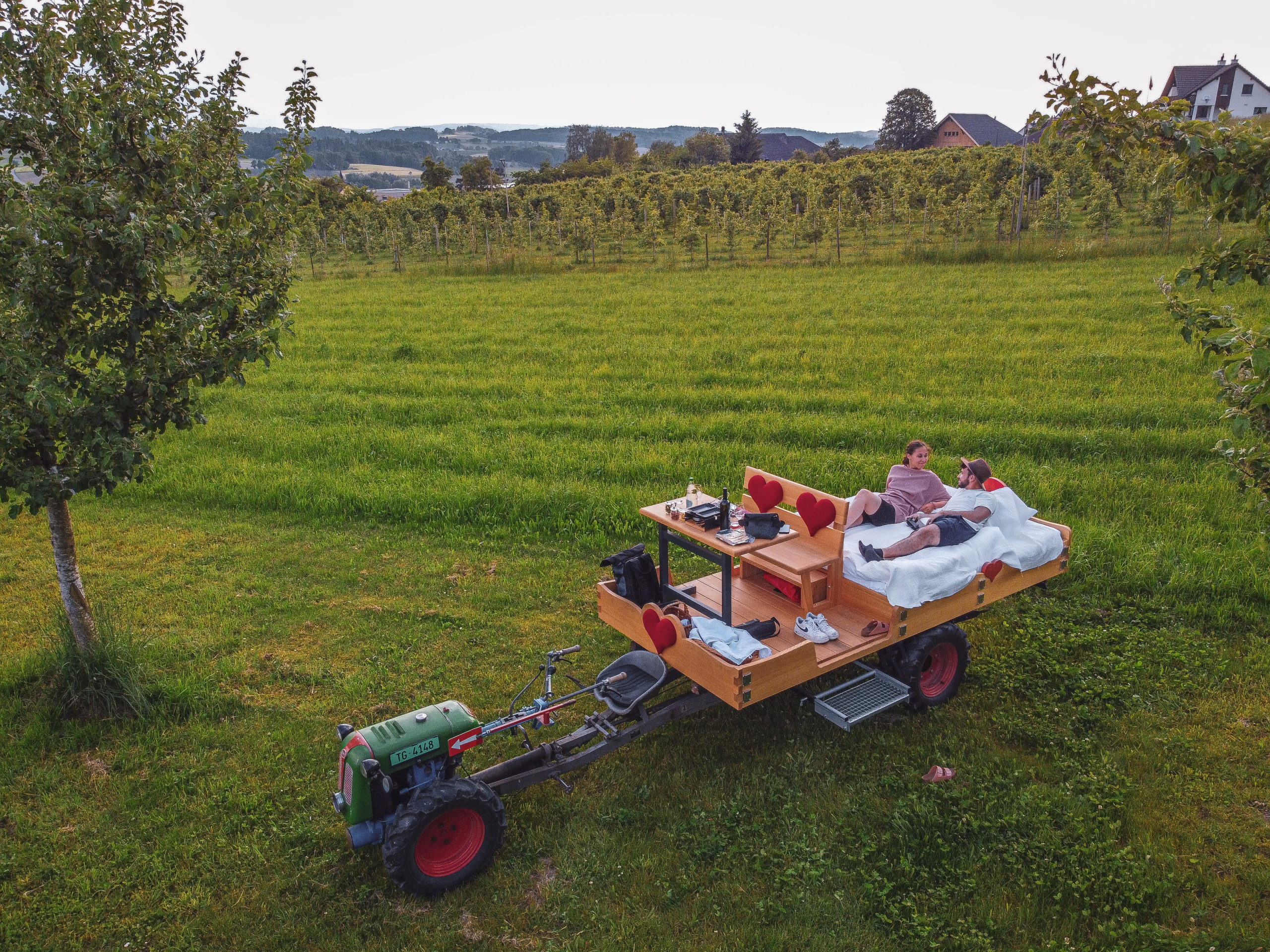 What makes a stay even better? A delicious breakfast, of course!
For breakfast, you can cook your fresh and local eggs yourselves, there are also homemade jams, delicious breads, etc. Everything to start your day the right way!
If you want to try this amazing accommodation, you can directly book there.
Now, we will list all the beautiful places that we have discovered during our stay in the region!
Bodensee is located on the shores of three countries, Switzerland, Germany and Austria. It is also an ideal place to bike around. We took some time there to do some Stand Up Paddle and it was really amazing! 
We found a couple of beaches in Altnau and it also looked like a beautiful place to wander.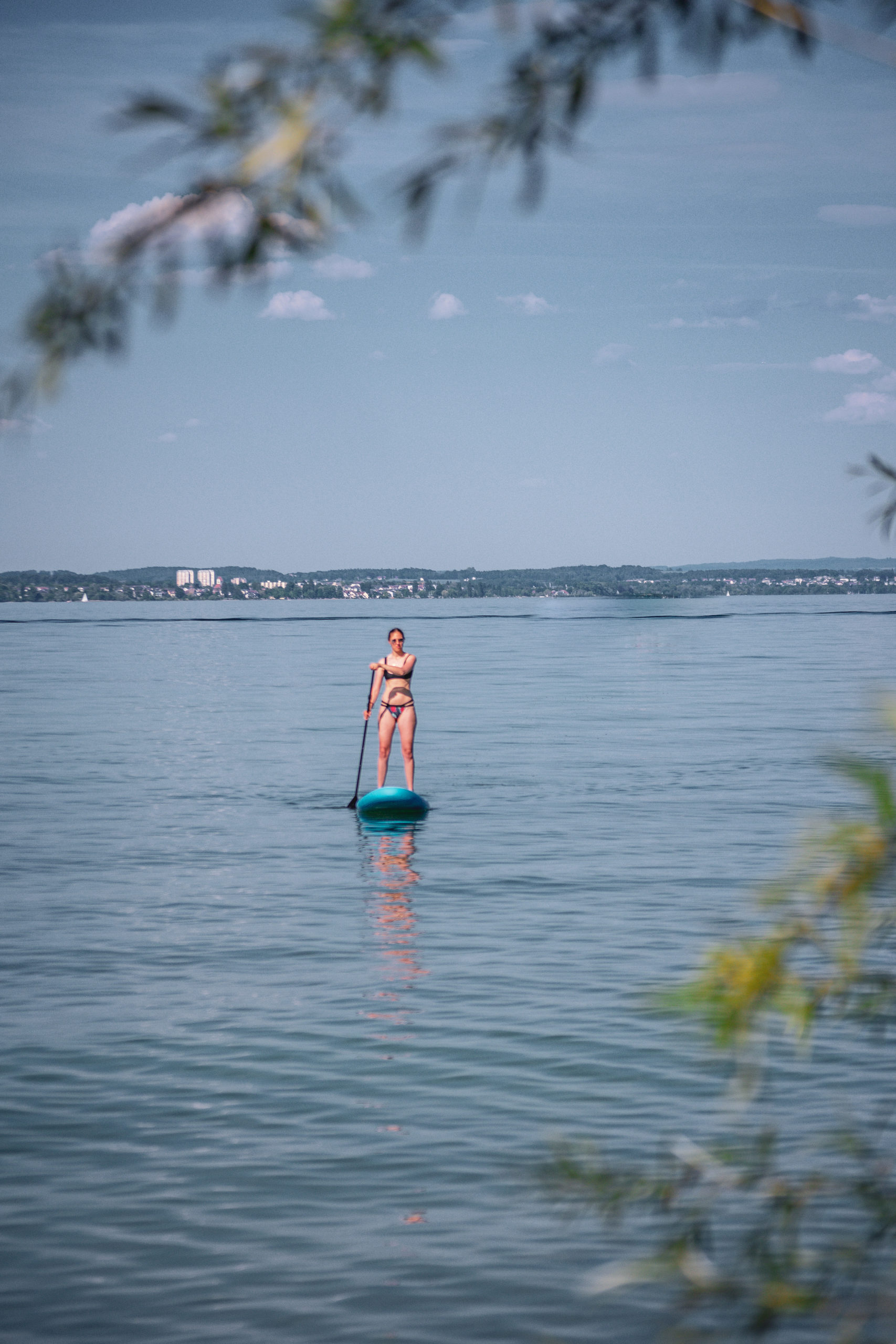 Hüttwilersee is perfectly located at around 5 minutes by bike from the farm. It is a wild lake where people from the surrounding villages spend the sunny days. There are also pingpong tables, volleyball net, etc. Perfect to enjoy a sunny afternoon!
There is also a restaurant that serves delicious food, snacks and drinks.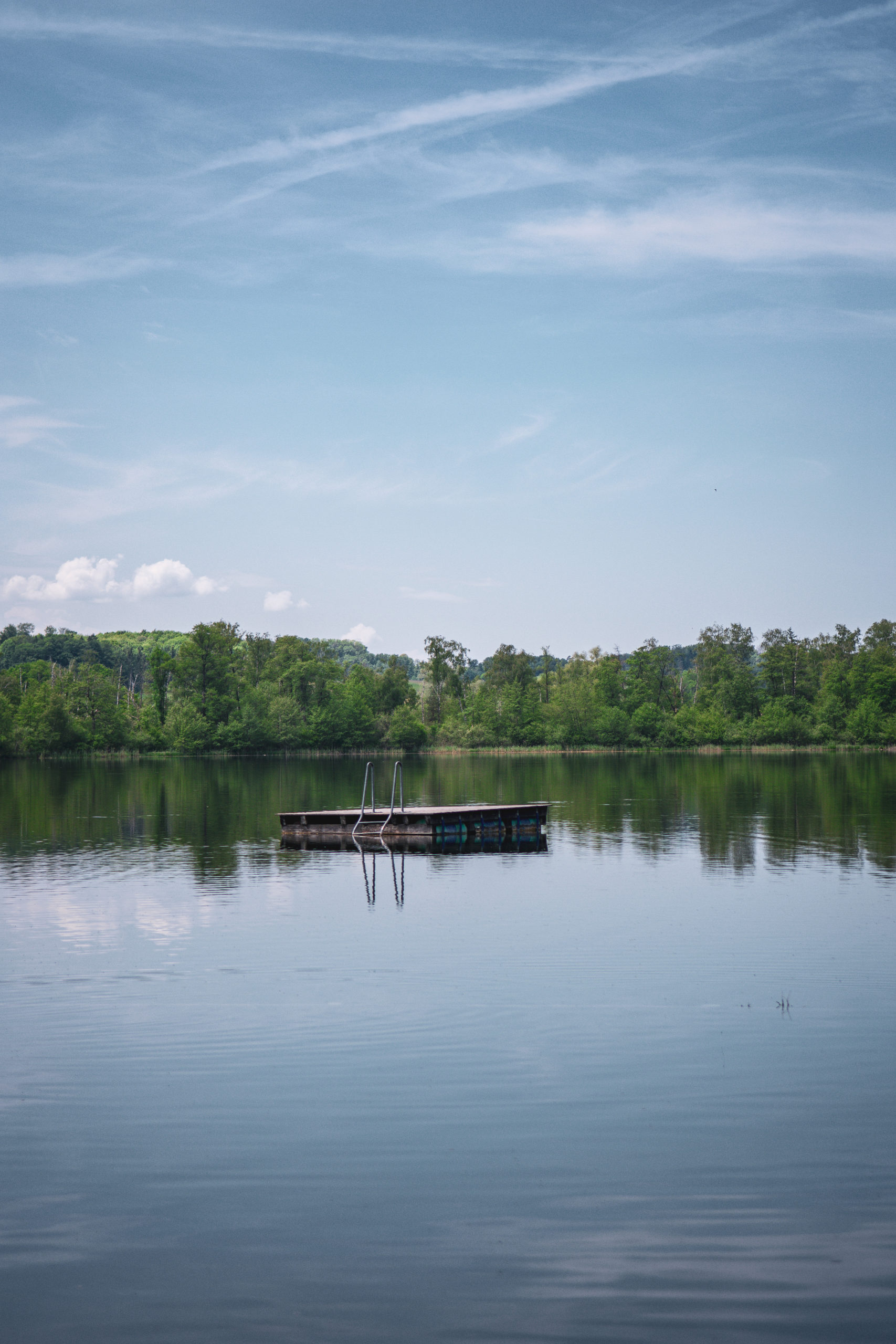 And another lake! You probably know that we love wandering around lakes, doing Stand Up Paddle, skating, etc. We found Ermatingen to be such a cute village with a beautiful view on Untersee!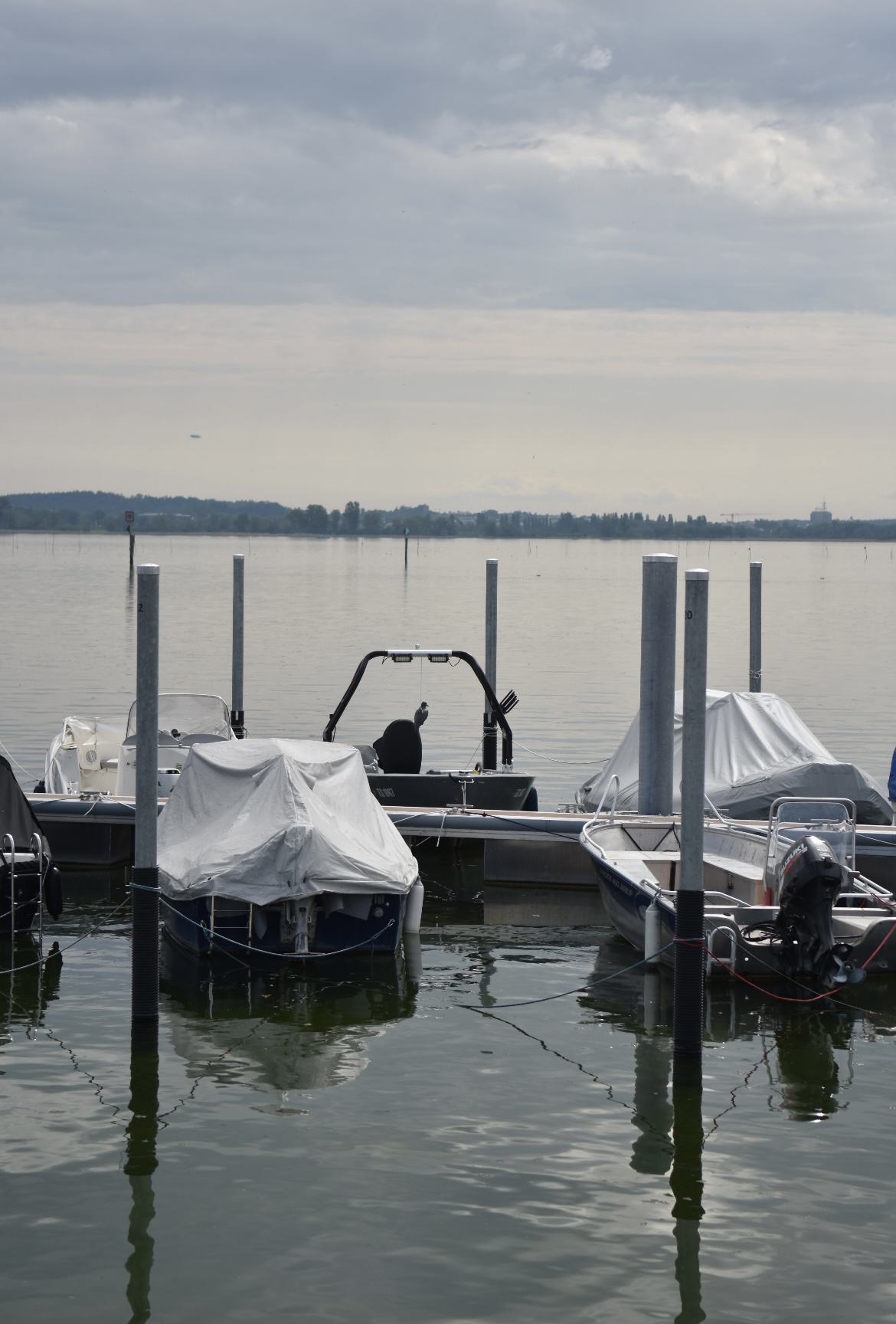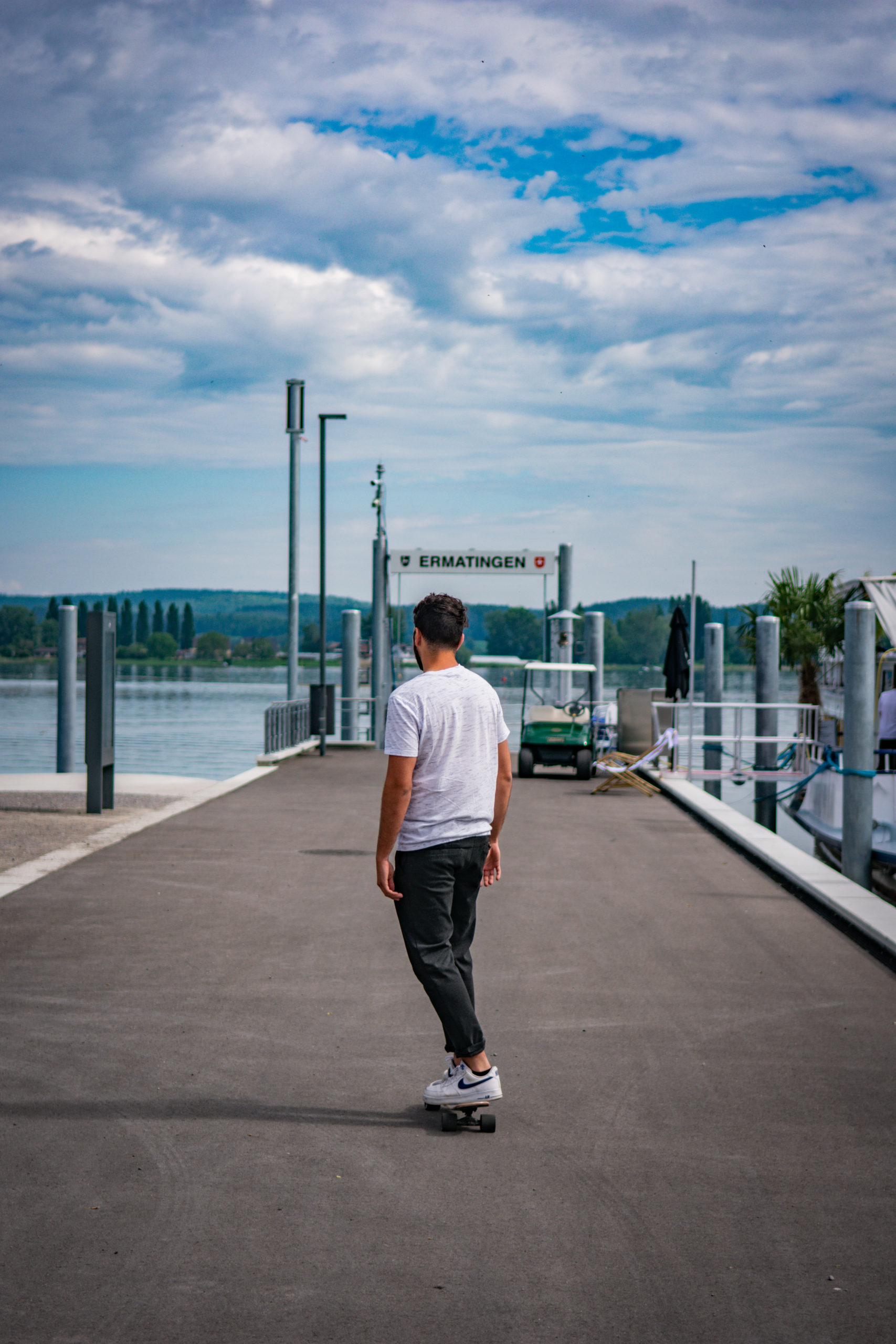 Weinweg is a hiking path in the Thurgauer vineyards. You will have beautiful views on farms, vines and cute villages. The path is 9 kilometers long, but quite easy to walk and family friendly. Along the way, there are many restaurants where you can rest, eat local specialities and taste delicious wines.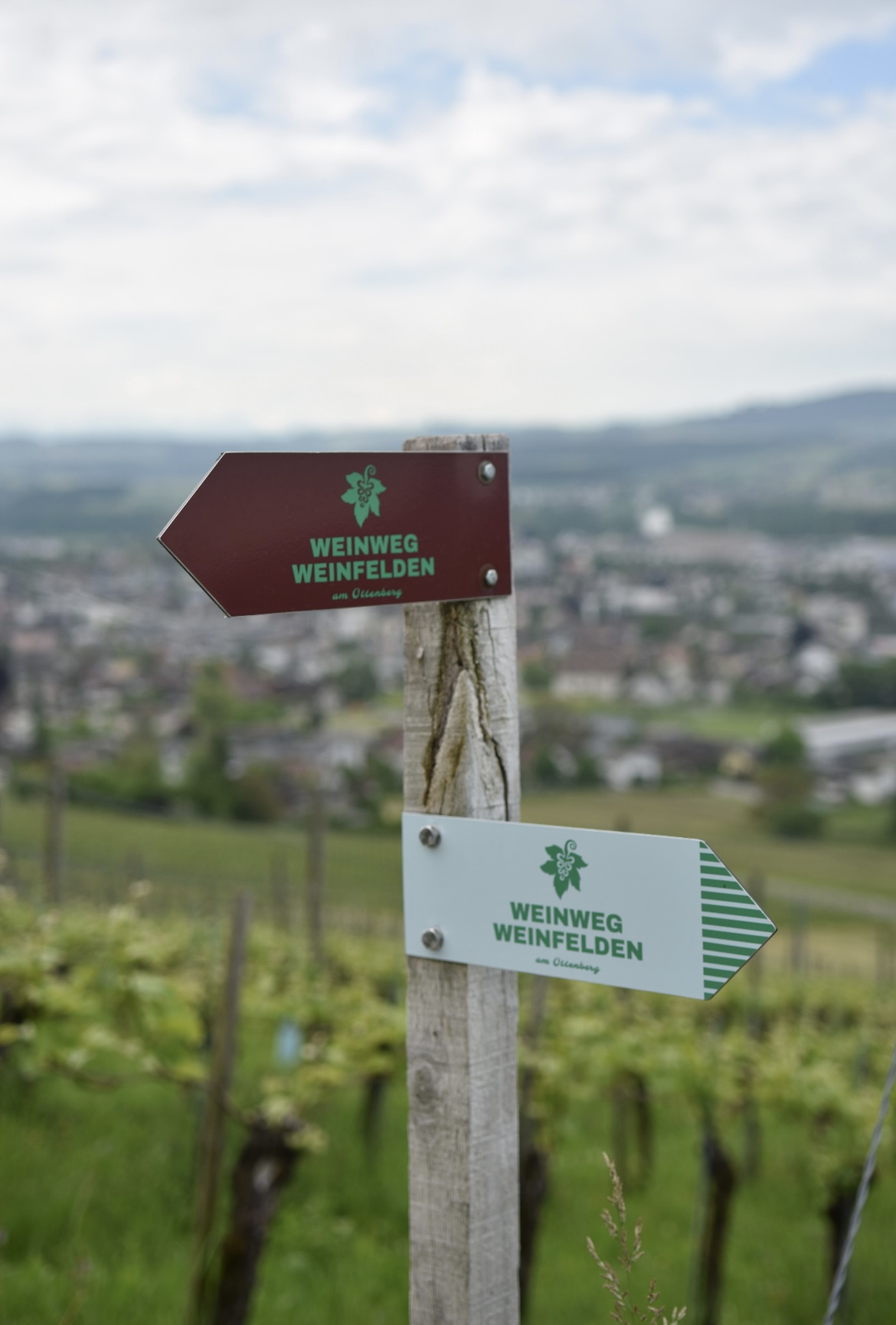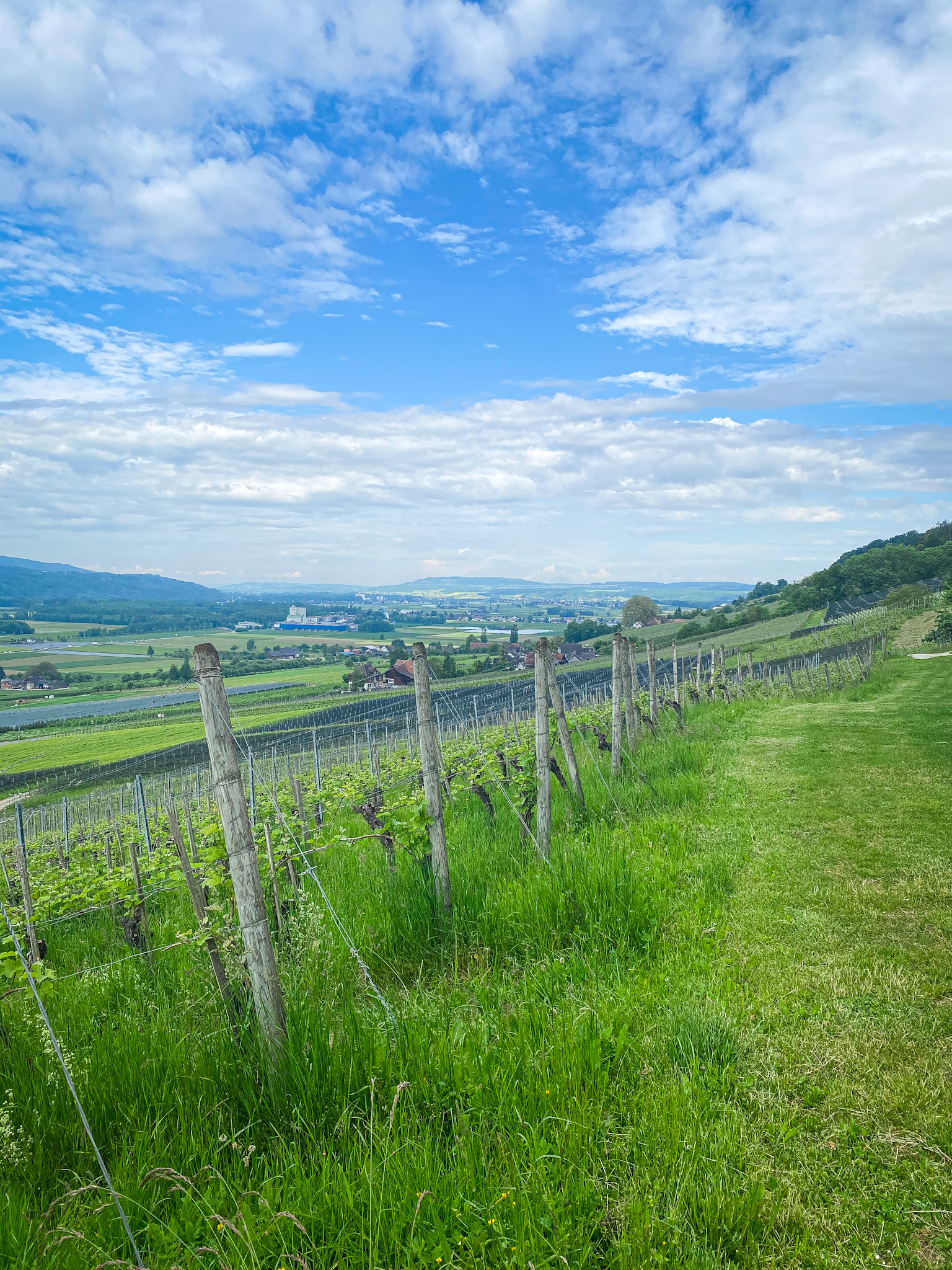 Kartause Ittingen is an old monastery where modernity and traditions live together. It is a wonderful place where people can wander in the middle of beautiful gardens, admire the old millwheel and drink beer in one of the most beautiful beer gardens in Switzerland.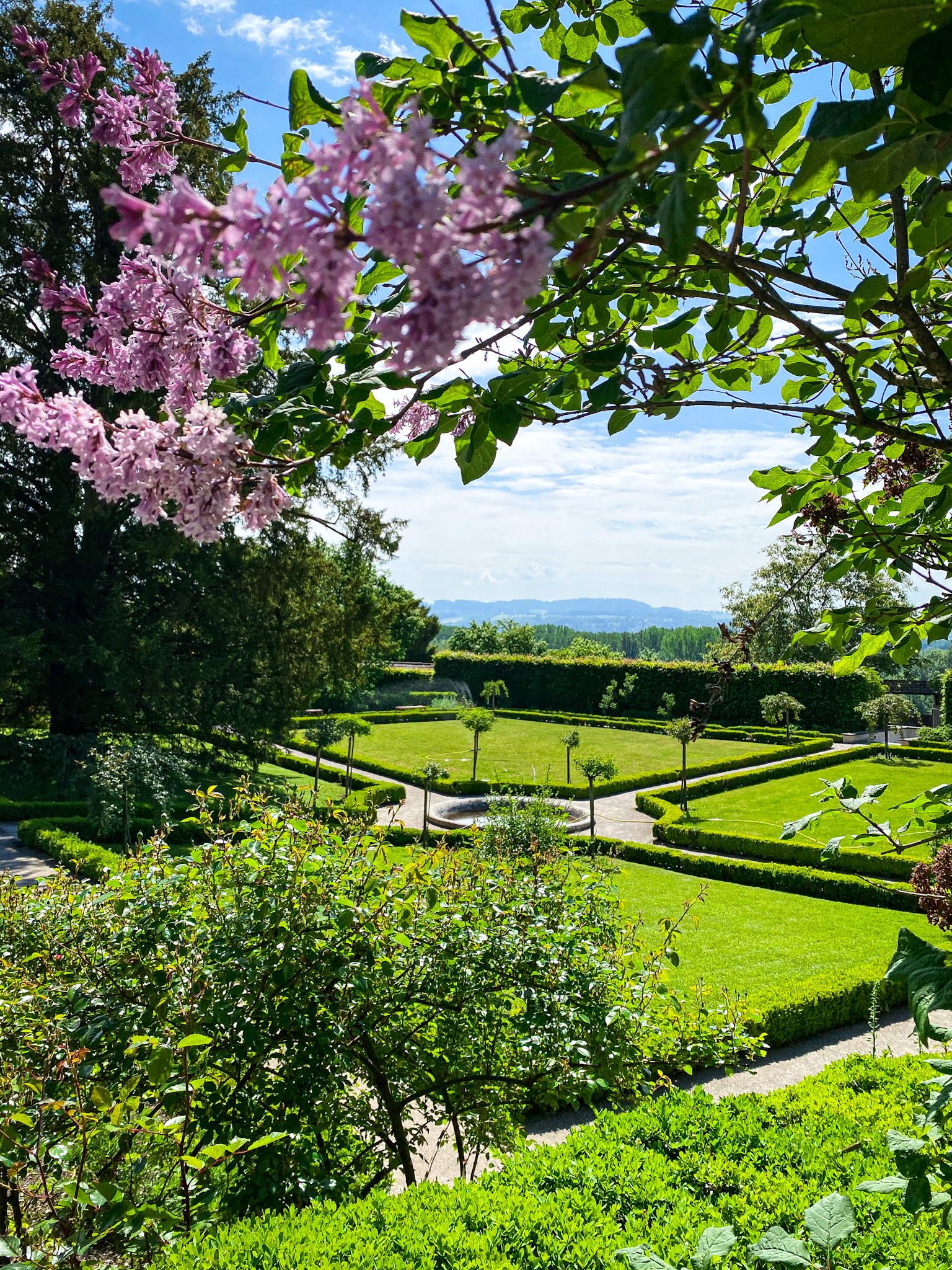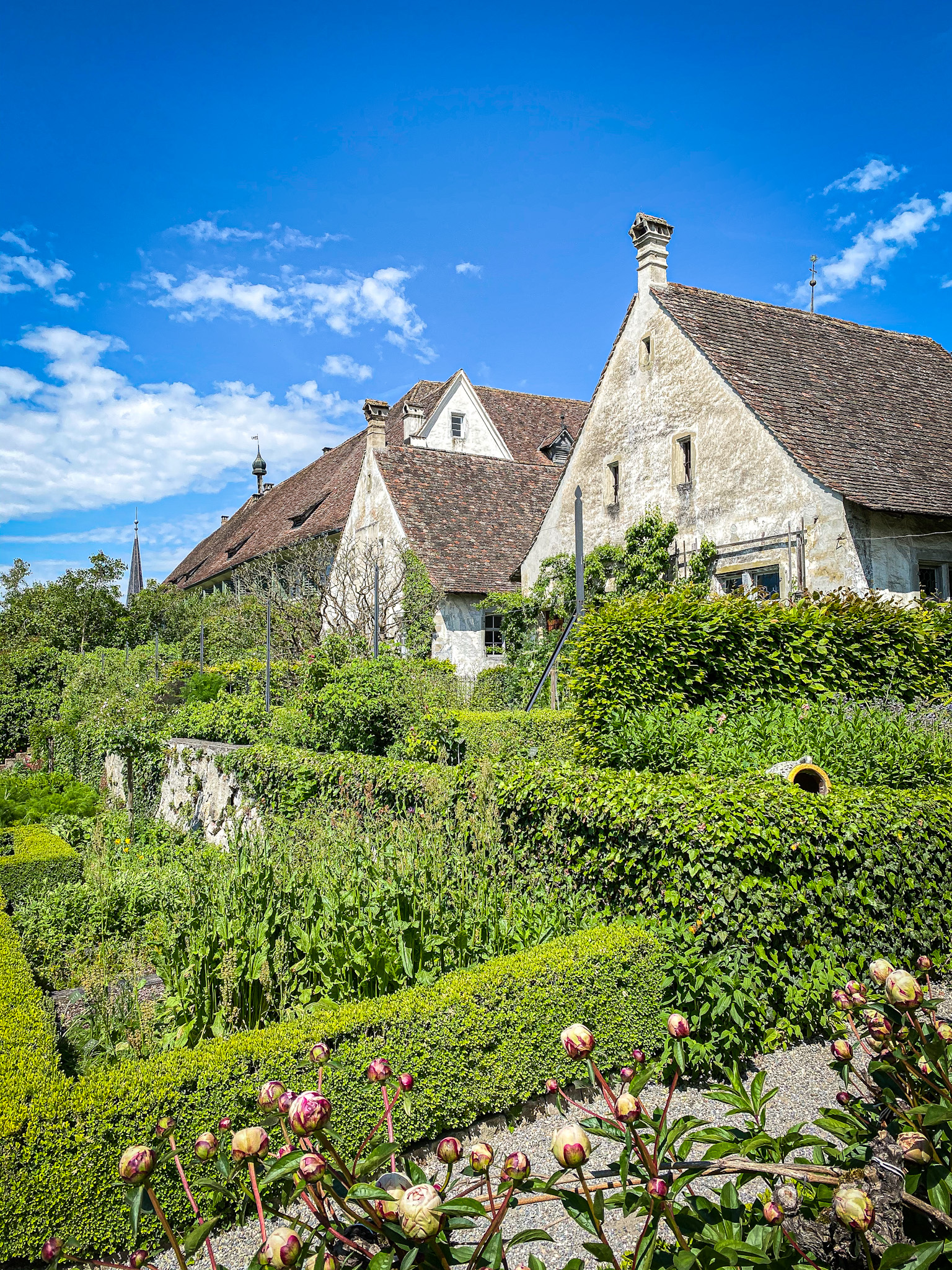 Even though Stein am Rhein is not in Thurgau but in Schaffhausen, it is located at around a 20-minute bike ride from the Himmelbett. Stein am Rhein lies on the shore of the Rhine River and has one of the most beautiful and impressive Old Town in Switzerland.
Be careful, in Summer, many tourists come to visit this village and it can be quite crowded.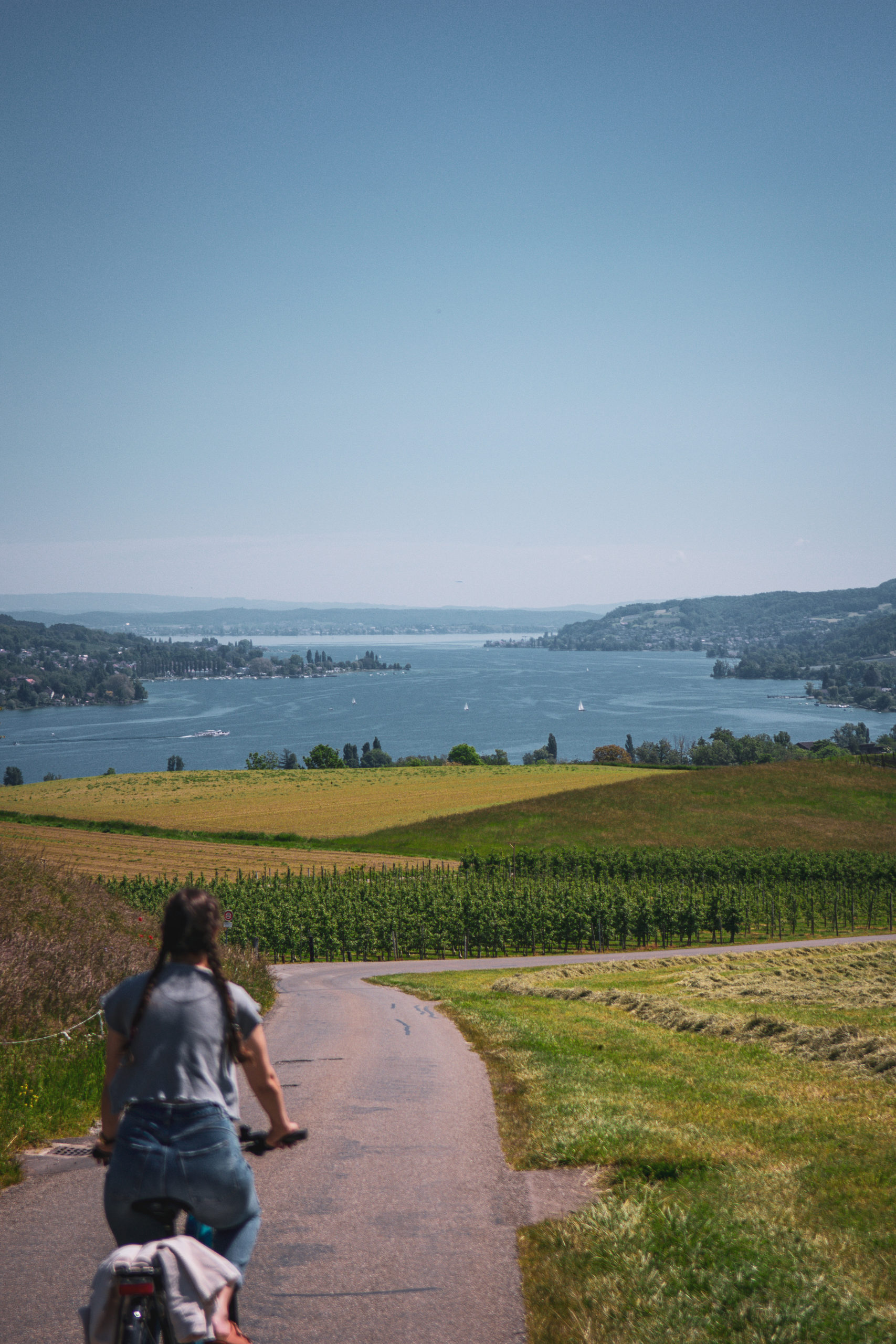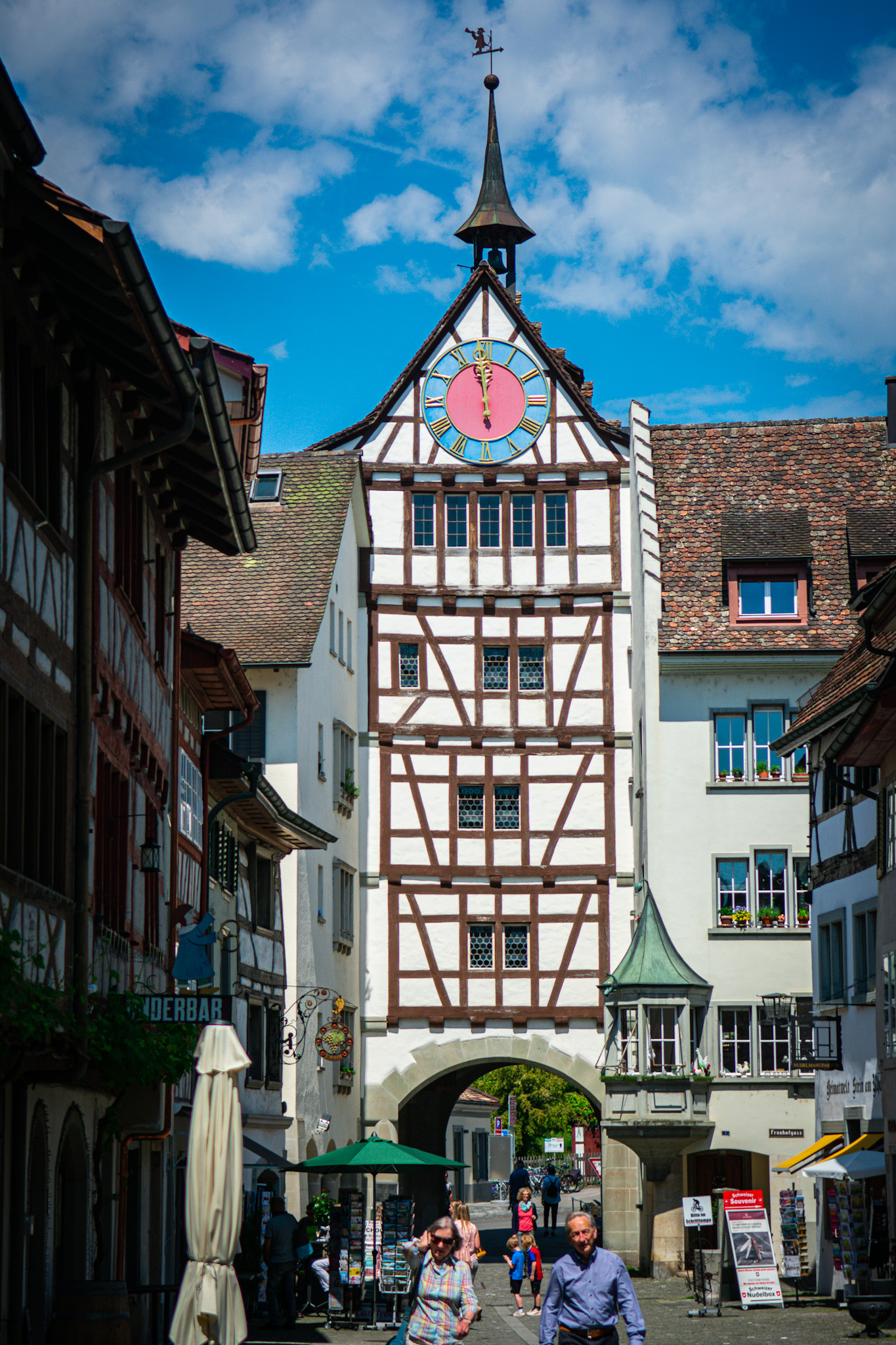 We hope you will enjoy your trip to the Thurgau Bodensee region!
Marie & Karim
(If you liked this article or have any questions, please comment below! And make sure to follow our adventures on Instagram @InspiringExplorers
Save this on Pinterest to refer back to!