Barcelona is worldwide famous for shopping, football and its beaches. But It is way more than that! It has also an amazing architecture and many things to do!
We went to Barcelona for 2.5 days in February and here is what we have done. At the end we will also share with you some of our best advice.
When to go?
Barcelona, thanks to it Mediterranean climate, you can go there at any time. In Summer, you will enjoy the nice and warm weather, however, it becomes really crowded. When we went in February it was sunny, kind of hot but when it gets windy, you really feel the cold. Even we were in February, there were already a lot of tourists.
All in all, it's up to you, but every season is a good time to go to Barcelona. 
What to pack?
It depends on what you go but for sure, you shouldn't forget your sunglasses! If you go in winter a light jacket should be enough. 
In summer, for sure, pack many short pants and don't forget your swimsuit!
Tip: Don't pack too much your luggage, you might leave some space for your shopping madness! 
How to move around?
Barcelona is really well served with public transportation. The best thing to do is to buy a 48 hours (or 72 hours) travel card that will allow you to use, metro, bus and trams. It also works to go to the city from the airport and back.
The 48 hours travel card will cost you 16.30 euros and the 72 hours ticket 23.70 euros.
Day 1
We left Geneva on Saturday morning, arrived in Barcelona at around 11 am and went straight to our hotel to get rid of our luggages. We decided to stay at the Eurostars Monumental. It is a 4* hotel with a very interesting price (150 euros for 2 nights) and that is perfectly located.
We walked towards the Sagrada Familia first. It is a short 5 minutes' walk from the hotel. This cathedral is famous all around the world and when you see it, you understand why. Its architecture is unique and isdifferent in every angle of it. It is also famous because it is still in renovation since so many years. As you would imagine it is packed with tourists all over it and therefore we decided not to visit it.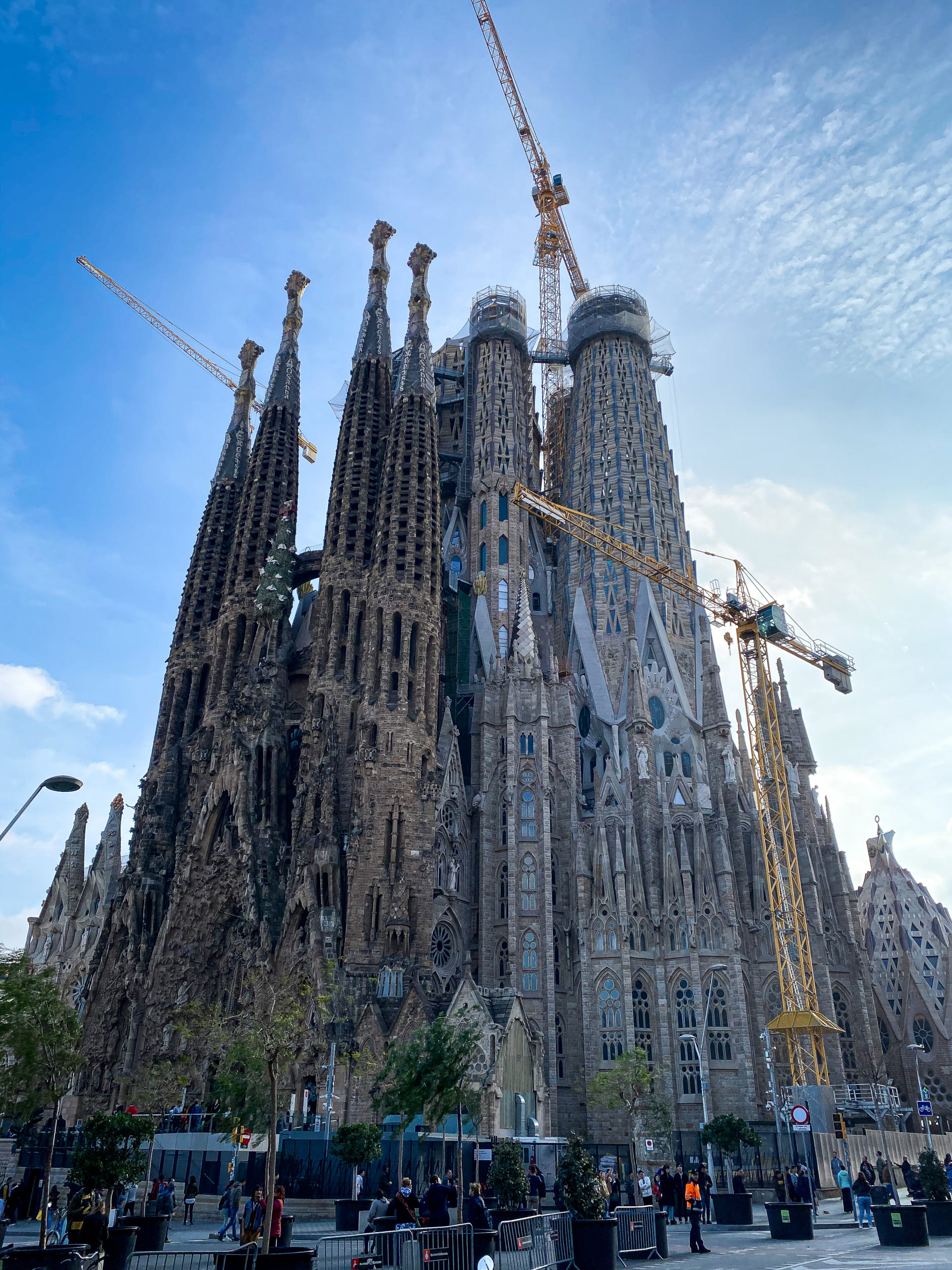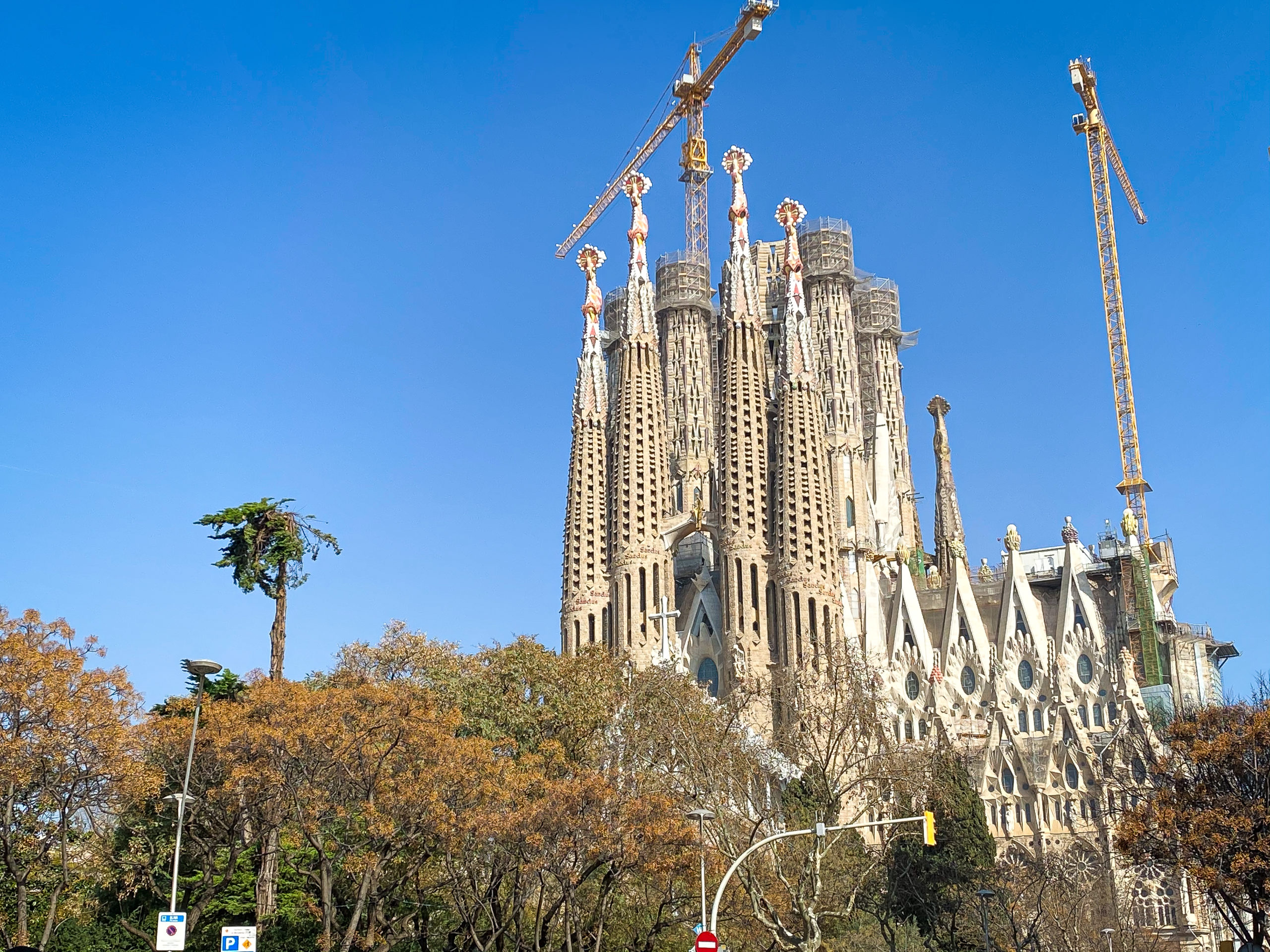 We started to get hungry so we decided to get out of the touristic area and head to a small family-run cafeteria, called Tipic. It served us a fideua (kind of paella with noodles), fresh fish and a pineapple crème brulée. The food was delicious and they served us a good local white wine. The best thing? It costed us less than 30 euros.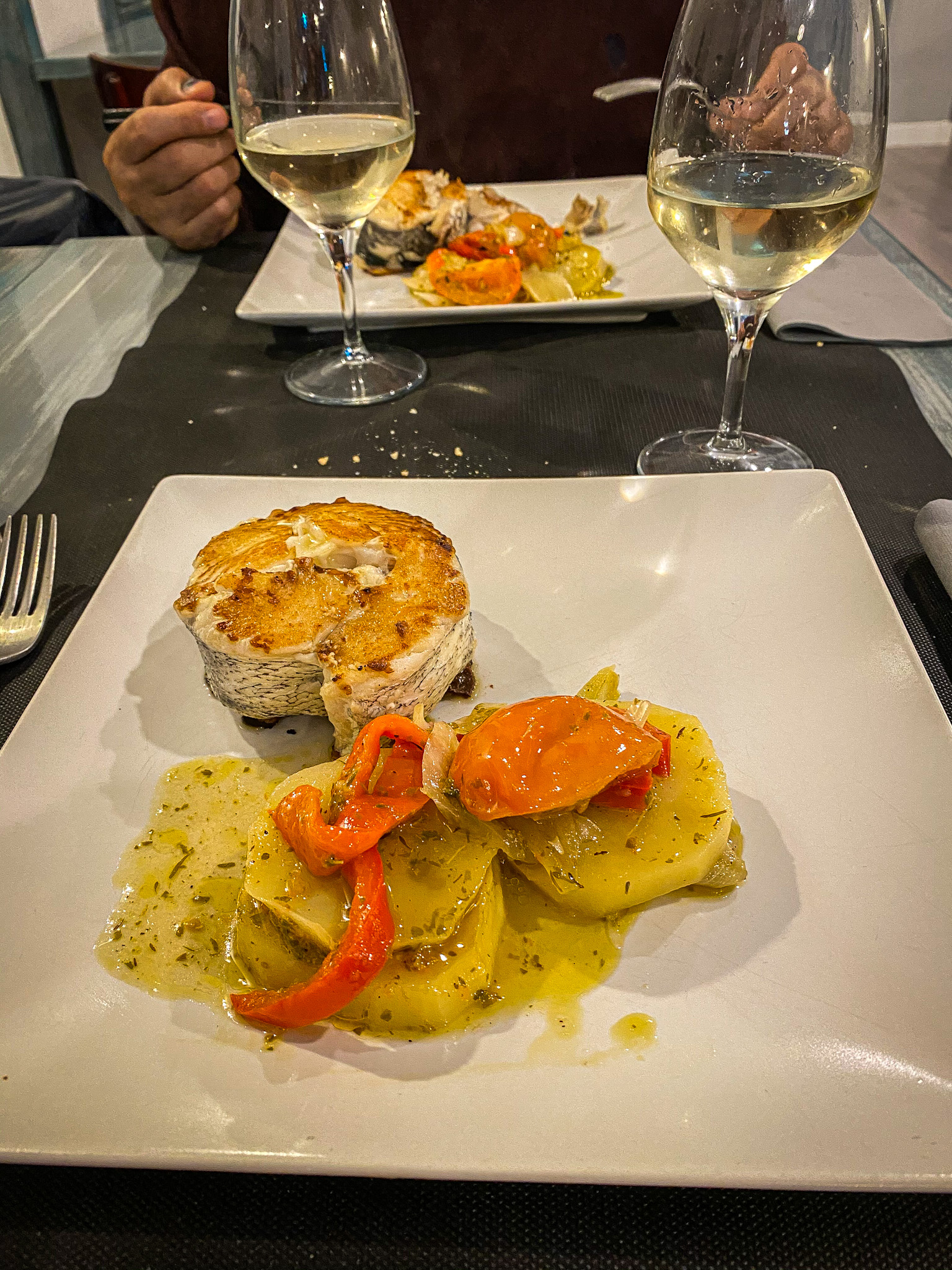 Next was the highlight of our trip, we went to a football match of the FC Barcelona!! The local team was second of the league and playing against Getafe, the third of the league. 
Eventually, FC Barcelona won 2-1 at the end of a wonderful match but the best part was the atmosphere. People there are just crazy when it comes to football, just screaming all along the match to show their support.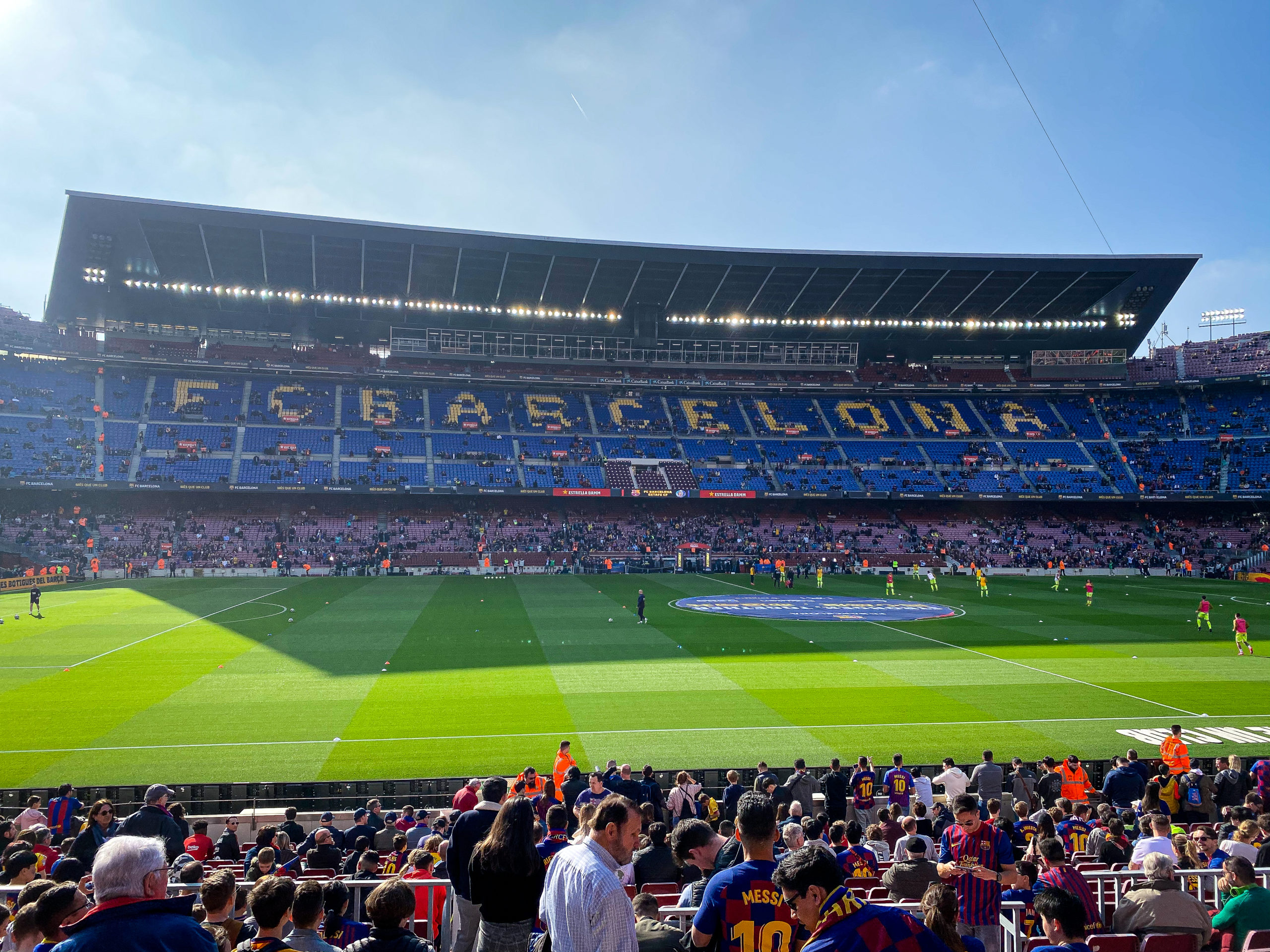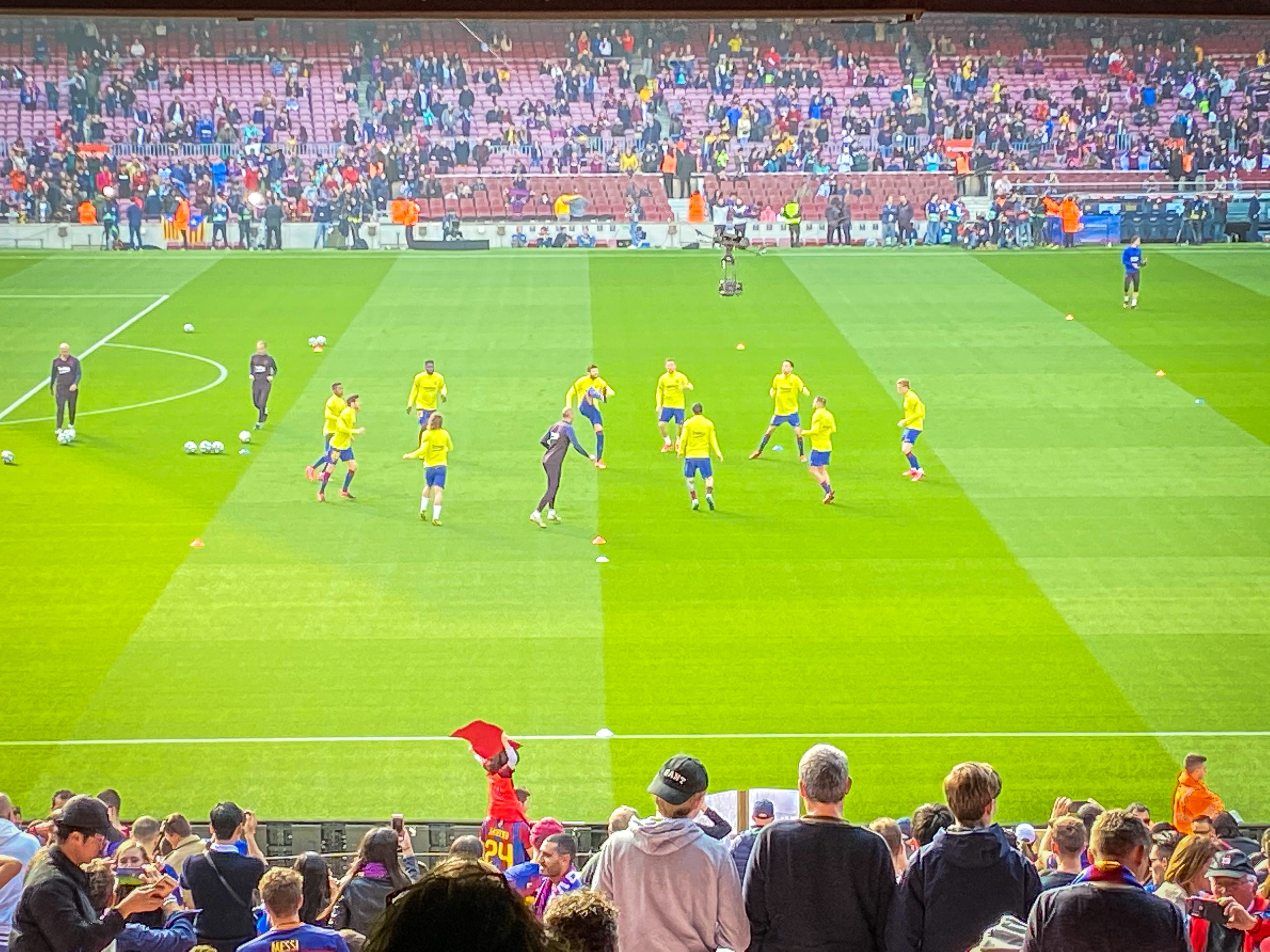 After that we went back to the hotel to relax a bit but also because it was too early to have dinner. Spanish people have lunch around 2pm and dinner not before 9pm.
So we decided to head to a tapas restaurant that Karim knew. It is called Lateral and serves delicious fresh tapas with some vegetarian options too! If you go there, make sure to take their sangria jar, which will be enough for 2 people at least!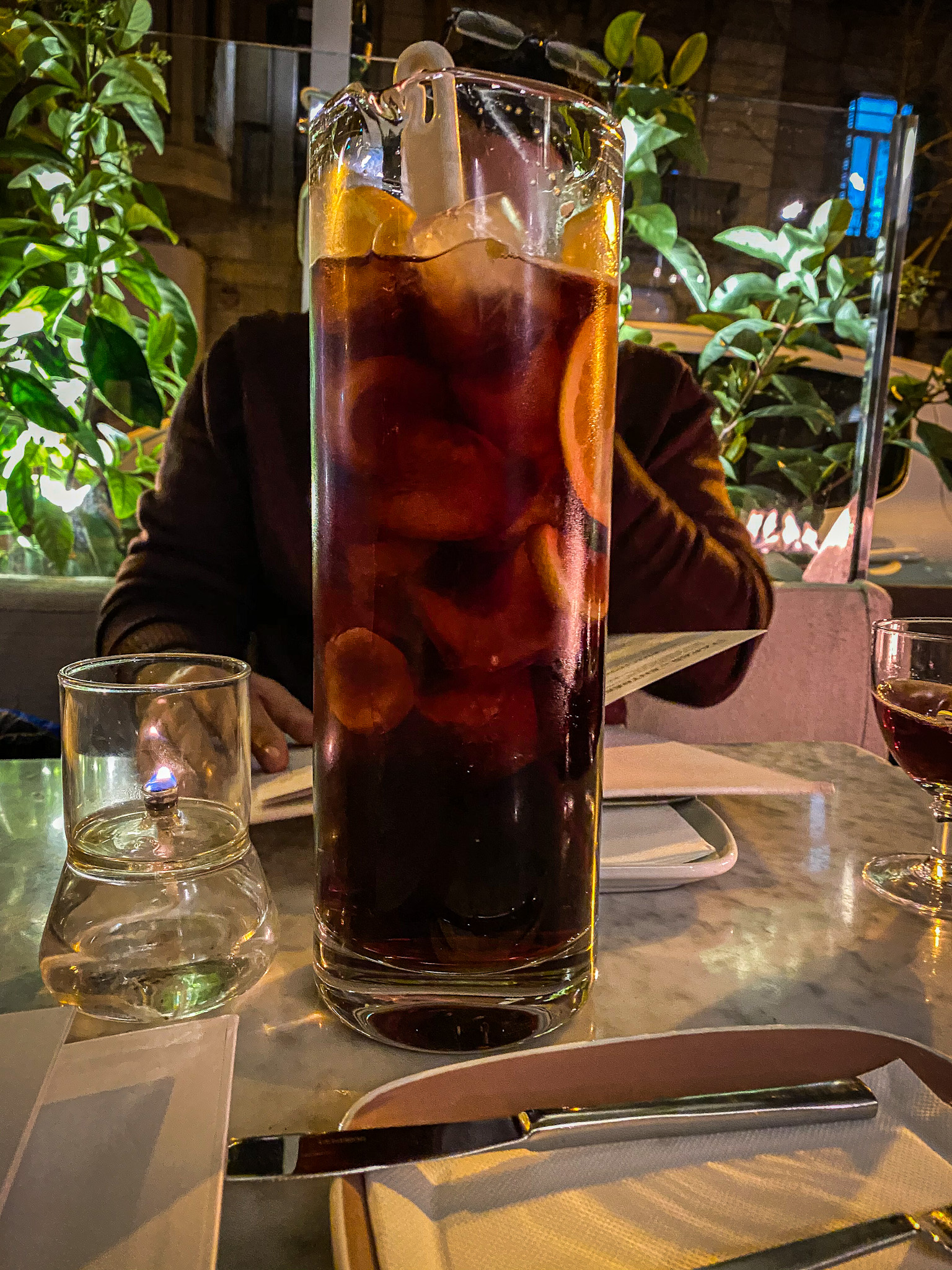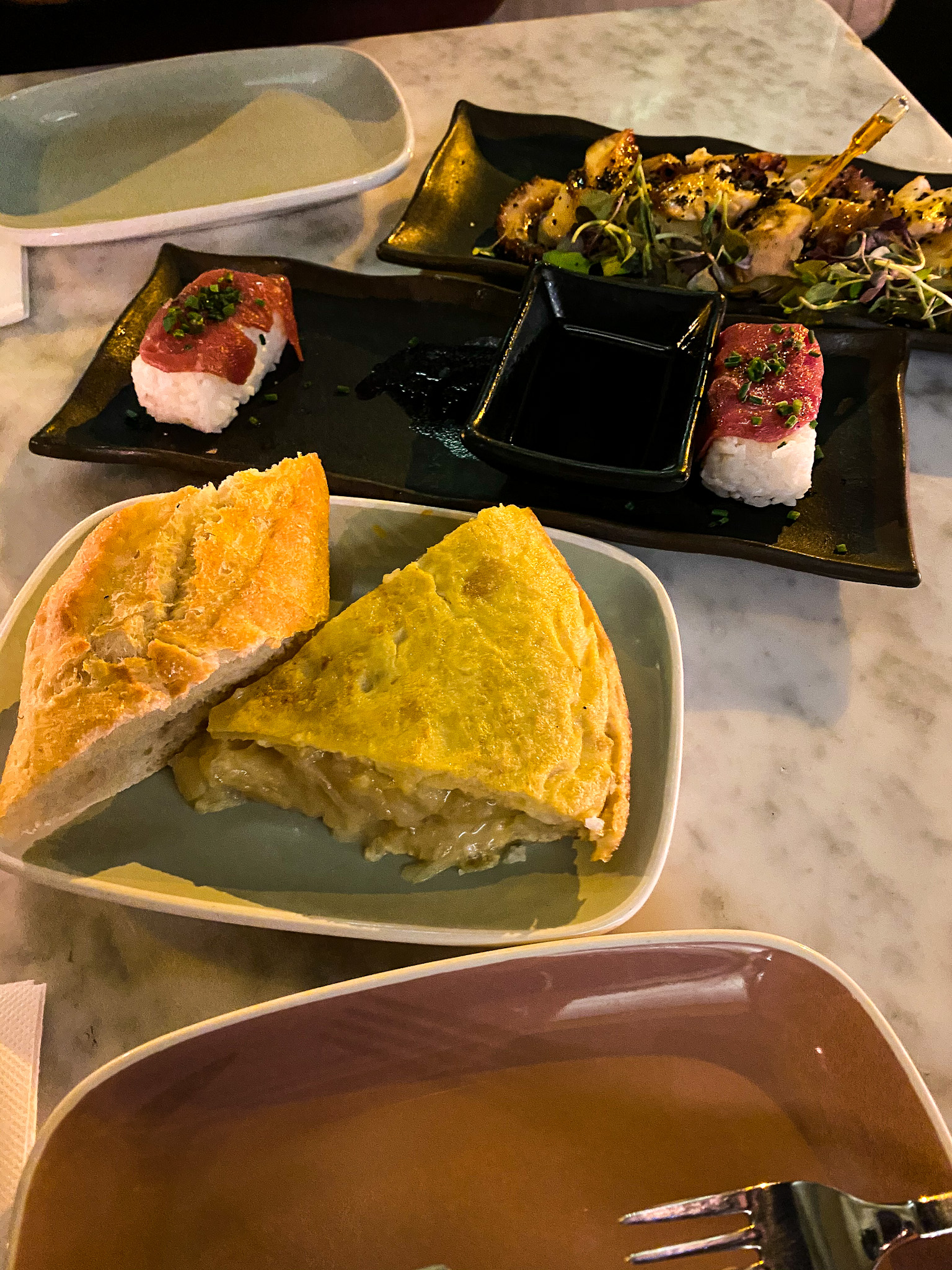 This marks the end of our first day in Barcelona.
Day 2
You may have understand it, we like to eat, so any day should start with a good breakfast. We found a bakery called Granier (it appeared later that it was a chain), that was pretty good!
We then decided to walk towards the beach. The most famous one in Barcelona is called La Barceloneta. That day was cloudy and windy so we didn't even try to go for a swim (remember it was February…). When I (Karim) went in Barcelona during summer, it is a great spot to lay down on the beach, sunbathe and enjoy the amazing vibes.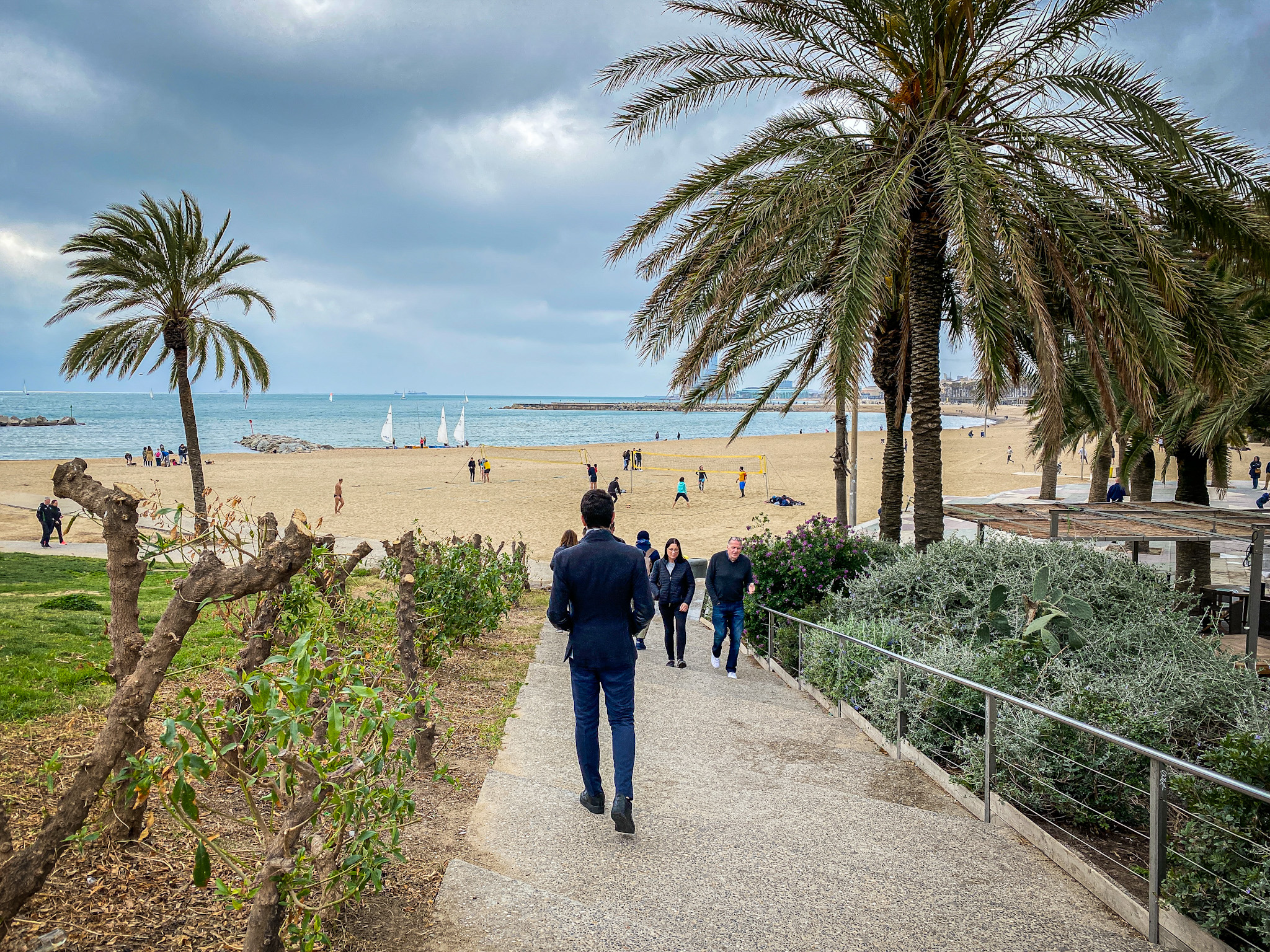 We walked all along it until the W Hotel, the most famous one of Barcelona that reminds us a little bit the Burj al Arab in Dubai.
As it was already noon, we decided to take a rest and enjoy a few glasses of wine in a bar under the W Hotel, Tejada Mar. The wines were good, but the Spanish wines could be way better.
Walking back towards the city, we stopped in one of the many restaurants in La Barceloneta. We chose El Rey de la Gamba as a friend of mine had recommended it to me. To be honest, the food was good but not excellent and you feel that it is a touristic street which we don't really like. I don't know for you, but I hate when there is a waiter outside the restaurant telling you to walk into his restaurant…
Then we wanted to visit the Parc Güell, a famous sightseeing site of Barcelona. This park is ranked as a World Heritage Site and has been build by the famous architect Antoni Gaudí.
It can be very crowded and as you need to book a slot, we would highly advise you to book it as soon as possible. For the official website, here's the link.
Parc Güell is an architecture jewel, so different from what you may have seen: full of colors, weird construction, etc.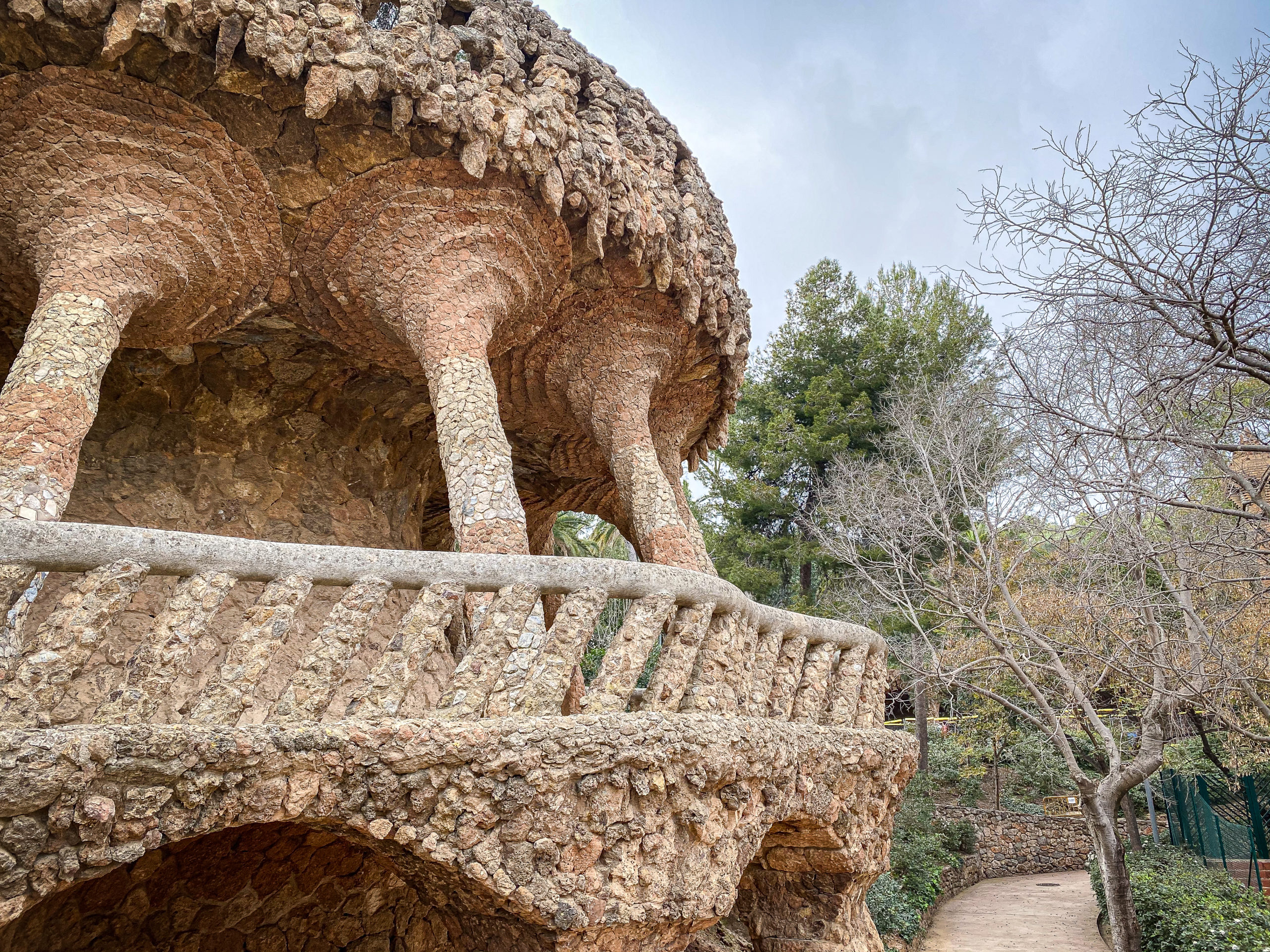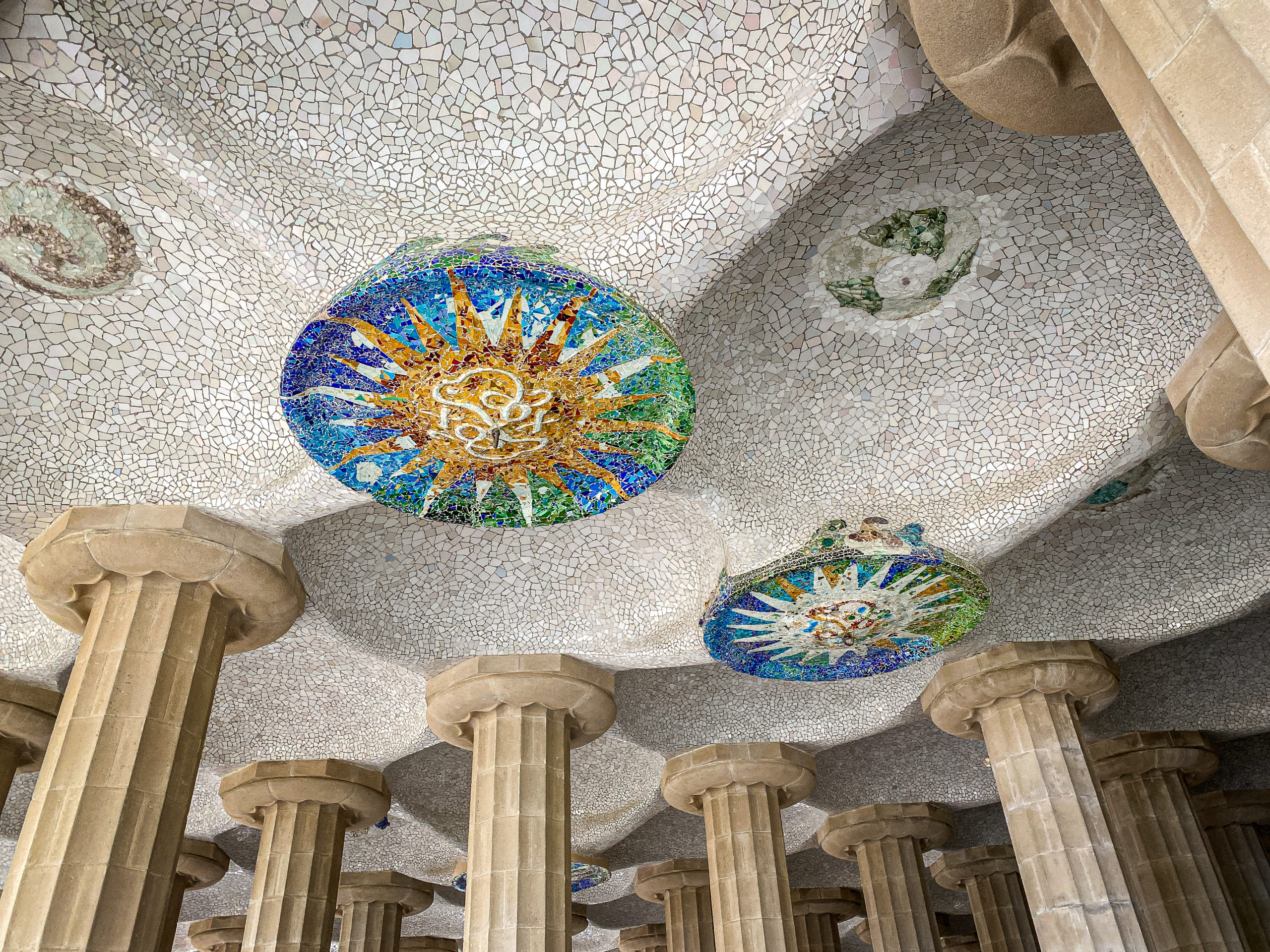 After that, we headed back to our hotel. For that night, we had booked in a 2* Michelin restaurant, called Angle. When you arrive there, you will be served a welcome drink of your choice. At that time, you have to choose between the big menu (12 dishes for 135 euros) and the small one (8 dishes for 110 euros). We went for the big menu, of course and it was just amazing! The food was tasty, full of creativity and the service was perfect. We can just recommend you to try this awesome restaurant.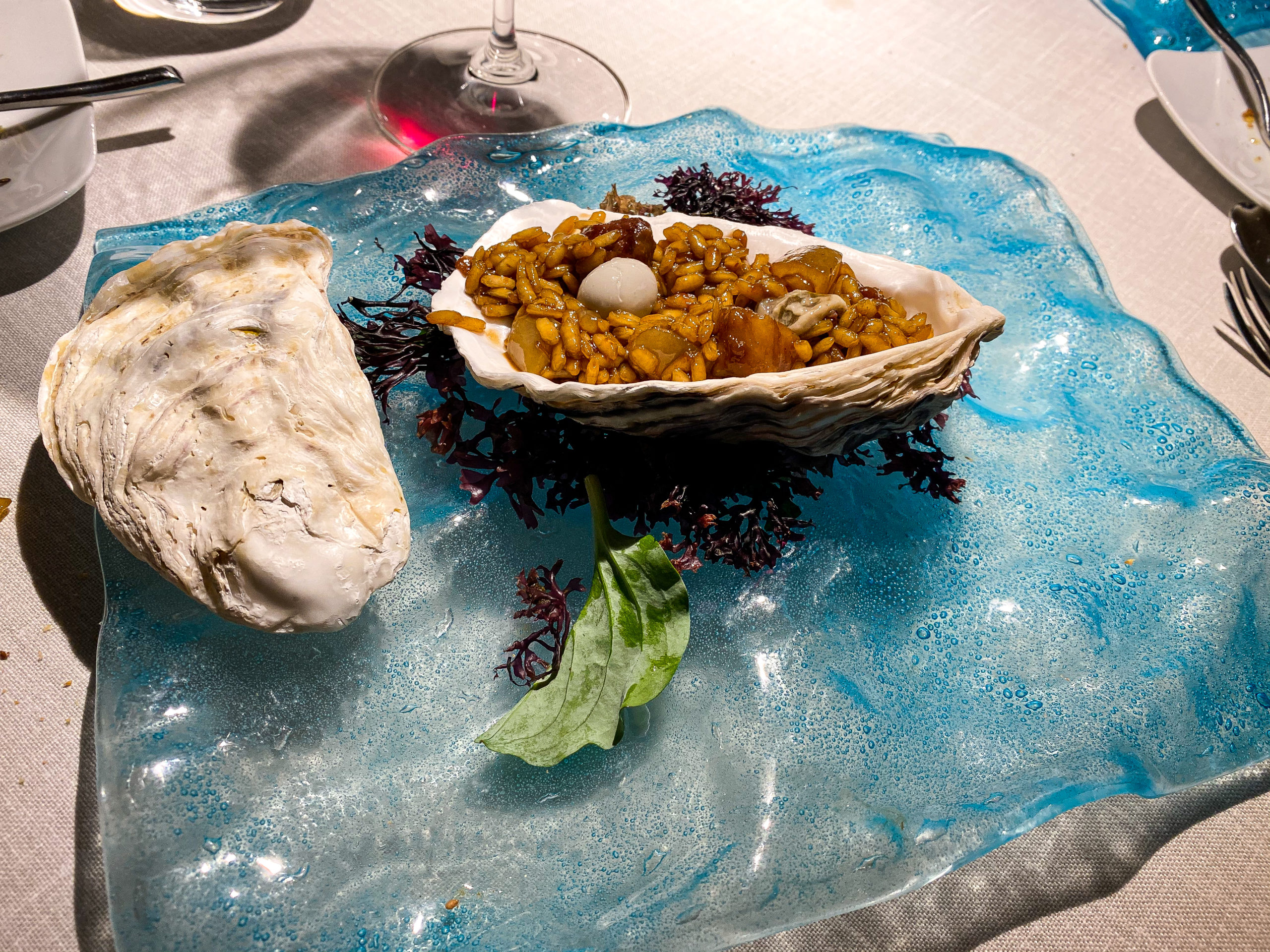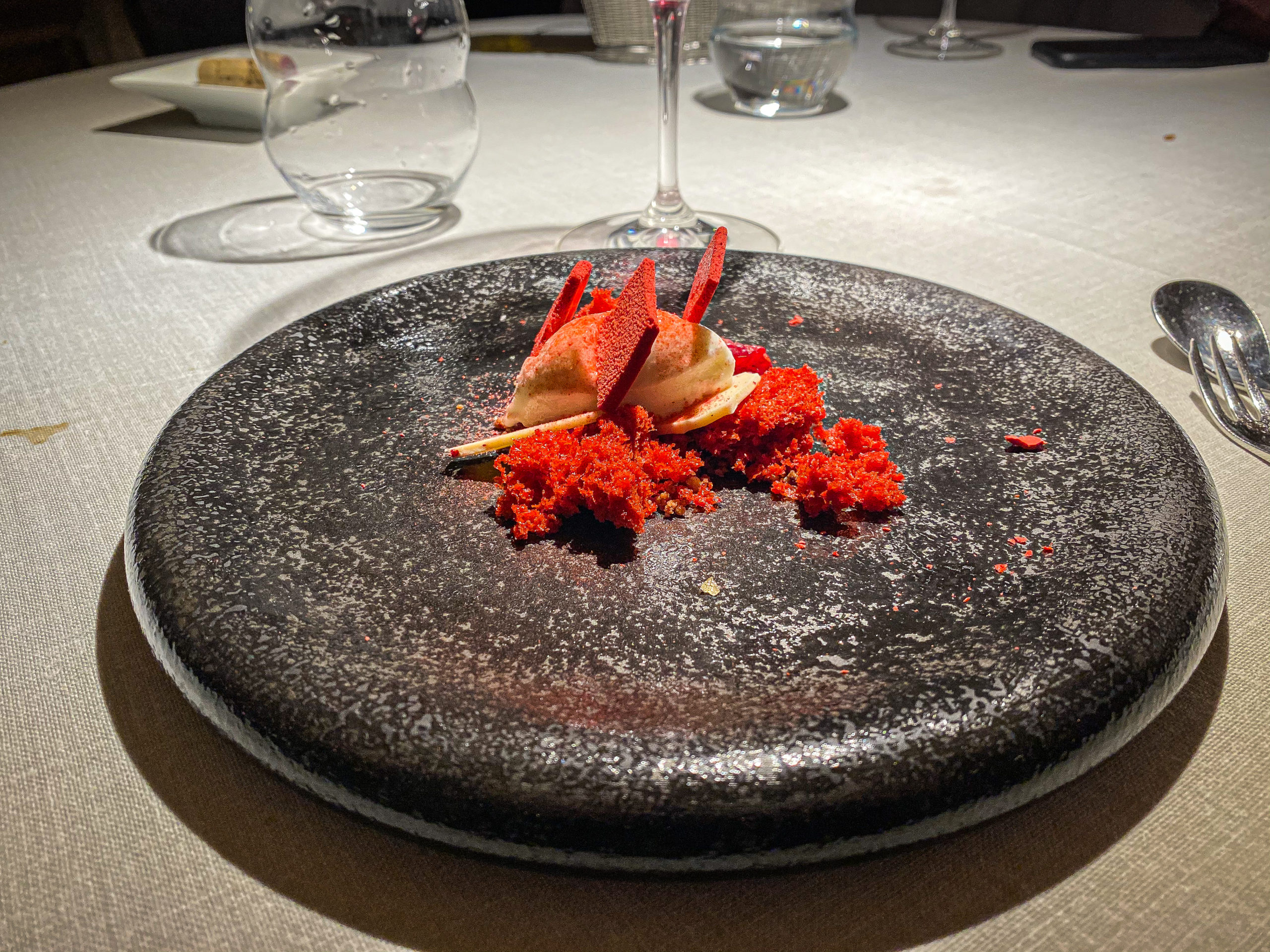 Day 3
It is already our last day here in Barcelona… We pack our luggage and head towards La Boqueria Market. It is a big market, close to the shopping street, La Rambla. In the market, you will find pretty much everything, from fresh fruit juices of all kind, chocolate, fish, etc. We just took a fruit juice as we wanted to eat churros with chocolate.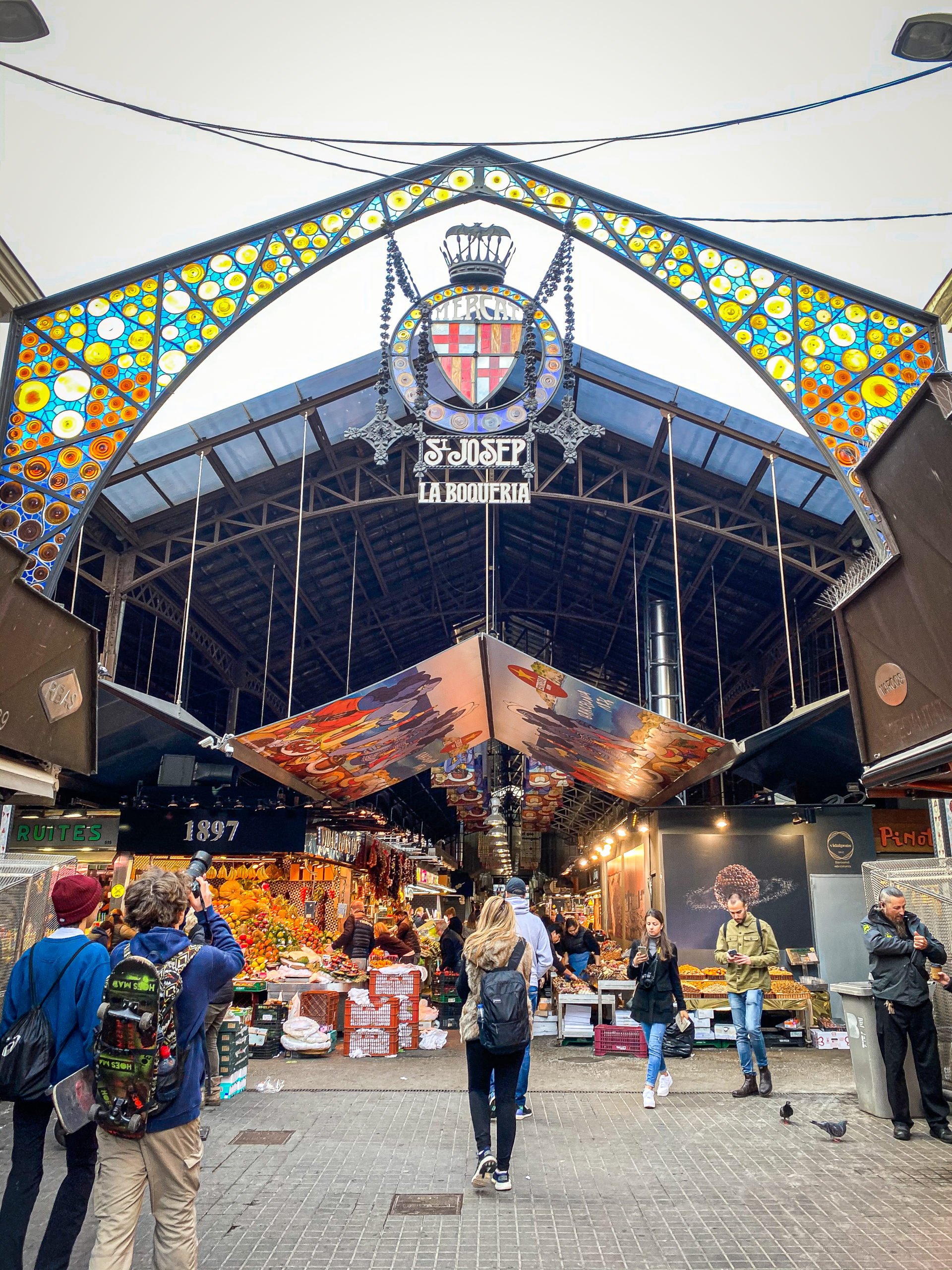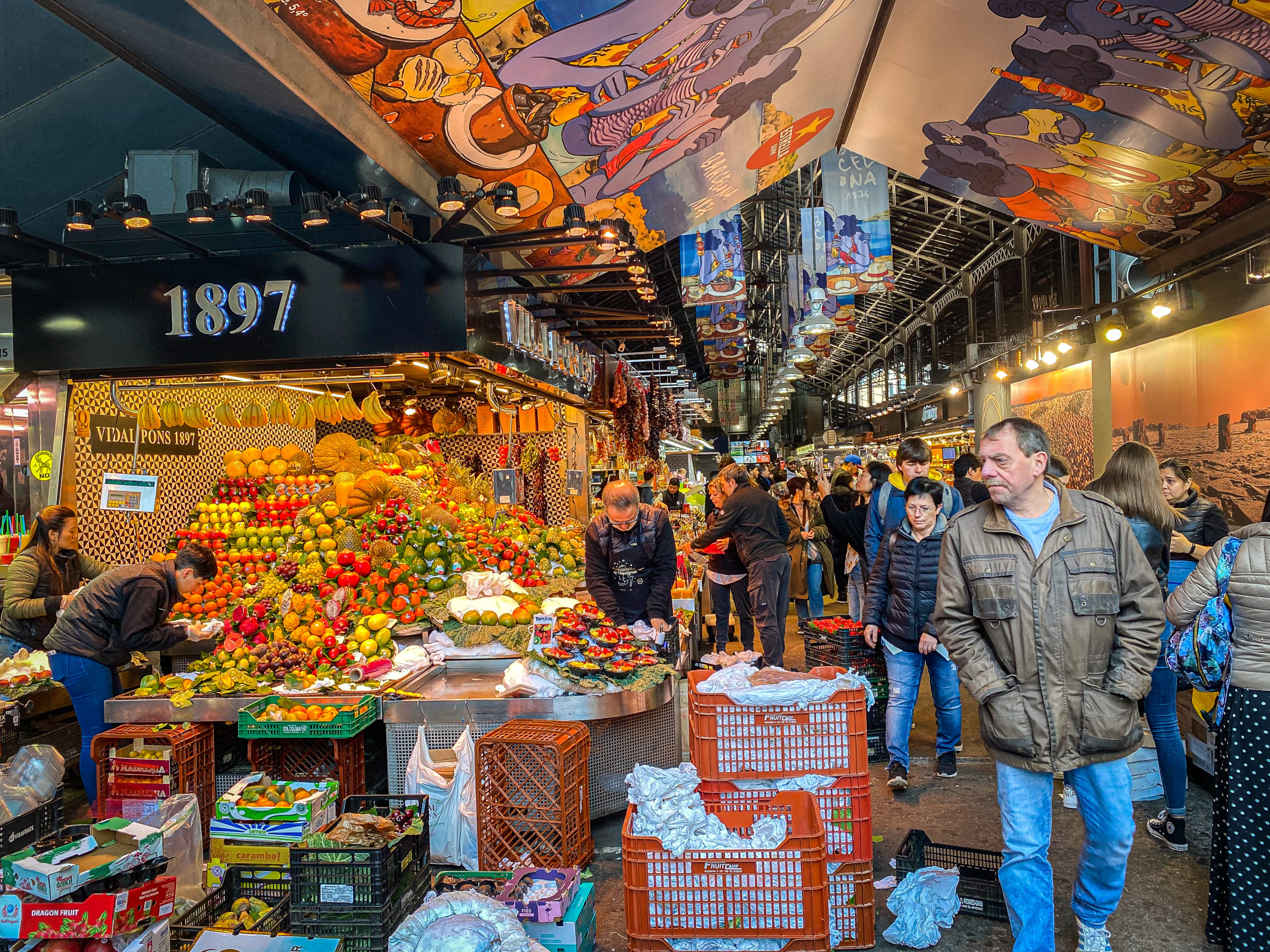 We found a very small place in a narrow street called La Pallaresa Xocolateria Xurreria. In was a very nice spot, their churros were good and not touristy at all. 
Then we just went for some shopping in La Rambla and in Passeig de Gràcia and headed back to the airport.
Our tips:
When you arrive, the best thing to do is to buy a 48 hours or 72 hours travel card, this will save you a lot of money.
Avoid eating or having a drink right next to the touristy attractions of Barcelona, it will just be a tourist trap, the food will not likely be good and it will be way more expensive than any other restaurant around the corner.
If you want to watch of football game, double check when the season starts and ends as during summer there is no game. Moreover, make sure to book through the official FC Barcelona website, tickets will be way cheaper than if you buy through a reseller.
We hope you will enjoy your trip to Barcelona!
Marie & Karim
(If you liked this article or have any questions, please comment below! And make sure to follow our adventures on Instagram @InspiringExplorers
Save this on Pinterest to refer back to!