Bernese Oberland is a beautiful and very popular region in Switzerland. It is the region where you will discover the famous Lauterbrunnen Valley, but also the cities of Interlaken, Grindelwald, Thun and Spiez.
We have visited this region during 3 different seasons: Spring, Summer and Winter. Each time of the yeat offers unique and different landscapes, but we can't choose our favorite!
In this post, we will share with you our top places in the Bernese Oberland region!
If you have been following us, you know that we love road tripping and, of course, we don't often stay in nice hotels. But we often offer ourselves, as a reward, a stay in a beautiful and comfortable hotel at the end of our trip.
When we book a hotel, we are looking for 3 main points:
Location (or atypical);
View;
Eco-consciousness.
La Belle Vue Spiez has everything we were looking for. Spiez is perfectly located if you are travelling in the Bernese Oberland. The hotel offers amazing views over the Lake of Thun. Finally, La Belle Vue is sustainable as they source their products from the region, they are plastic-free and paperless. These are only a few of their sustainable activities, you can find out more here.
Below, you can see the amazing view the rooms offer!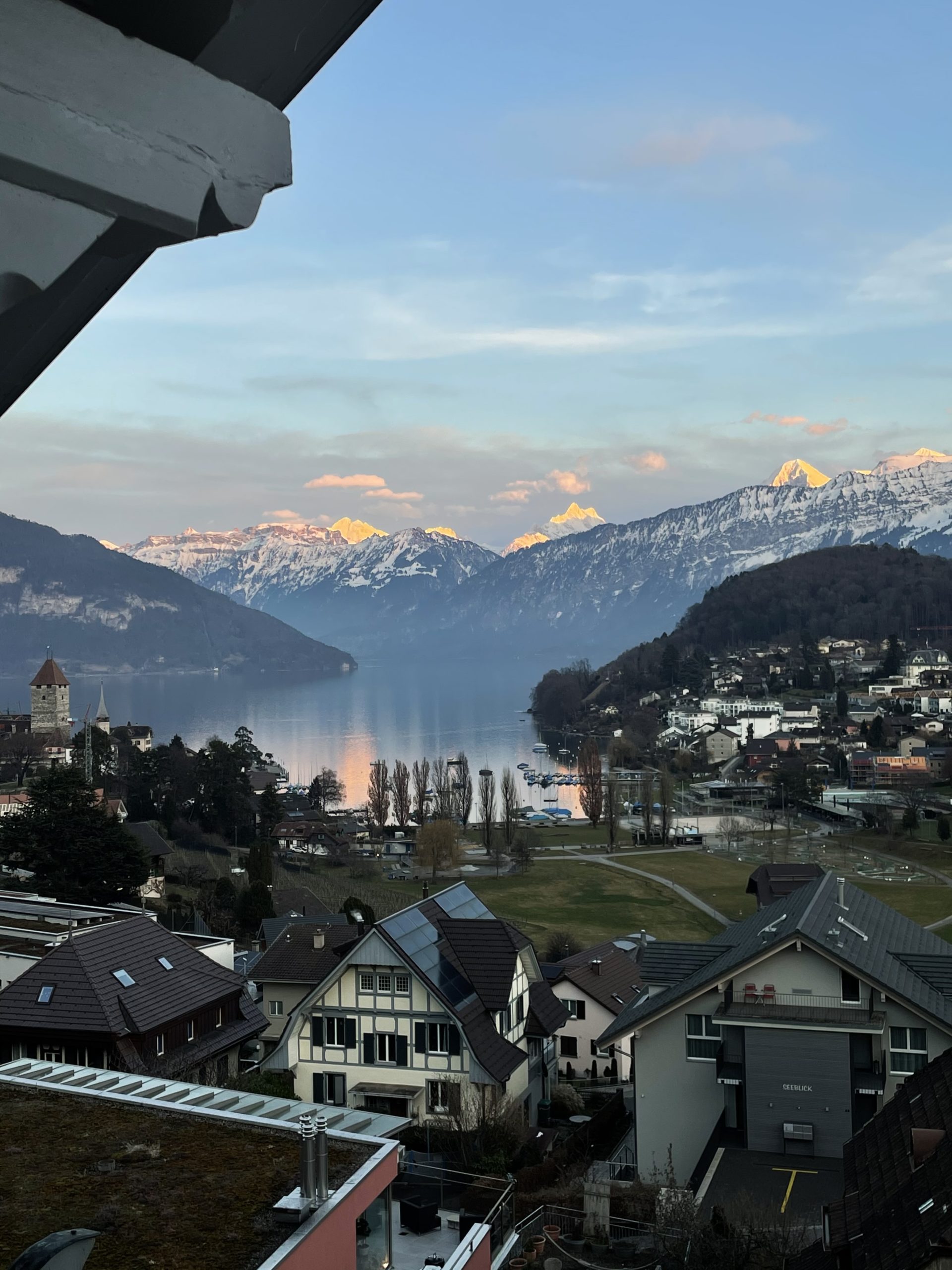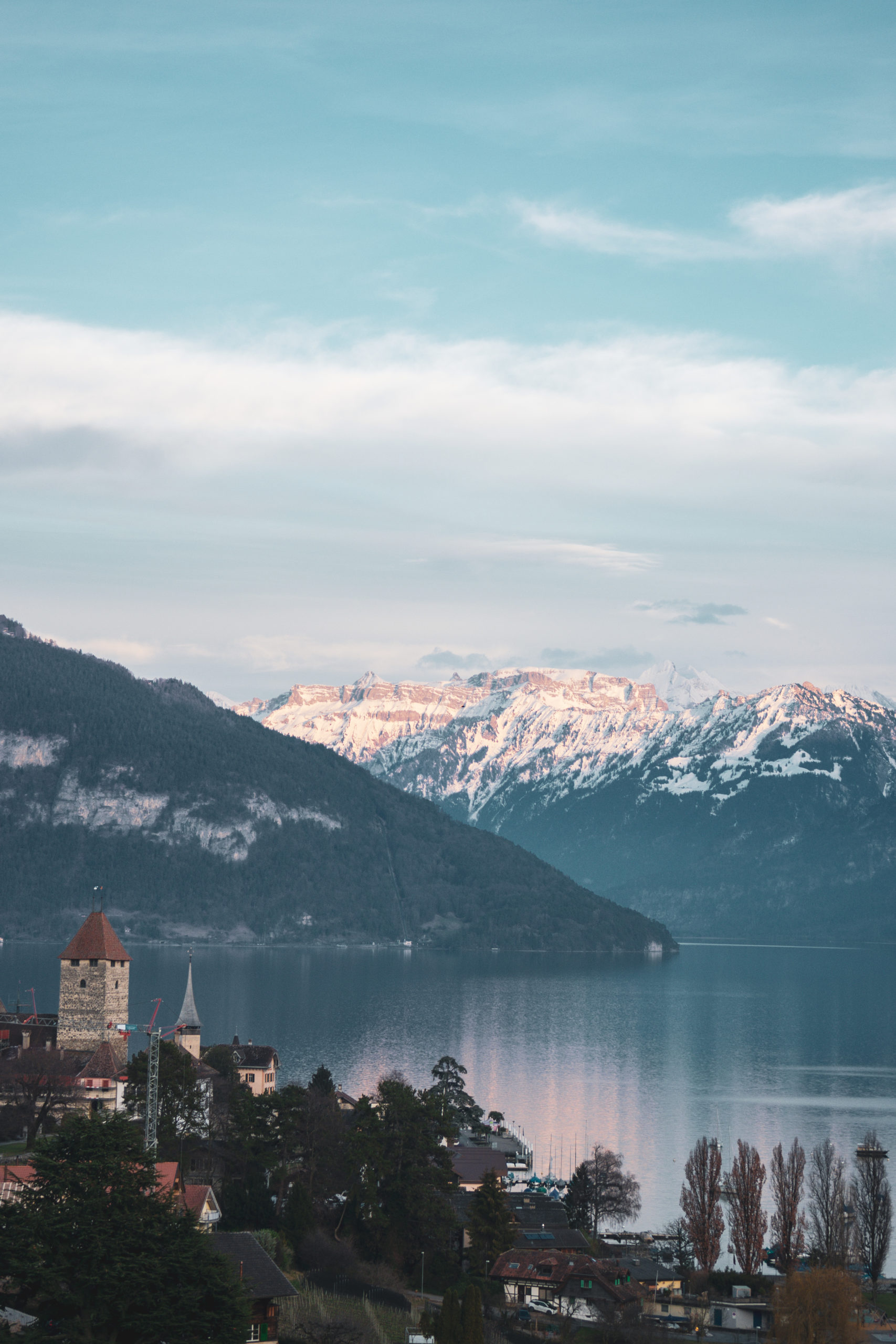 We loved La Belle Vue because the staff was so friendly and the design of the hotel was minimalist but very nice.
The best thing with the hotel is the breakfast. All the products are fresh and locally sourced. They have a menu with the origin of the products and the number of kilometers to the producer.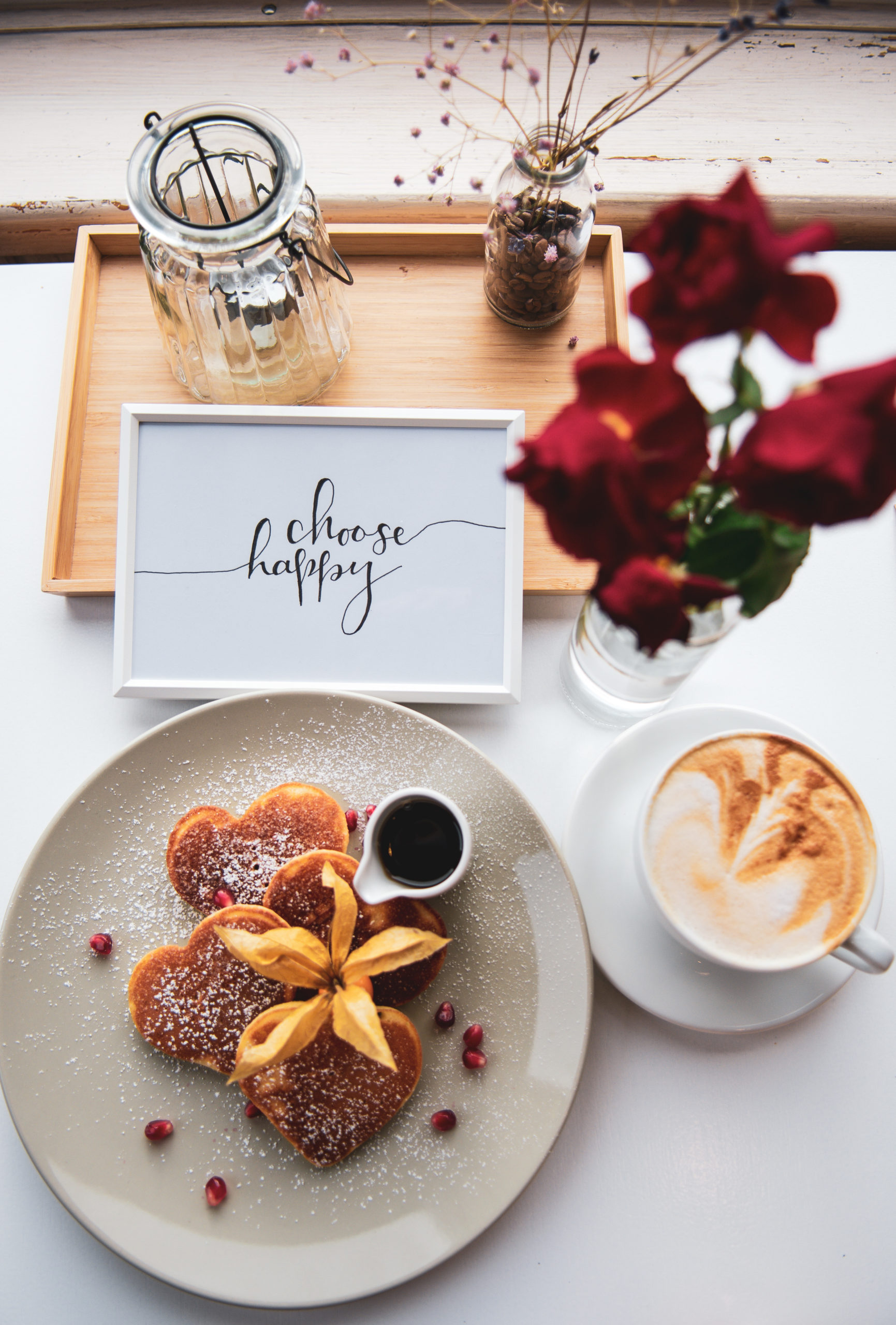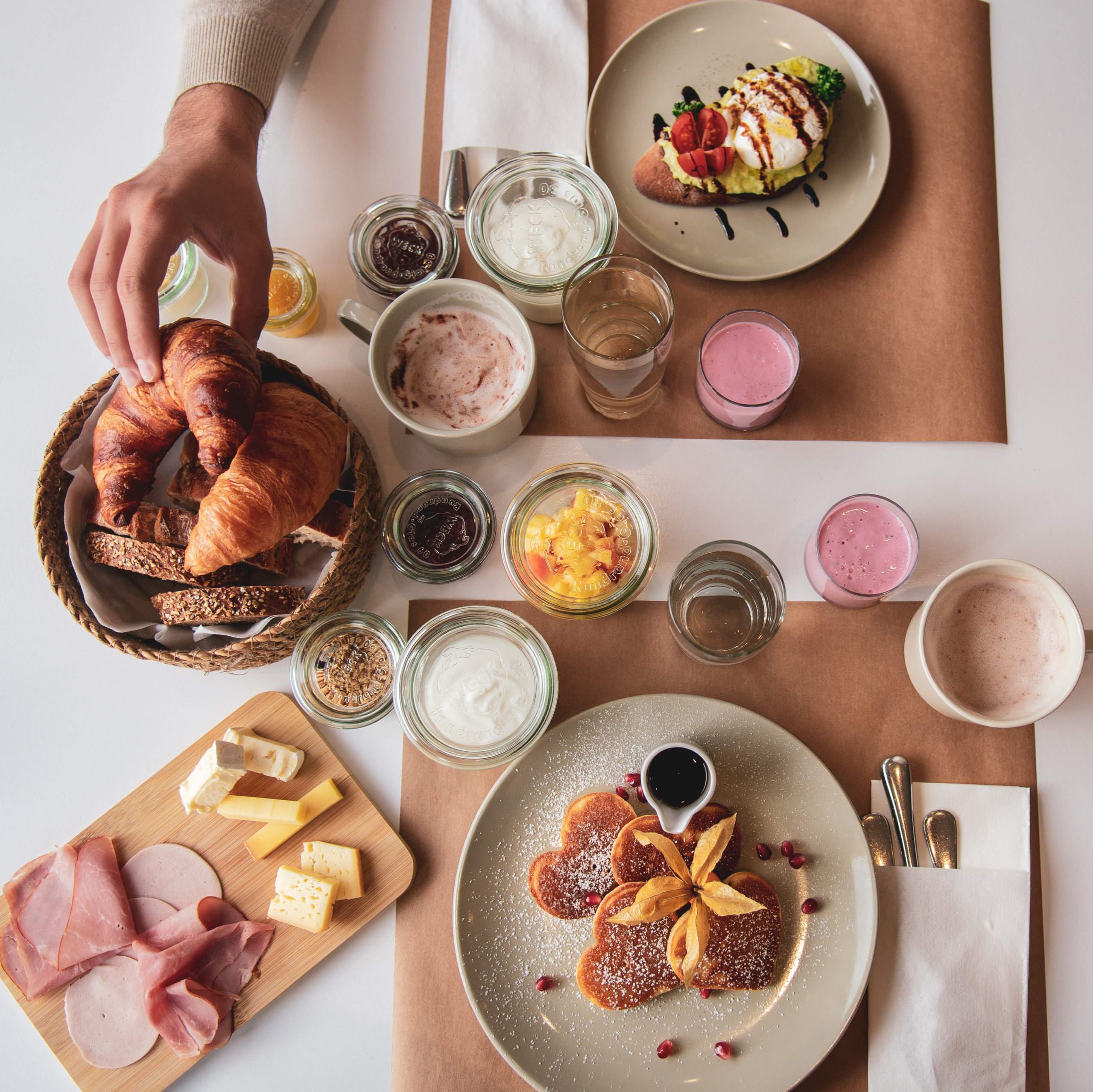 Now, that you all know our favorite place where to stay in the Bernese Oberland, here are our favourite things to do in this region:
The Lauterbrunnen Valley is a natural wonder. In the Valley, you will be able to spot 72 waterfalls, isn't it amazing?
The main and biggest waterfall is called Staubbach Falls and is almost 300m high. It is considered as one of the highest waterfall in Europe! In Summer, you can even climb and walk behind it!
Note that the Staubbach Falls is the most impressive during Summer as the flow will be the most powerful.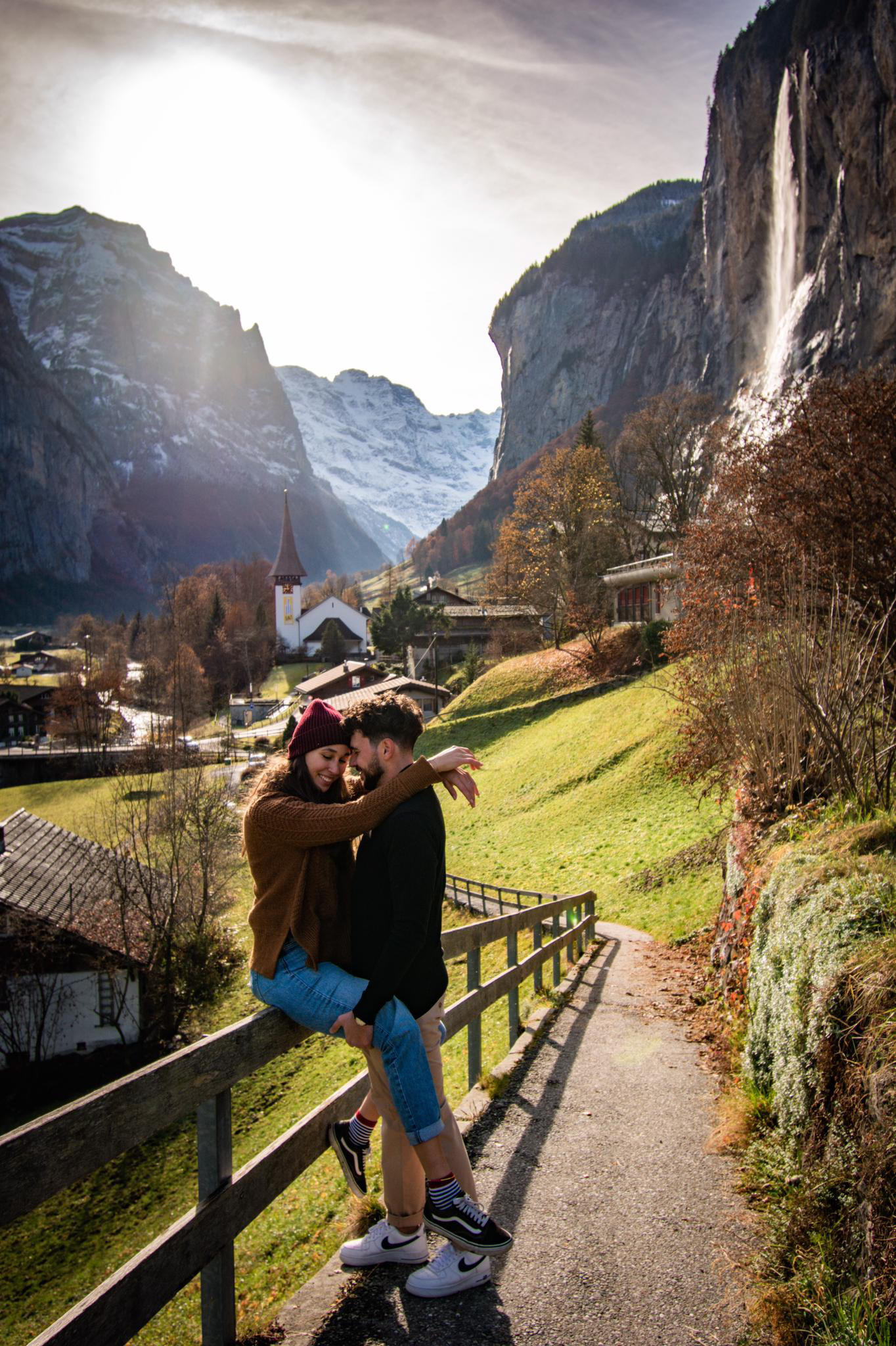 This is the most impressive hike we have ever seen! Brienzergrat is the name of the ridge hike that goes from Interlaken to Brienz. 
The path is very narrow and not for those who are afraid of heights. The entire hike is 21km long and has a positive ascent of 1330m. 
If, like us, you don't feel like hiking it all, you can only do a small part that will give you a great overview of it. For all the informations, you can download our free ebook on Switzerland (+ many amazing hikes) HERE.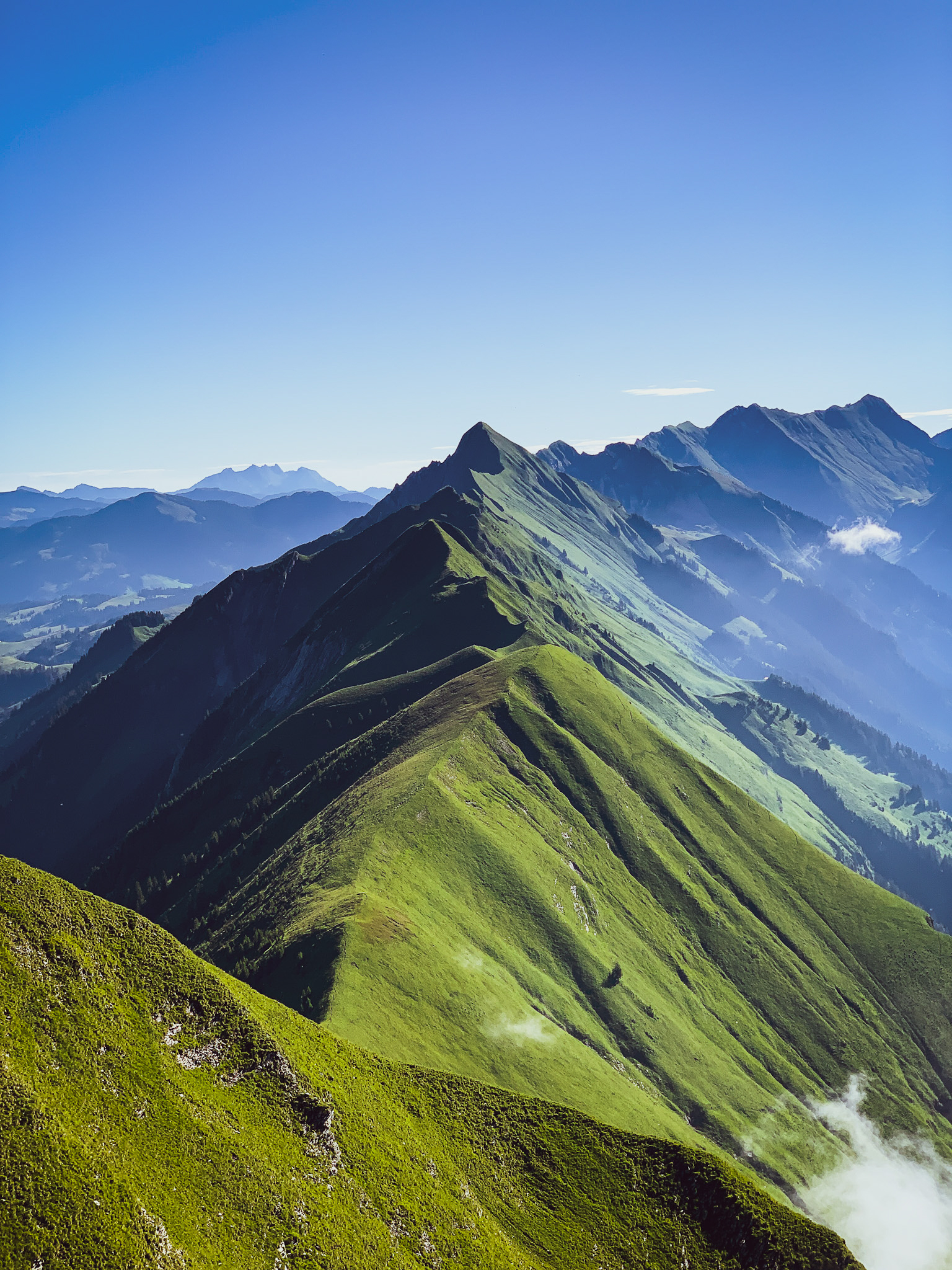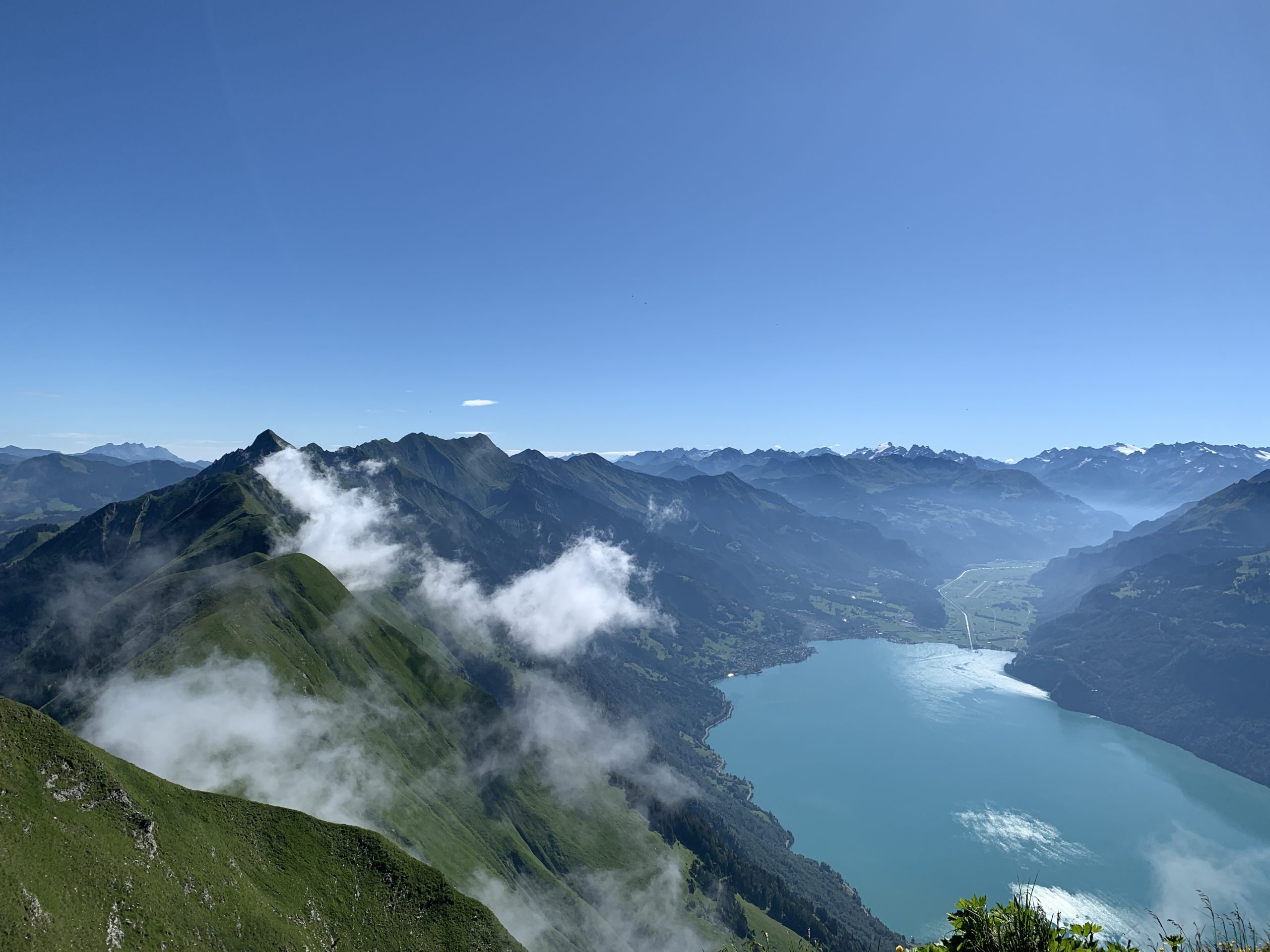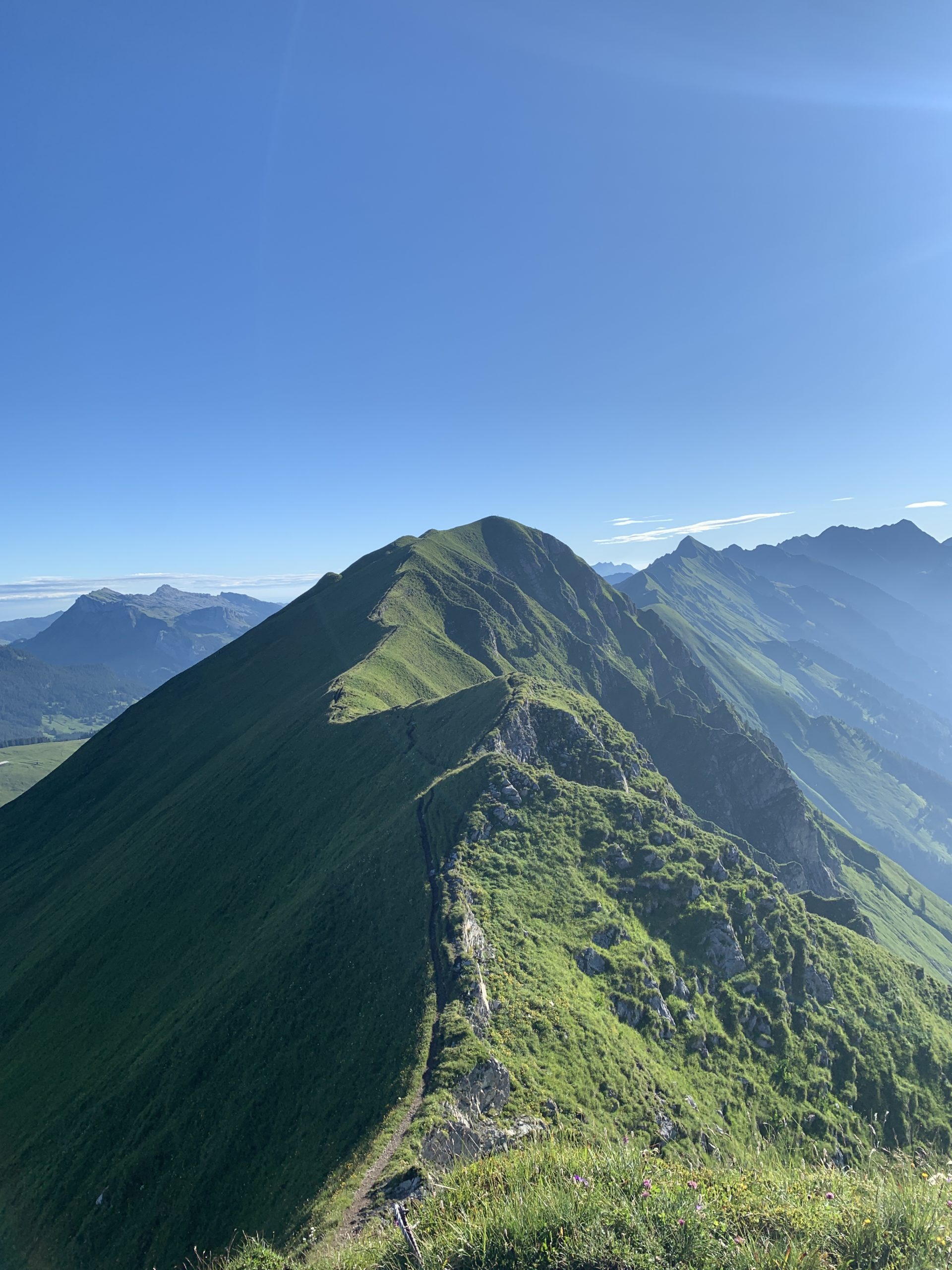 Oeschinensee is a magnificent moutain lake surrounded by mountains. You can either go up there with a cable car or hike for about 01h30. 
It is great to visit all around the year but note that in Winter, the lake might be frozen and covered in snow! However, you can ski or sled there.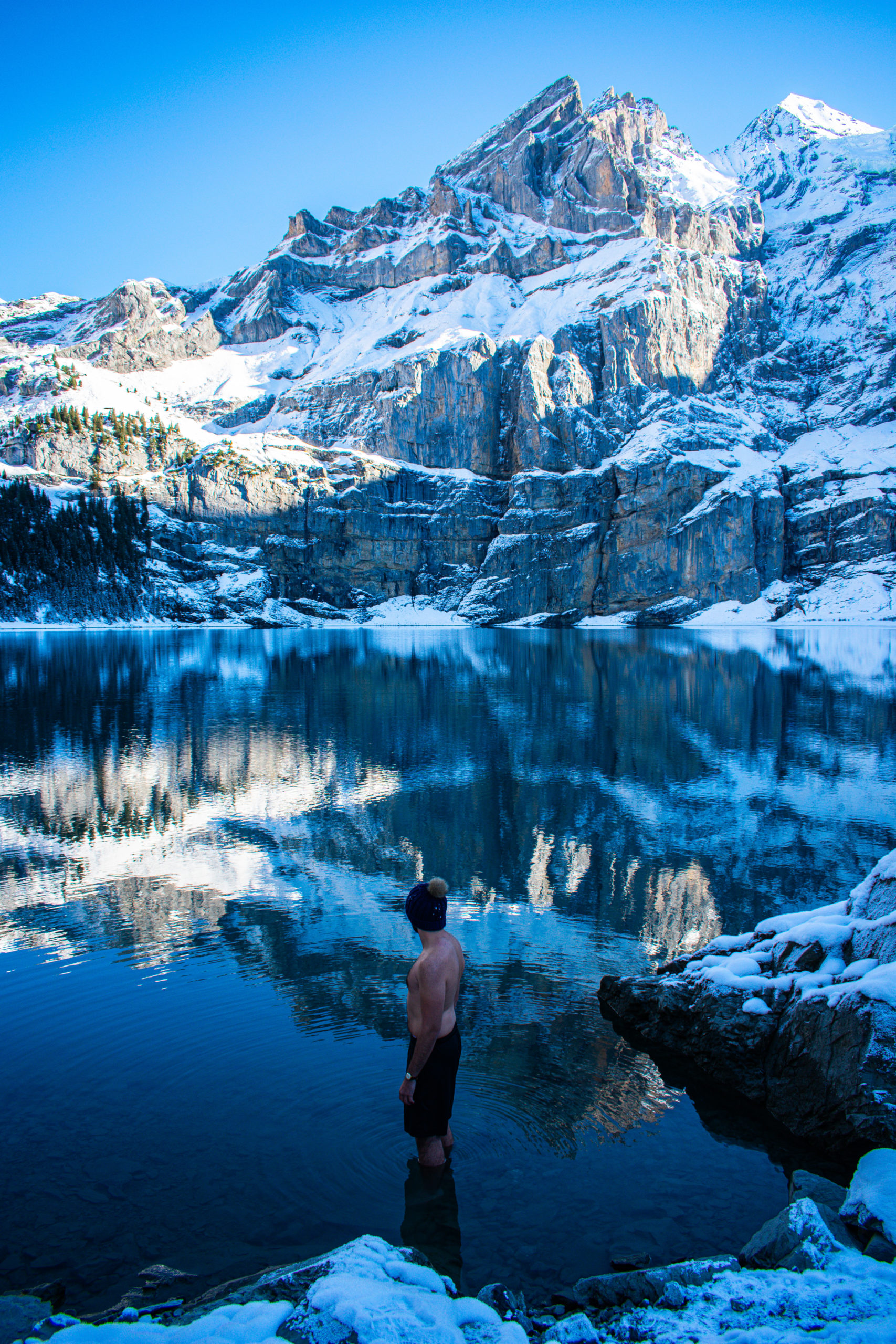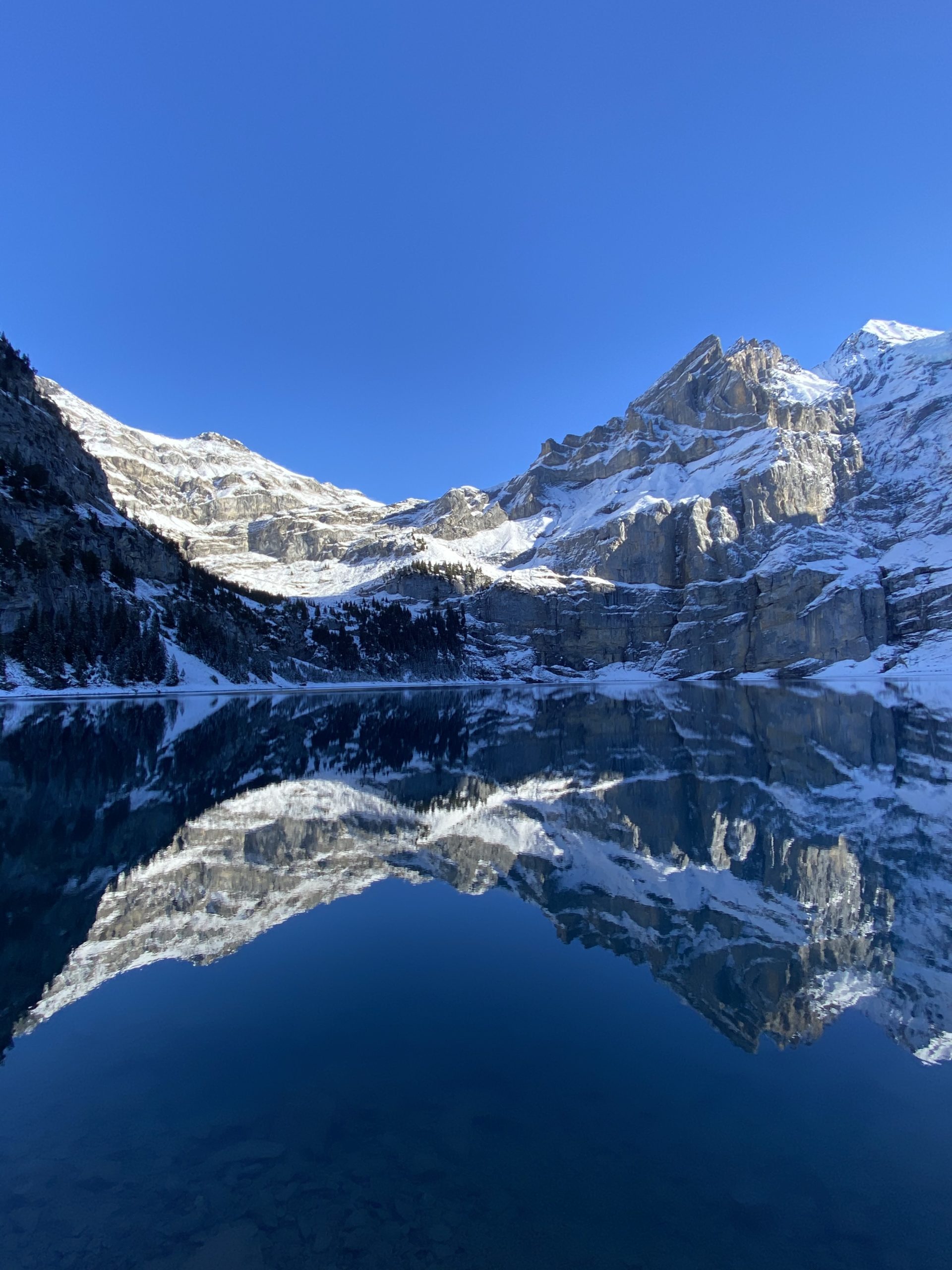 Blausee has become so famous and popular on Instagram that we thought it was a shame for us not to have visited it. We went there and honestly, we were disappointed. We found the Lake very small and the human touch too present. We were there in Winter but people told us that it was the most beautiful in Summer and in Autumn, so we will give it another chance at that time of the year.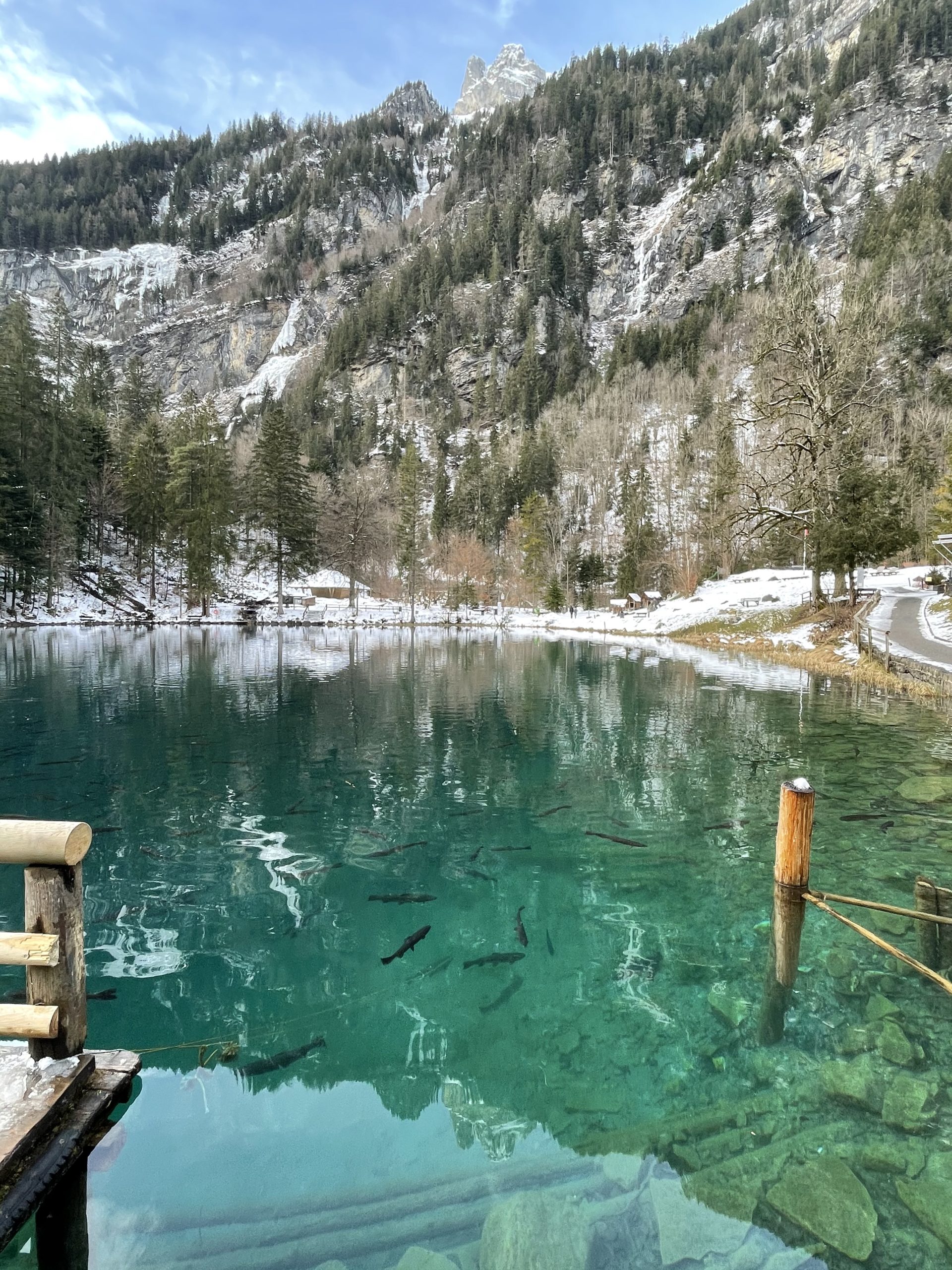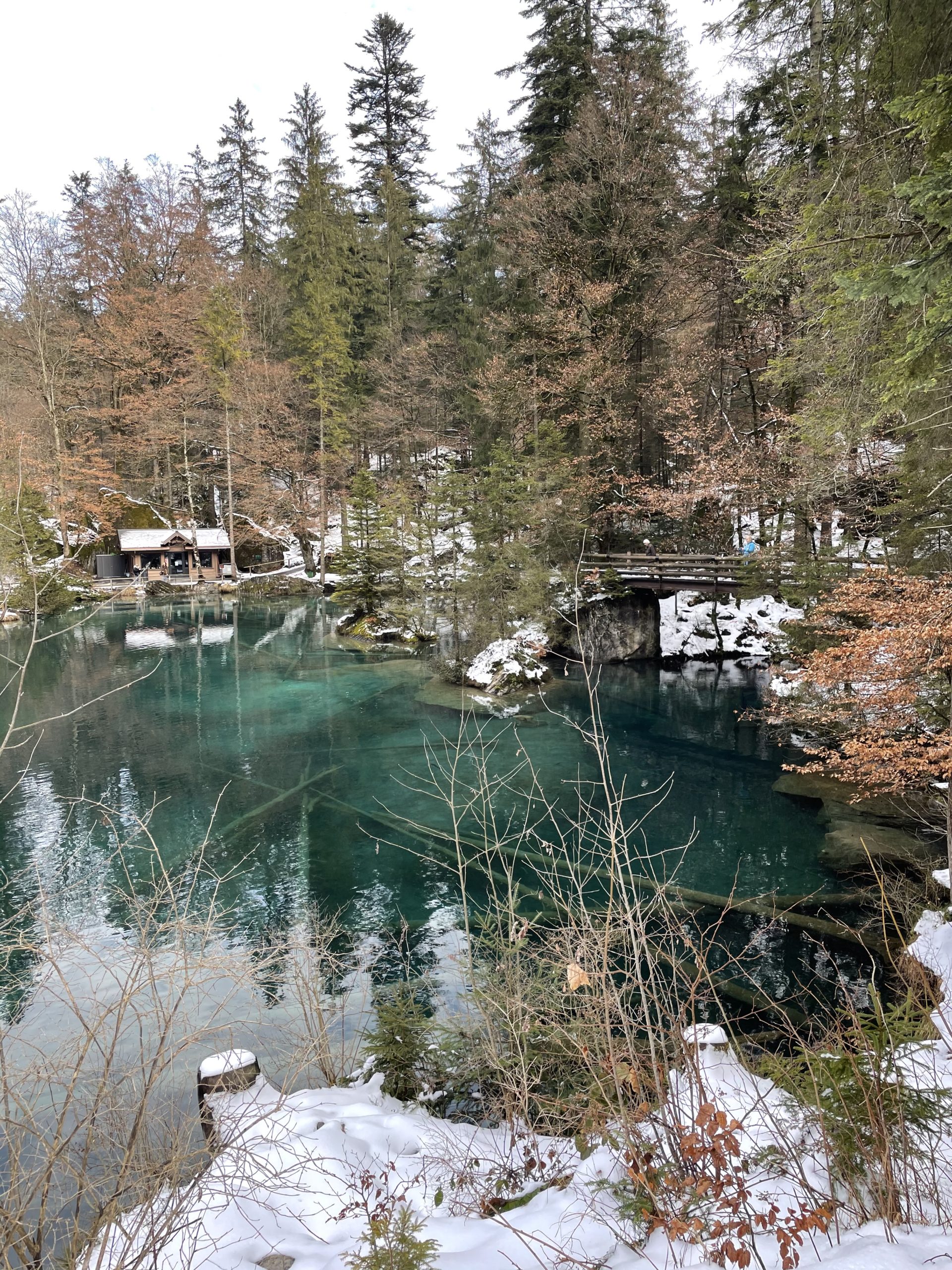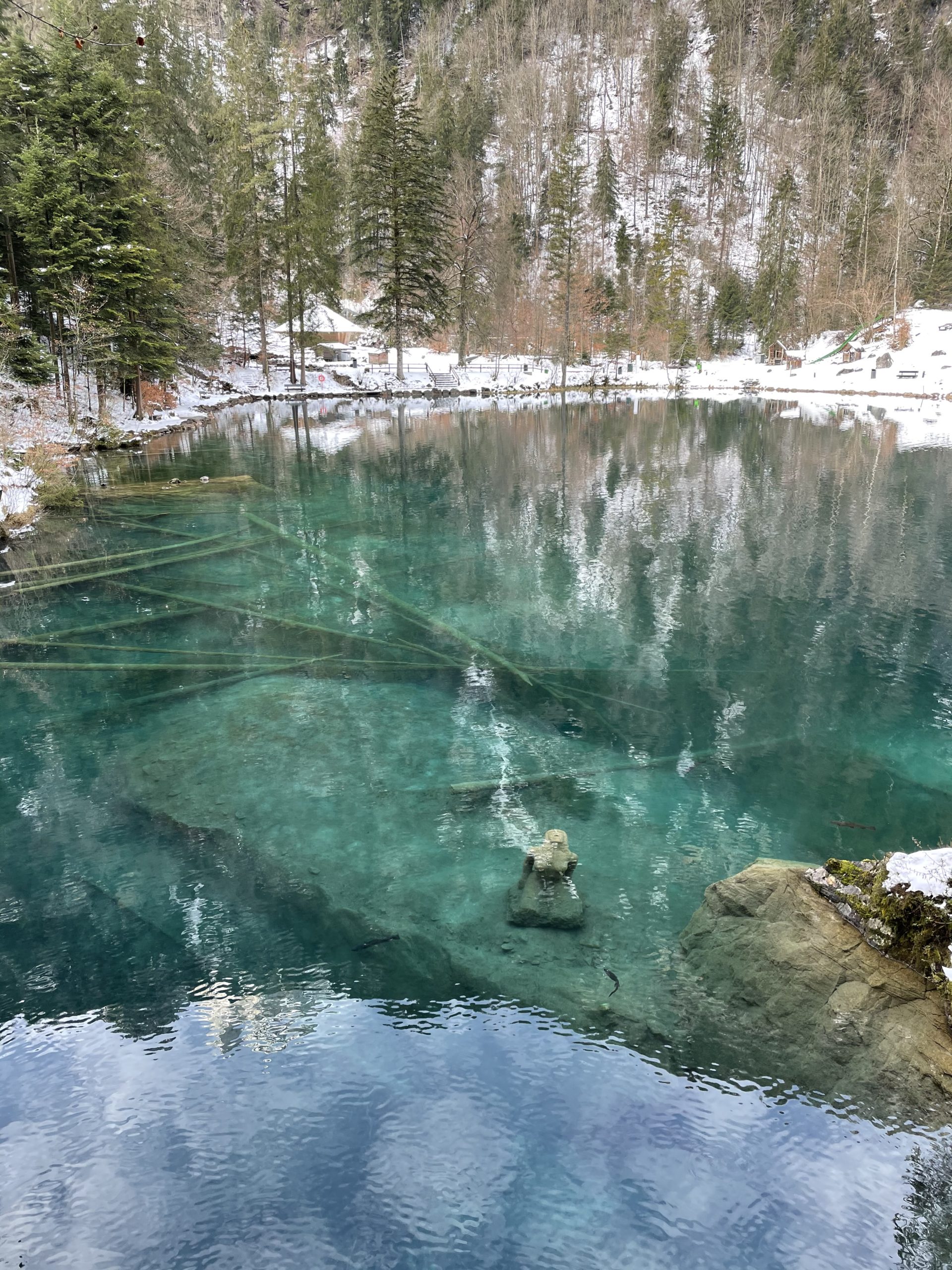 Often named the highest train station in Europe, Jungfraujoch is a unique experience. The cog railway will take you to more than 3400m. 
From up there, you will have a view on many moutains but also on the Aletsch Glacier, the longest glacier in Europe, which is 23km long. You will also have the chance to walk in an ice palace, it is really a cool experience.
Note: the train ride is really expensive… if you don't have a half-fare pass, the round-trip will cost you 160 CHF.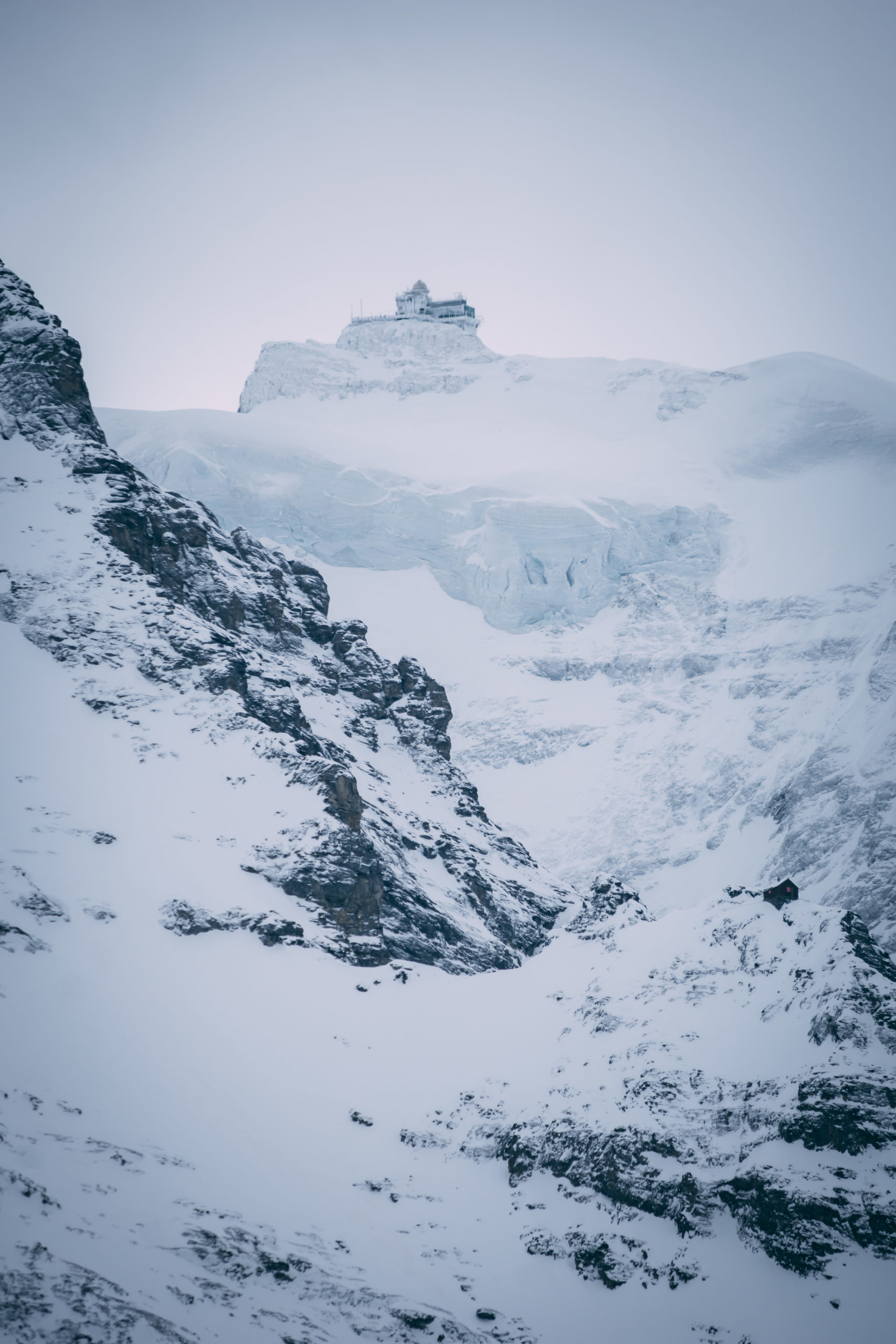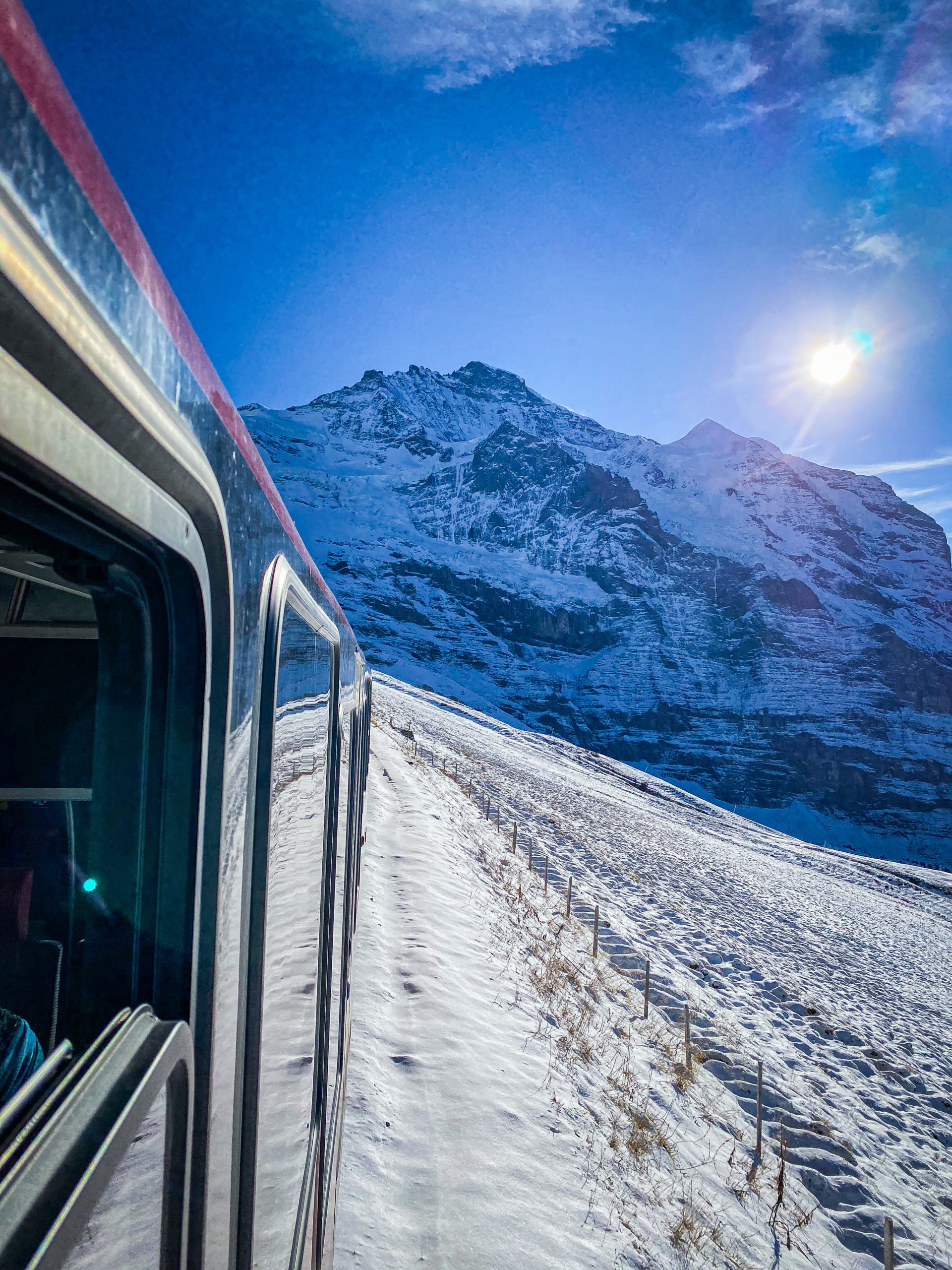 Now, there are also many cute villages to visit in the Bernese Oberland region, we list down here our favorite ones.
The village of Grindelwald will for sure amaze you. It is surrounded by massive mountains! With that in mind, you will not be surprised that it is the biggest ski resort of the Jungfrau region. So, if you plan on doing a ski trip, stop thinking and head to Grindelwald!
In Summer, you can do many hikes in the area of Grindelwald. We are still dreaming of visiting the lake called Bachalpsee, which offers beautiful views of the surrounding mountains. It is planned for this spring, so stay tuned!
Spiez is a city located on the shores of Lake Thun and surrounded by mountains. We found this city very cute to walk in as it has everything we love. 
There is a castle that is located right next to the lake, but also many vineyards. As we were there in Winter, the vines were not at their most beautiful period, but in Summer, it must be amazing!
Adelboden is another famous ski / Winter resort in the Bernese Oberland.
We went there as the resort has an amazing sledding park. Just like the ski slopes, you will find blue, red and even black slopes. Don't be like us and don't get too overconfident… After one red slope, we went straight to the black slope and it was so difficult that we fell many time ahah.
Bonus: at the top of the Tschenten Alp cable car, there is a giant swing! It is a great spot to take cool shots!
Thun is often considered as the entrance to th Bernese Oberland. It is located at the lower-end of the Lake of Thun.
The Old Town is really beautiful and a great place to wander and enjoy the historic city, with its beautiful castle.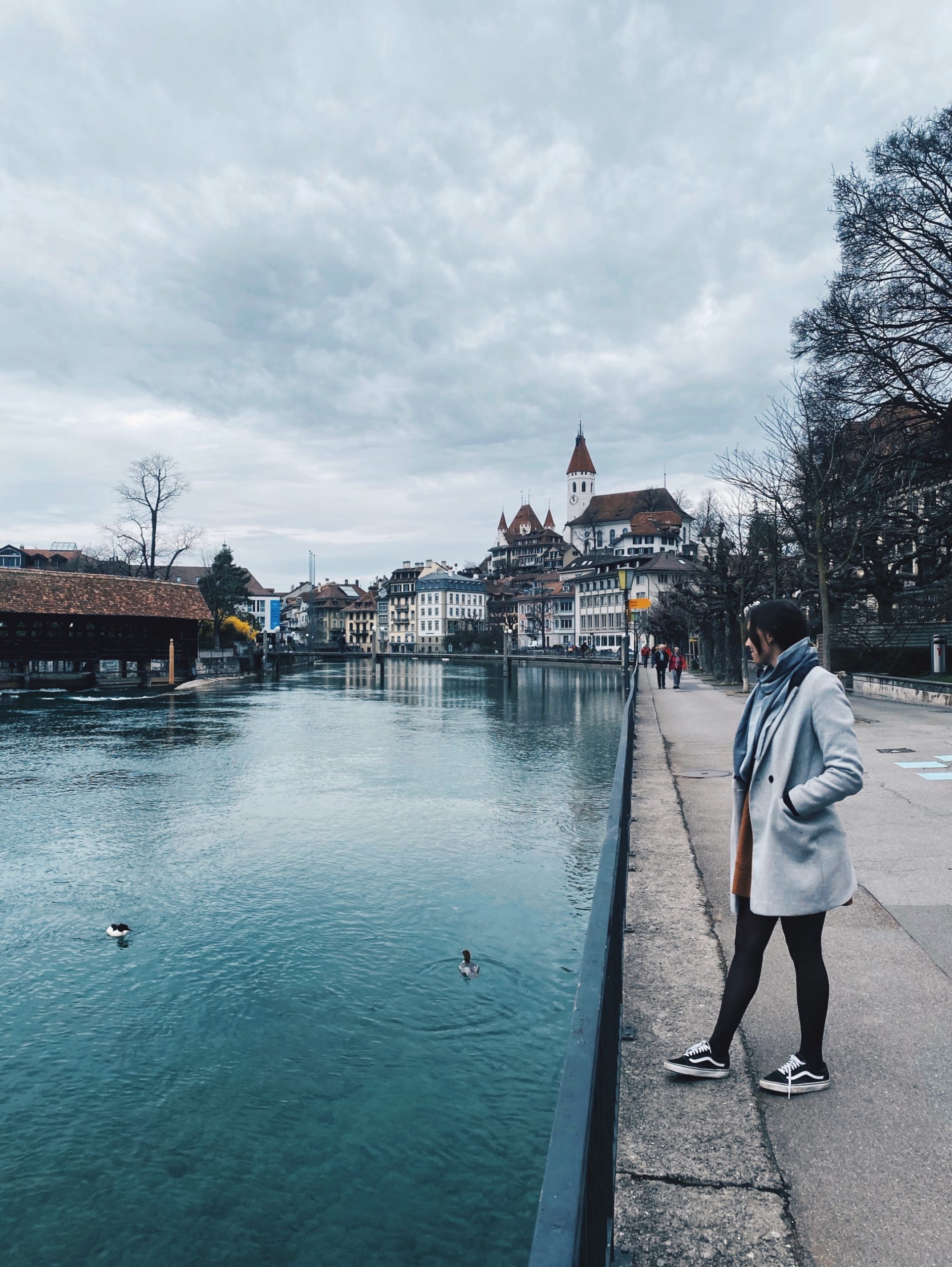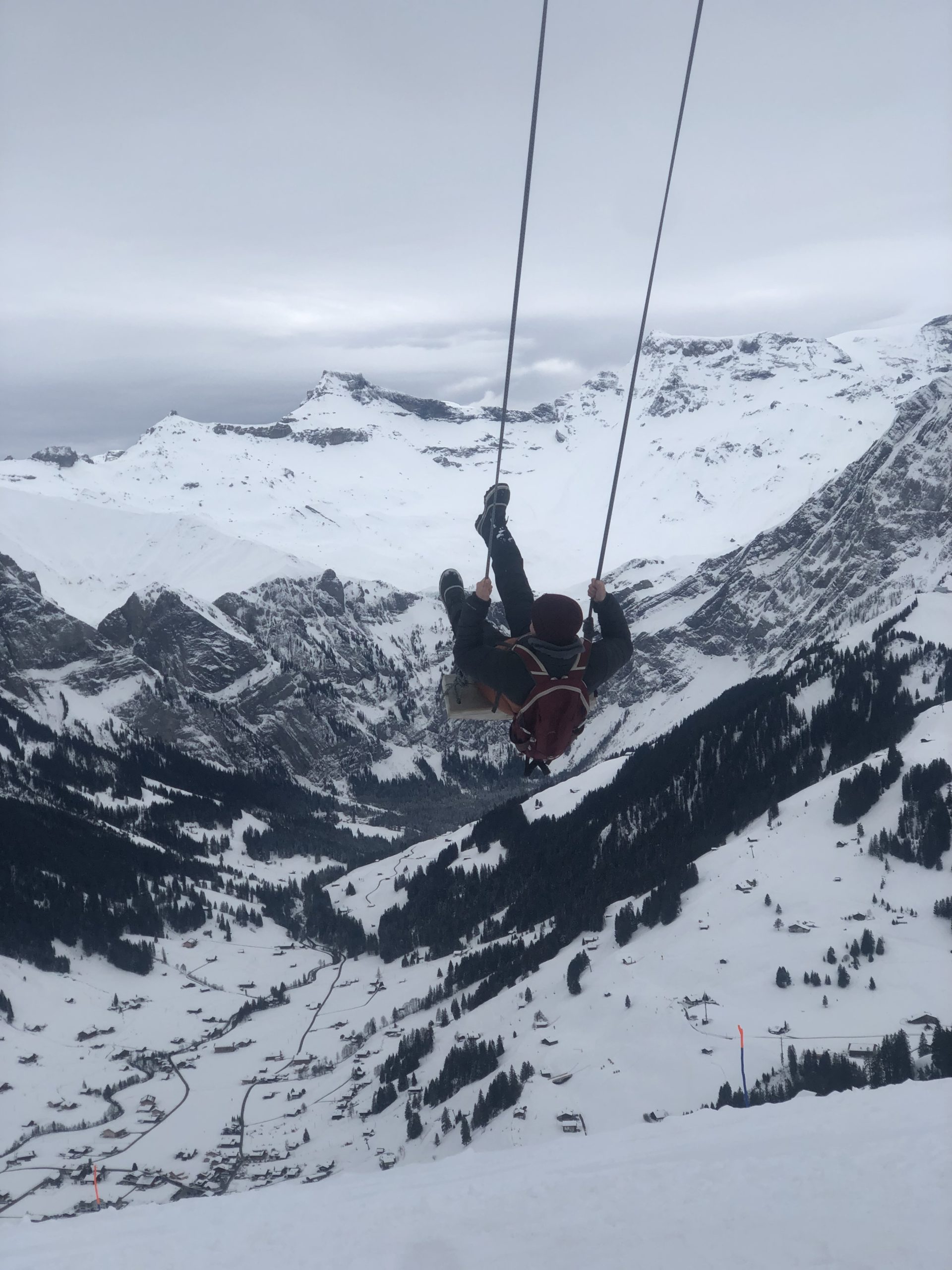 These are all our favorite places in the Bernese Oberland but we believe that we still have a lot to discover in this region! Let us know in the comments if you have any other suggestions 🙂
We hope you will enjoy your trip to the Bernese Oberland!
Marie & Karim
(If you liked this article or have any questions, please comment below! And make sure to follow our adventures on Instagram @InspiringExplorers
Save this on Pinterest to refer back to!