Going on a trip is always exciting and a perfect moment of happiness. Road trips offer you freedom and are always a great experience. BUT planning a road trip can be difficult and time-consuming. We have been road tripping in 15 countries in 4 continents, so believe us, we have planned many road trips but we have also made many mistakes while packing. It is never great to have to stop on the road and go buy some stuffs because we forgot to pack them or because something is broken…
To help you, we have created this packing list of essentials to take on a road trip. 
As you will spend many hours in your car, you will need to take care of it, to be sure that you have all the administrative documents and that you can manage most of the issues that can occur!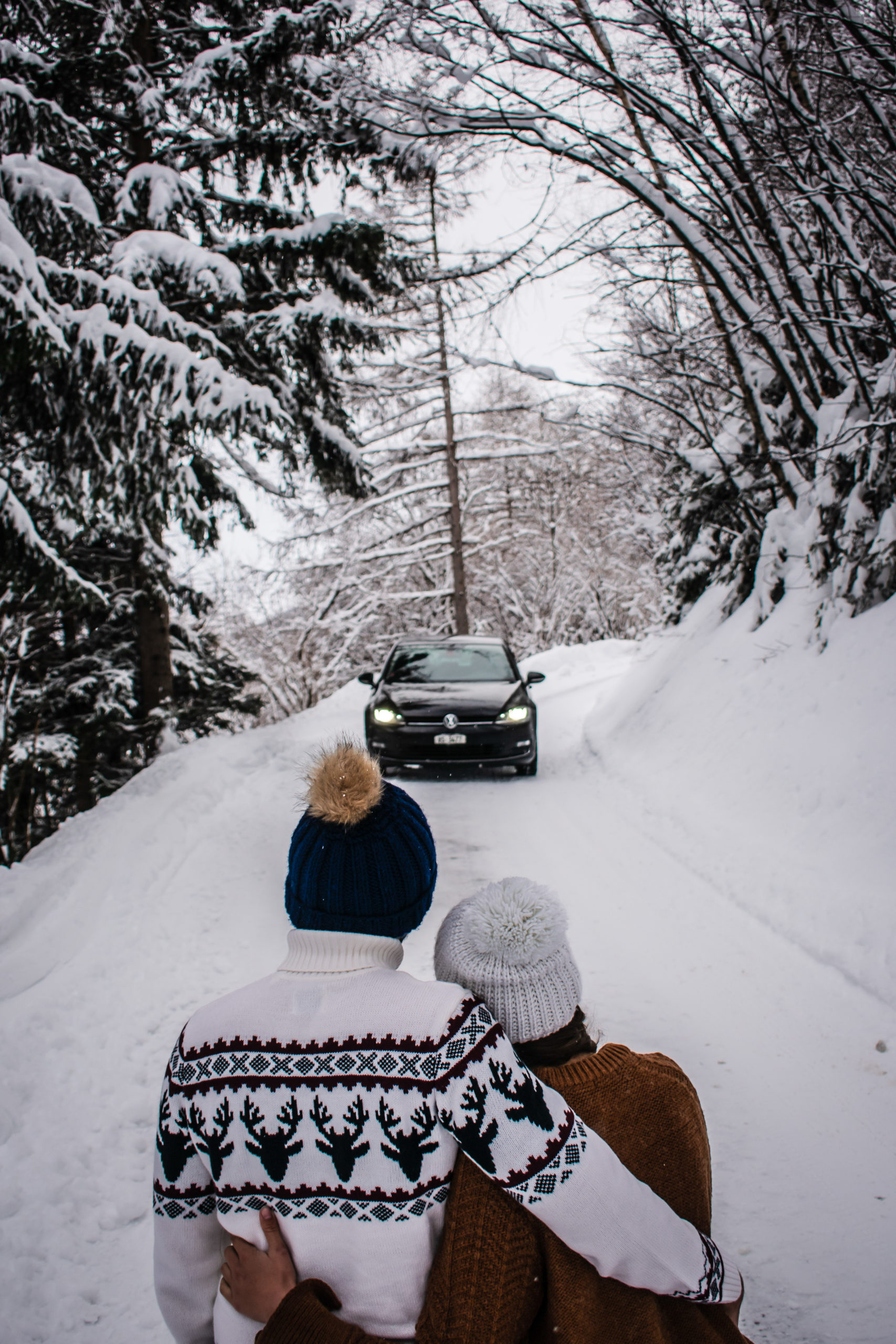 Driver's License
Car Registration and Insurance Information
Car Manual
Extra Car Key: in a different spot as the main key…
Spare Tire and tools to change a flat
If you plan to go on a long road trip, make sure to have your car checked! You don't want to be running out of oil or to have a light down.
Also, don't forget to change to winter tires if you plan on travelling in Winter and on snow. Also, tire chains can be a must depending on your destinations!
The products that we recommend in the basic must-haves are, in our opinion, mandatory regardless of the destination or the kind of trip you will do.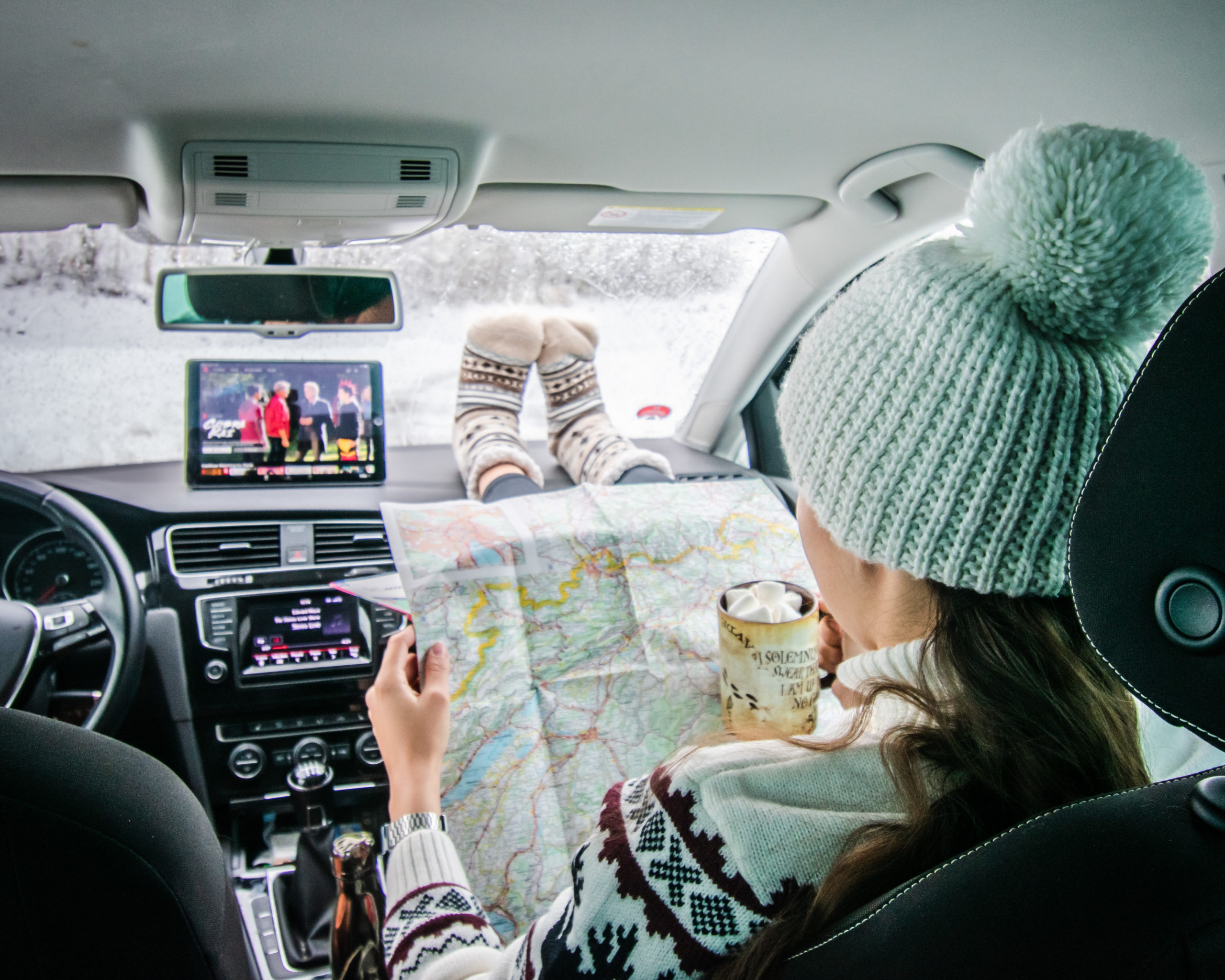 Paper map (you never know when your GPS is going to let you down…and it happens!)
Portable charger: We love our Anker charger, it's very powerful and can charge basically everything
Garbage Bag: no one wants to spend time in a messy car
Reusable bottles: always think about the environment even when road tripping! And personally, we love our Chilly's bottles, they keep water cold and hot beverages warm for sooooo long and they are so stylish!
Hand Sanitizer
Tissues
Umbrella
Swiss Army Knife: you don't know it yet, but you will need it, for sure!
Bug Spray
Don't forget to take with you paper money and coins! Coins will be so useful for parking meters and a little bit of cash can save you if the credit card reader is broken…
Must-Haves to make you feel comfy
There is nothing worst than spending long hours in a car and having nothing to make you feel comfortable and happy! The items in this list are not mandatory but we highly, highly, HIGHLY recommend them!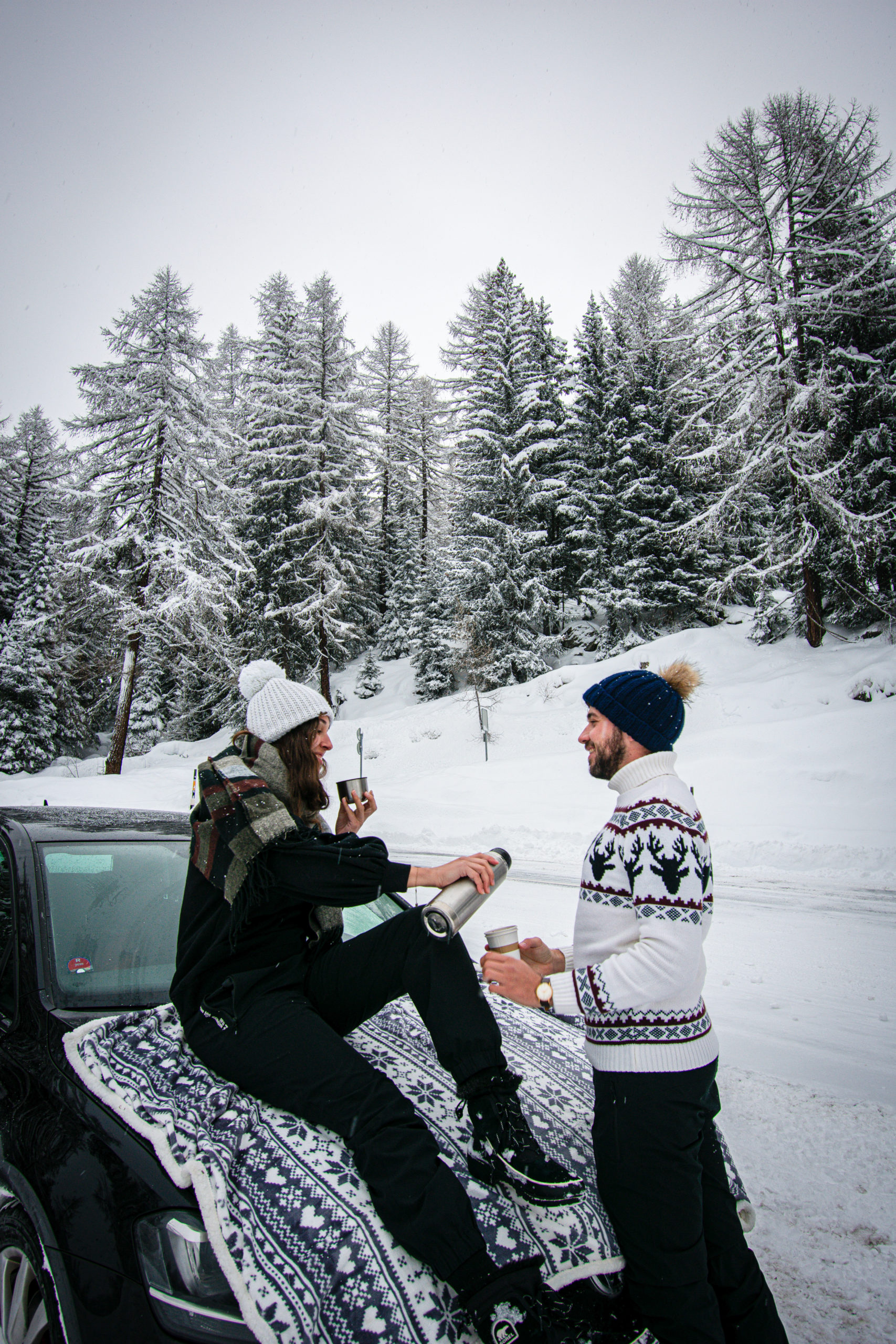 A great playlist: either a playlist of music you love or music to organize a blind test, it will get you entertained and make the trip memorable!
Picnic blanket: you will be spending a lot of time on the road, the least you can do is getting comfy while eating!
Sunglasses: they can be stylish but make sure to have a pair in your car, it's horrible to drive with the sun burning your eyes!
Painkiller
Chewing gum
Personal Items Packing List
The list is different for everyone and for every trips. So just be sure to check that you have packed everything that you use on a daily basis and you should be ready to go!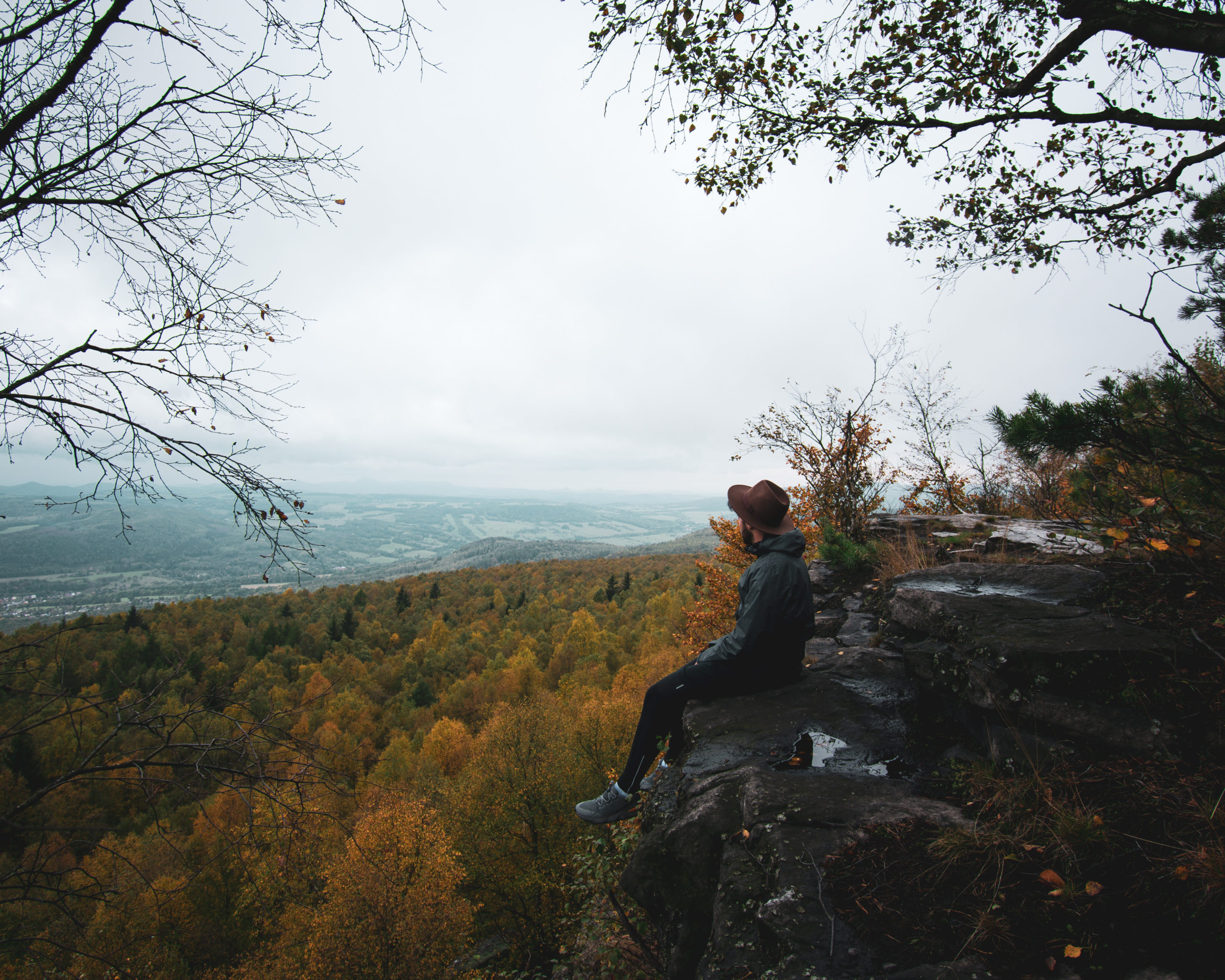 Day backpack for all your day trips
Hiking shoes
Walking sticks
Hat
Rain coat and waterproof pants
Cutlery
Toiletries
Toothbrush & Toothpaste
Sunscreen
Camera Gear to Pack on a Road Trip
When you go on a trip, you are going to create memories, so be sure to pack the perfect camera gear with you. What a shame it would be if you come back and don't have photos or videos of you trips to remember it and to share it with your friends?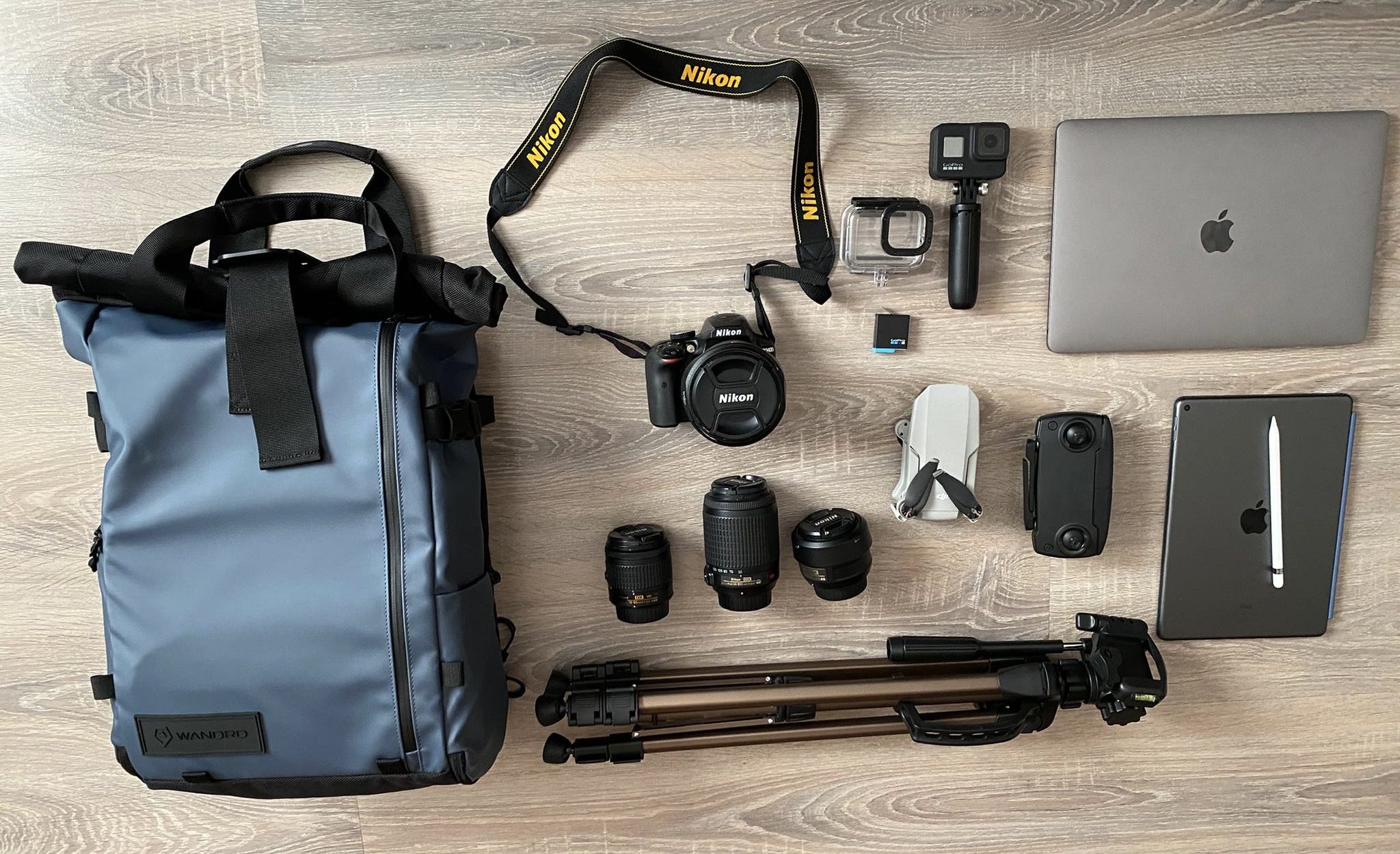 Your favorite camera: we personally have an entry-level Nikon D3400 that has never disappointed us!
A tripod
A drone: we have the DJI Mavic Mini but we would advise you to go for the DJI Mavic Air 2 as it feature a follow me option and sensors to avoid obstacles!
An action cam: don't hesitate and go for the lastest GoPro!
Trust us, we have experienced it many times, going on a road trip while being hangry is never a good idea… 
So, don't forget to bring food that you like and enjoy it when making a break in some scenic landscapes, the food will taste even better!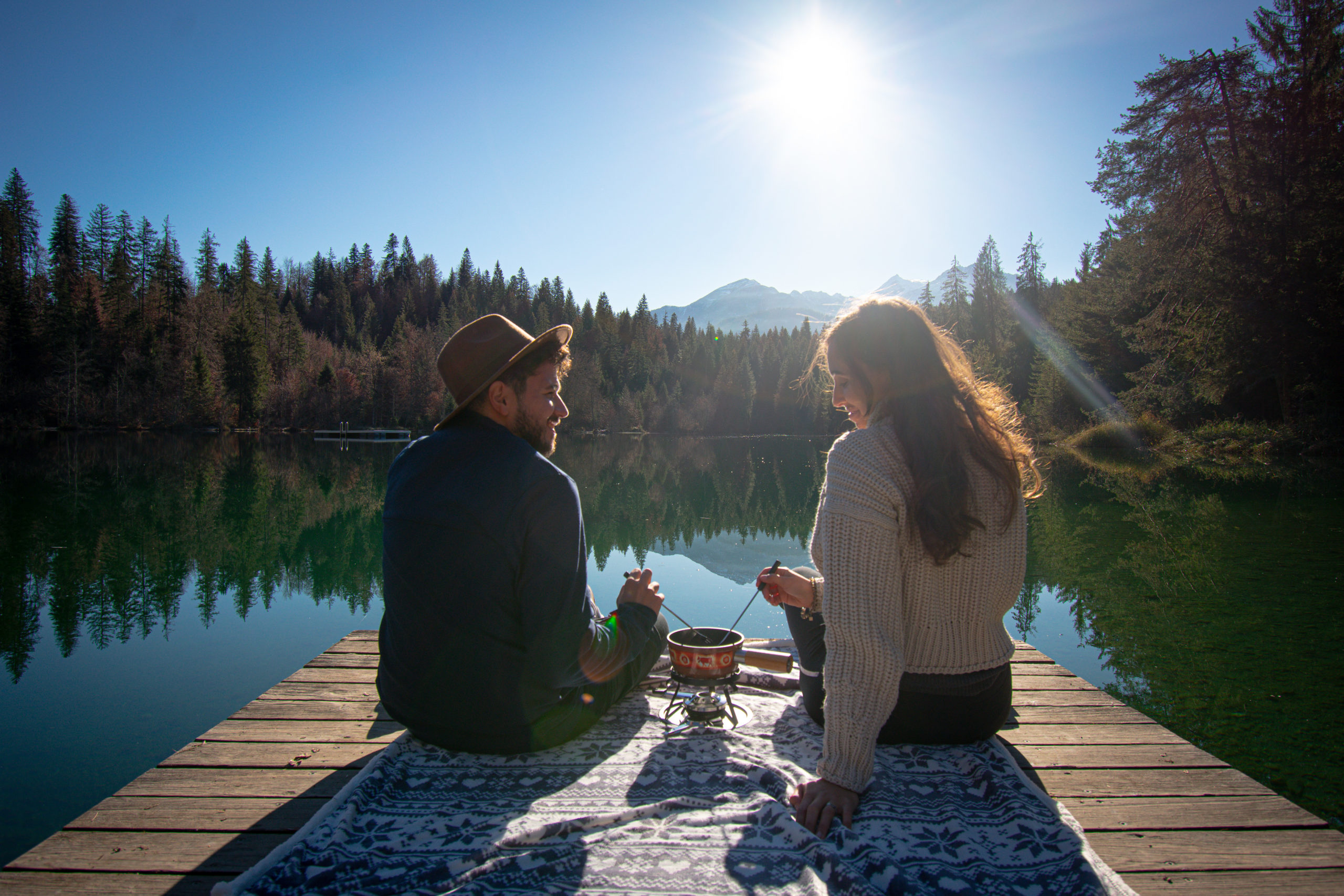 Granola bars
Energy bars
Chips / Popcorn
Dried Fruits
Nuts
Hard-Boiled Eggs
Bread
Cheese
etc.
With this Packing List Essential, you are ready to hit the road! You can also download our Road Trip Checklist HERE.
If we have missed something, feel free to tell us in the comments section below 🙂 
We hope you will enjoy your next road trips as much as we do! 
Marie & Karim
(If you liked this article or have any questions, please comment below! And make sure to follow our adventures on Instagram @InspiringExplorers