Are you looking for your next city trip in Europe, what about Oslo? You want to visit a great town with loads of history, art and culture? Ever wondered what the most sustainable city in Europe looks like?
We share with you our 48 hours in Oslo itinerary. Oslo is a great city to be discovered by foot, by bike or by public transportations. We mainly walked the first day and the second day we used the bus as we went further out, but we'll tell you everything below.
Day 1
We started our day at Aker Brygge, walking along the water and having a first stop at Oslo City Hall, it's an impressive building that you can't miss.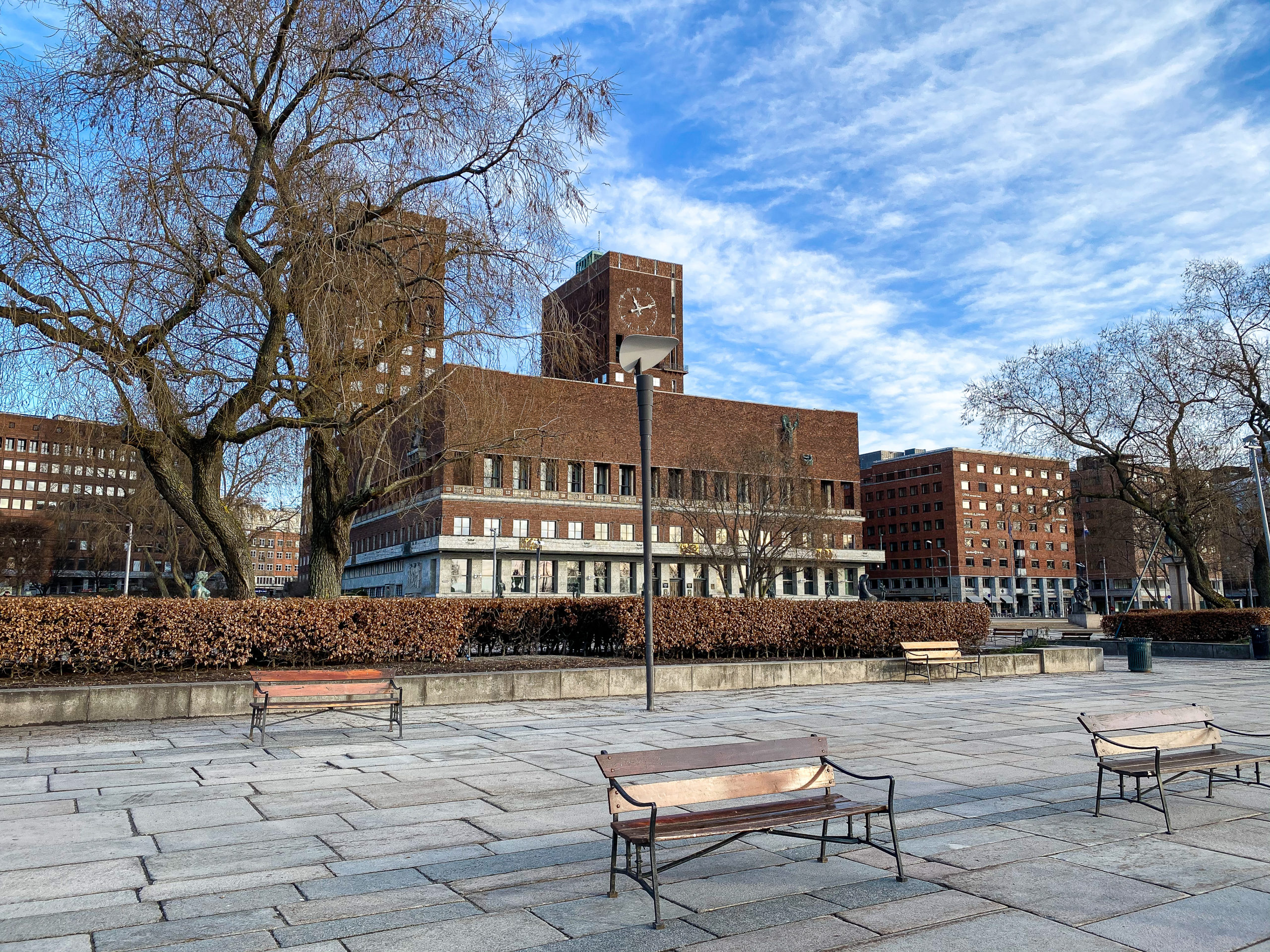 We then kept walking towards Akershus Festning, an old fortress above the water edge. You can walk around it, give it more or less time depending on your interest about the museums there. Don't forget to enjoy the view, it's quite nice up there.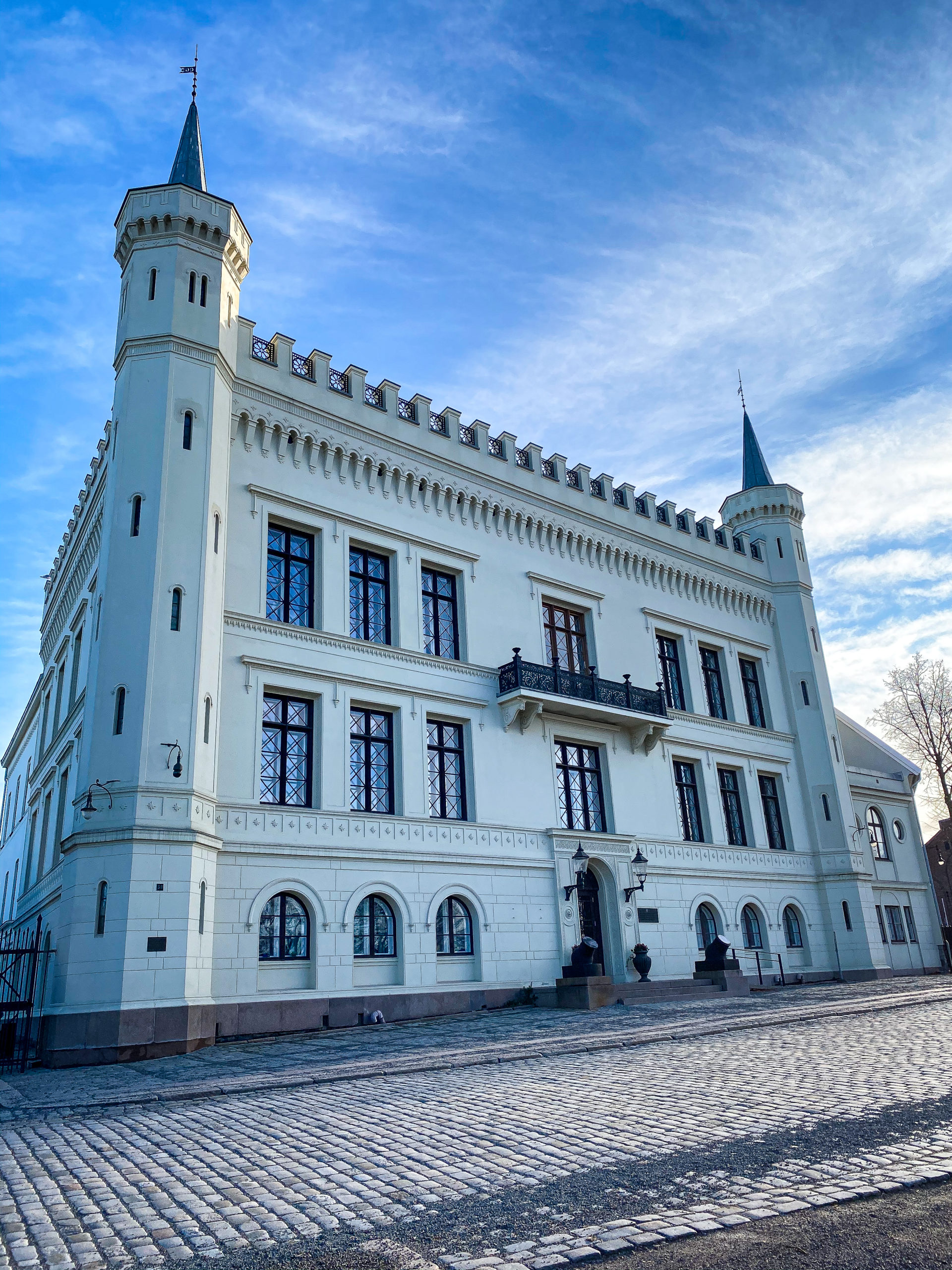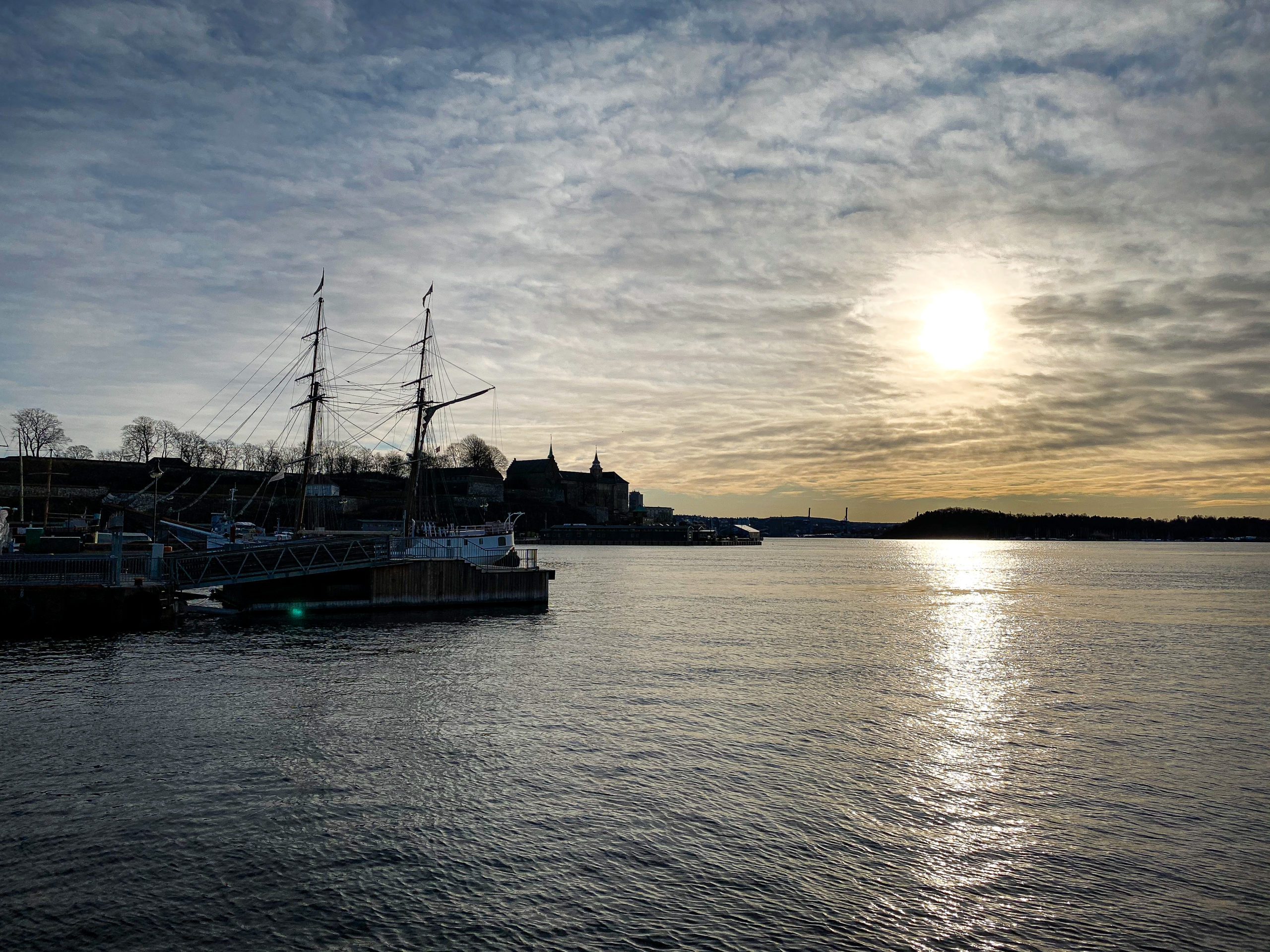 Then we moved towards Oslo Opera House (Operahuset Oslo). It's impossible to miss it, it's standing right next to the water and it's pretty big. You can walk on top of it and enjoy the view like we did (or go on and see a show but try to book in advance)!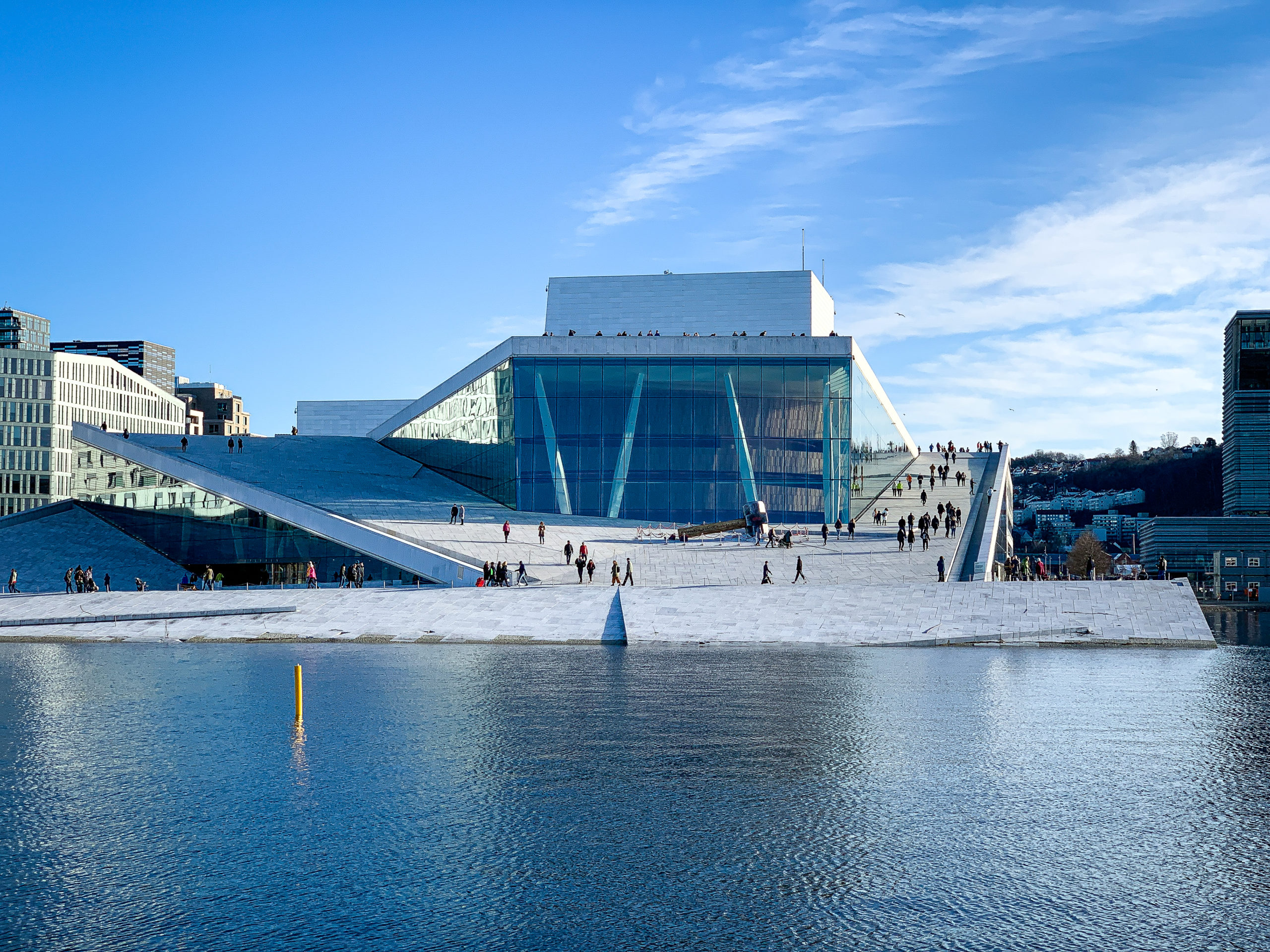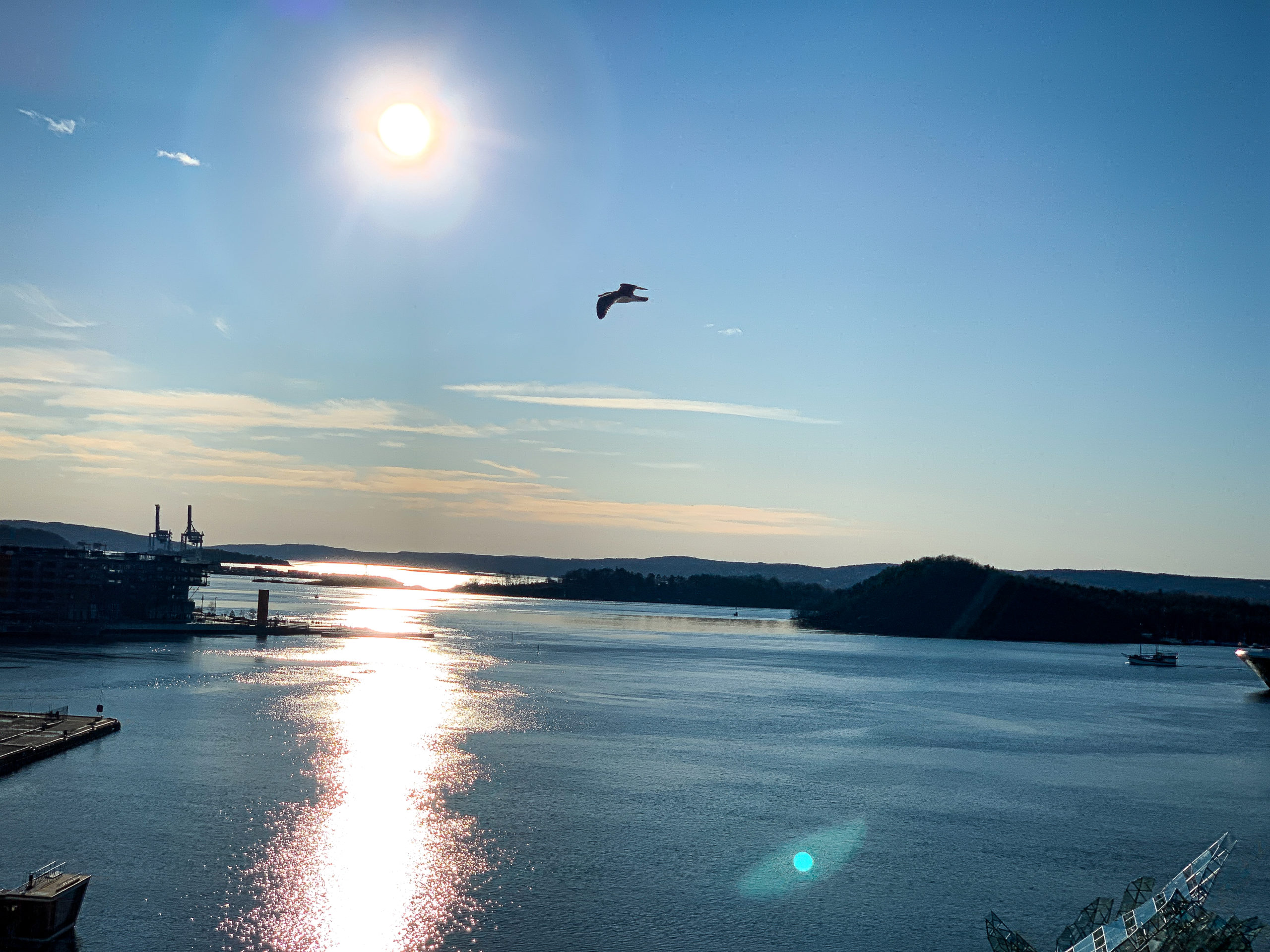 Special tip: right next to the Opera is Oslo Central Station, if you need to exchange currencies, go there to Forex Bank. They have the best rates you can find.
Now you can go to Munch Museum or to the National Museum (or both). Nonetheless, be careful, the National Museum is closed until 2021. Thus, we only were able to visit Munch Museum, which is great if you like impressionism art. Unfortunately they were not exposing The Scream at the moment so I guess we'll have to come back!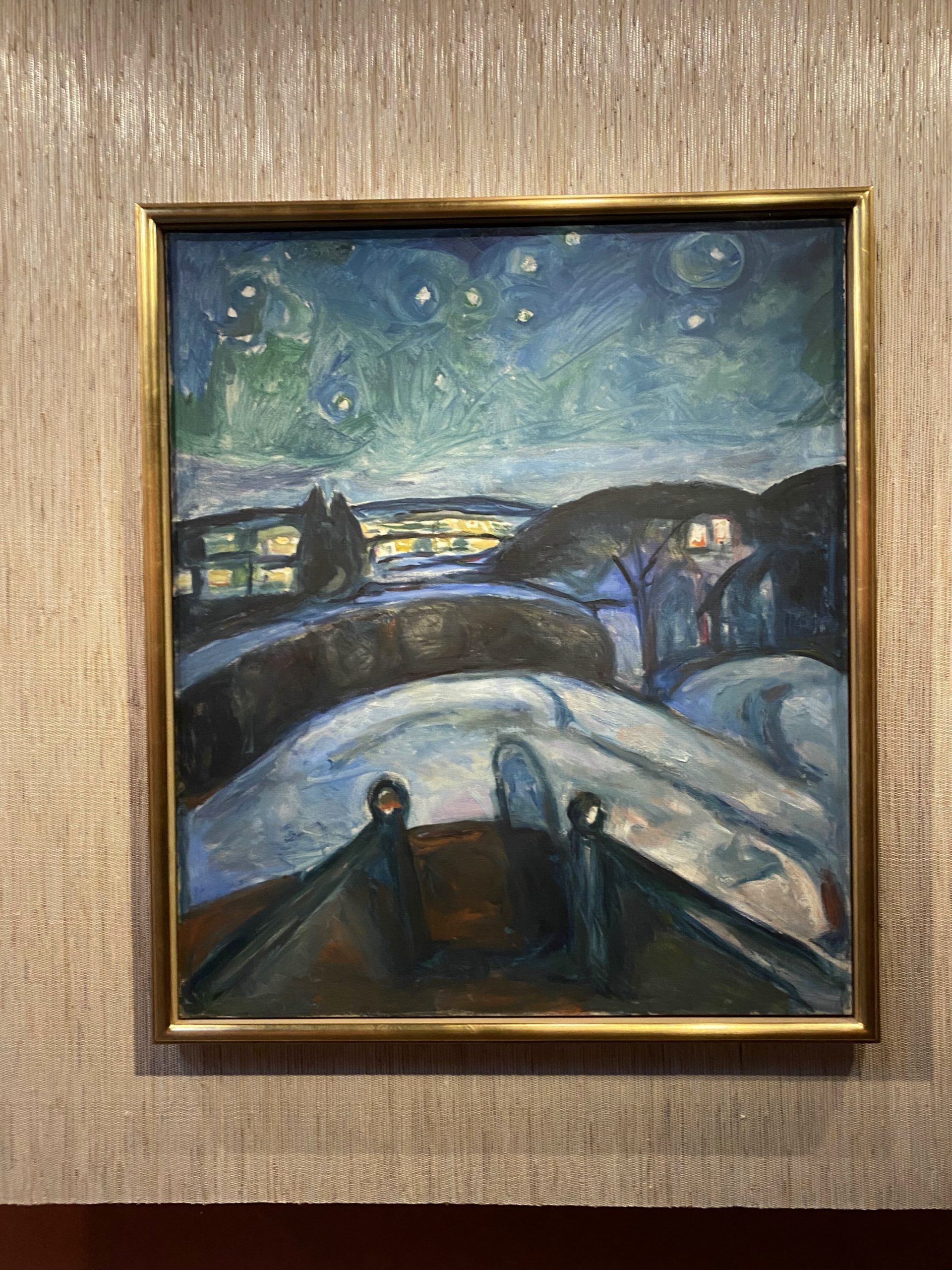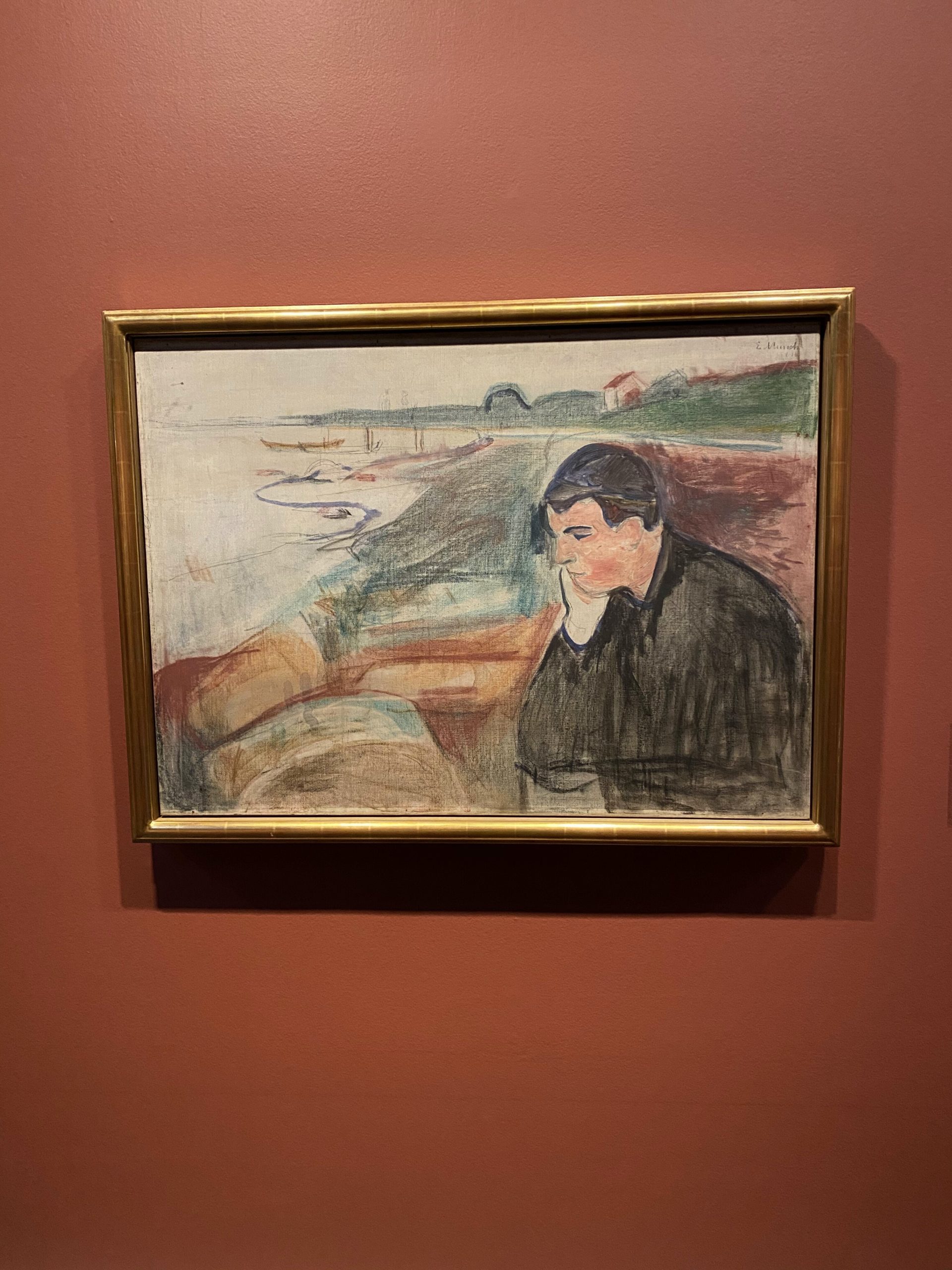 We walked (or you could take a bus if you start to feel tired) up to Grünerløkka. It's the hipster, kind of trendy, area of Oslo, it has some real nice coffee places. We chilled there a little while and then headed back to our hotel, Scandic Solli, by bus.
Public transportations are a great way to see the city in an unexpensive way (1 single ticket is around 35 NOK). Our hotel was situated very close to Aker Brygge, which is a nice area to have dinner by the sea.
Day 2
We try to wake up quite early because we are heading to Oslo Ski Jump Tower in Holmenkollbaken. The easiest way to go there is to take the metro as taxi are very expensive in Oslo. It takes about 30 minutes from the city center and a short walk. Once you arrive you have to get tickets for the Ski museum and it gives you access to the elevator that goes up to the top of the tower.
The view from there is breathtaking, you get to see the whole city, the sea, and obviously the ski jump. And then you realize that people who practice ski jump are so crazy!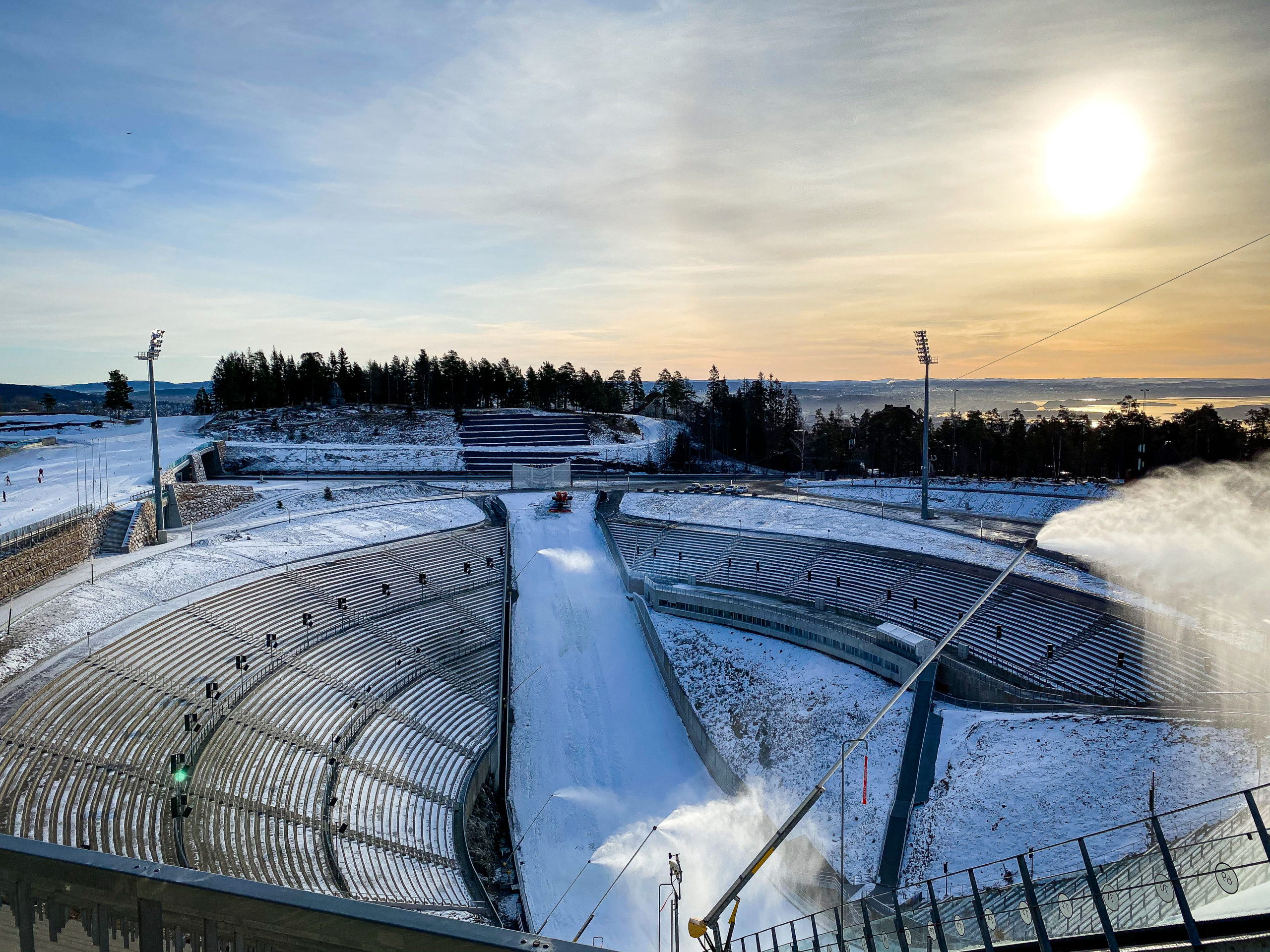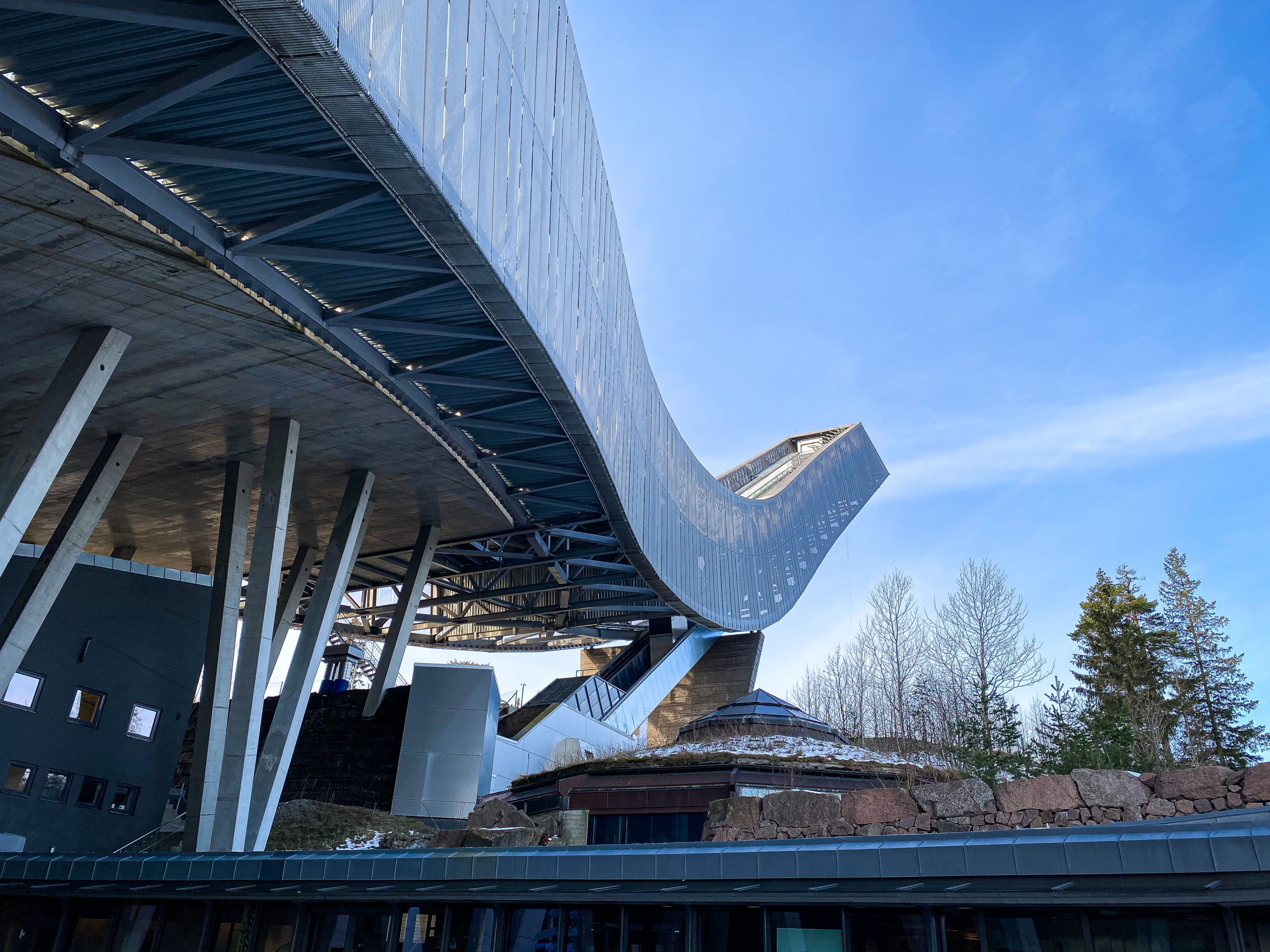 Furthermore, there is a small exhibition on sustainability and climate change at the end of the museum, which is quite interesting. Climate change is real and the first countries to be really impacted are the ones far north or far south, it's always good to have a reminder of that. And of course, congratulations to Oslo and its politicians for making it the most sustainable city of Europe.
We then headed back down to the city towards Vigelandsparken and its massive statues. You should just plan some time to walk around this huge, beautiful park, enjoy the atmosphere, you feel like you're out of the city while you're just in the middle of it. Awesome!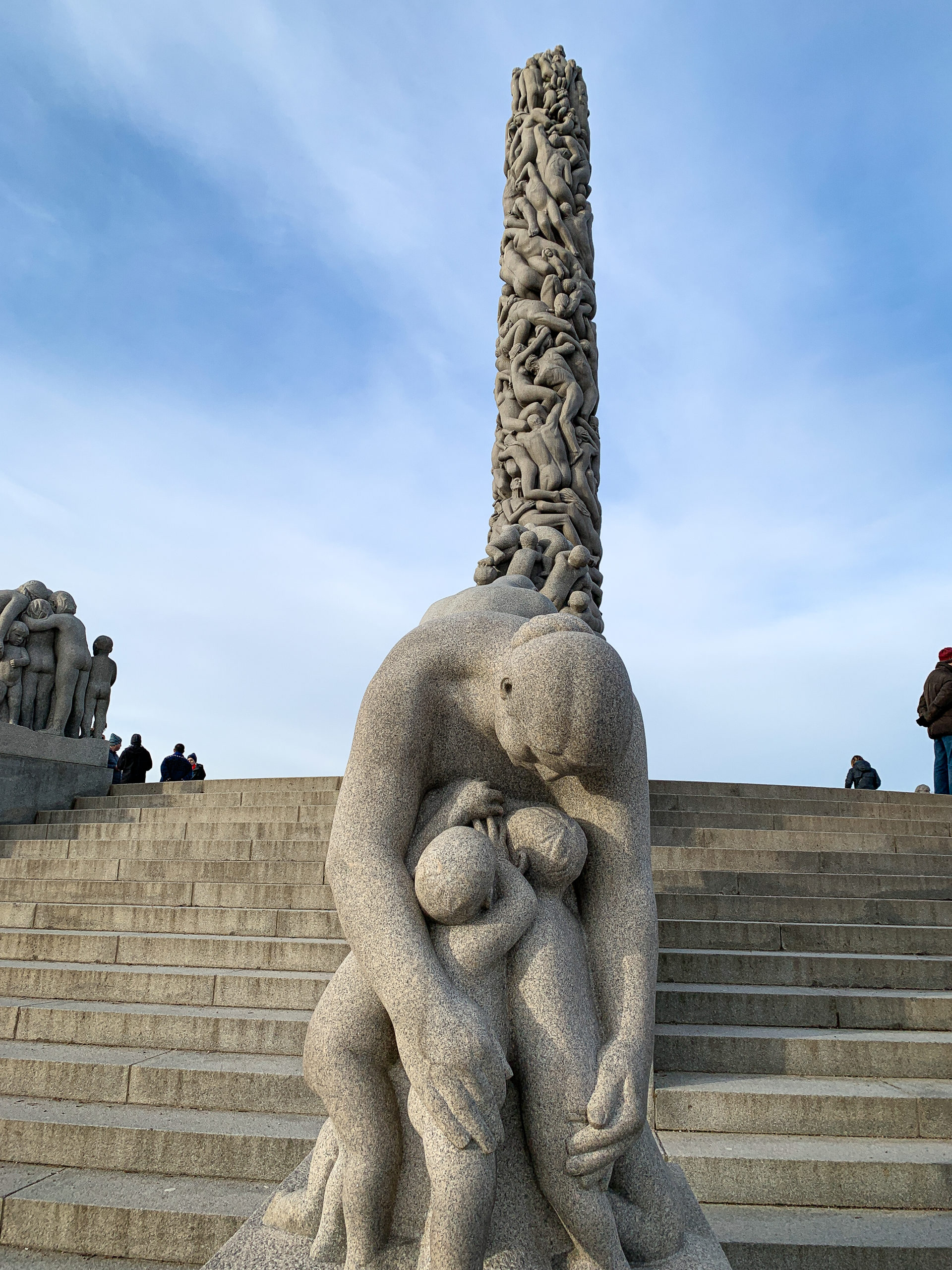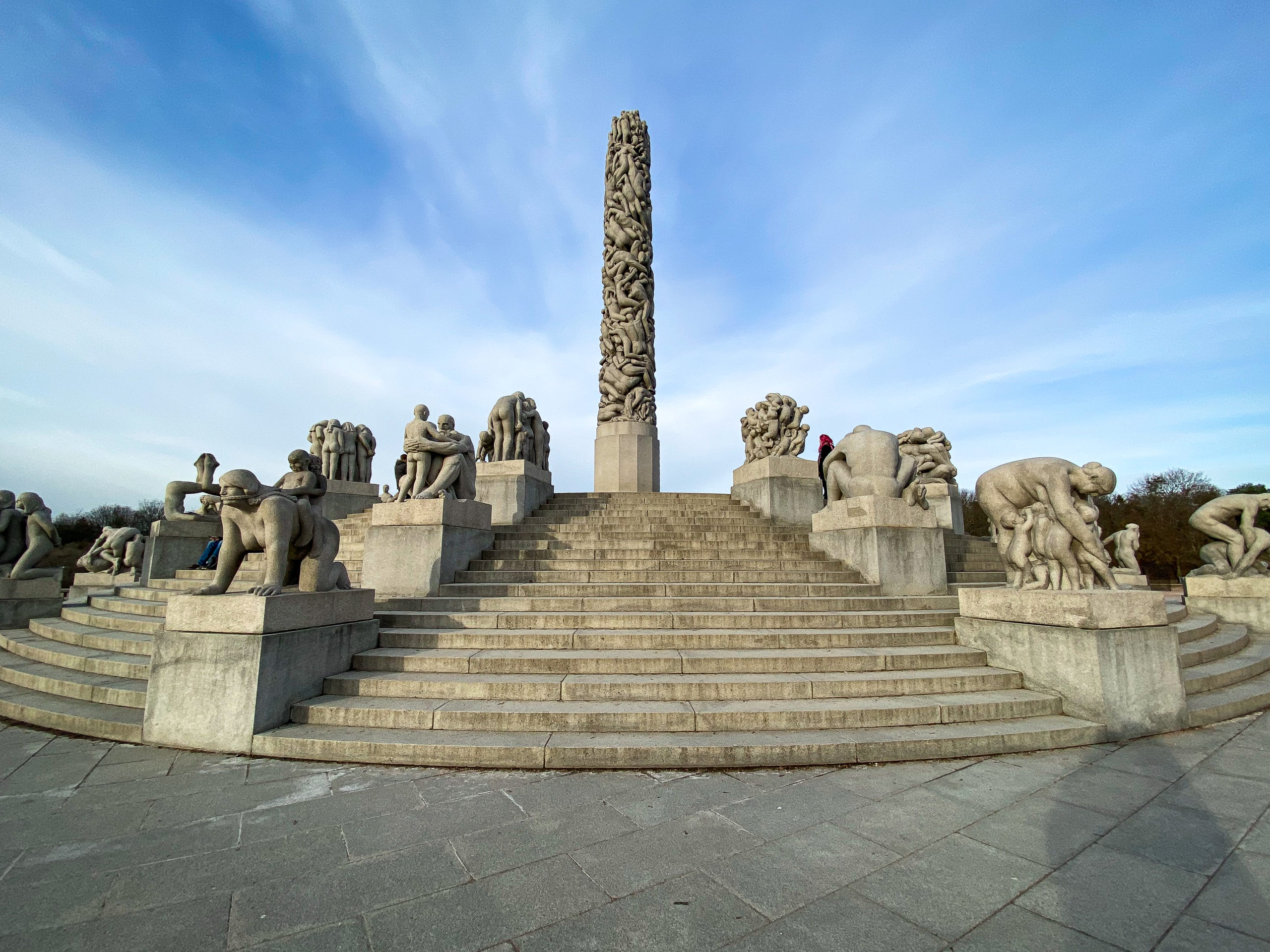 After that great walk, we took a bus towards the Viking Museum. It's a museum that can be visited quite quickly, don't expect to spend much time there. It is impressive tho to see the old Viking boats and all the objects they manage to find and restaure, it's worth seeing.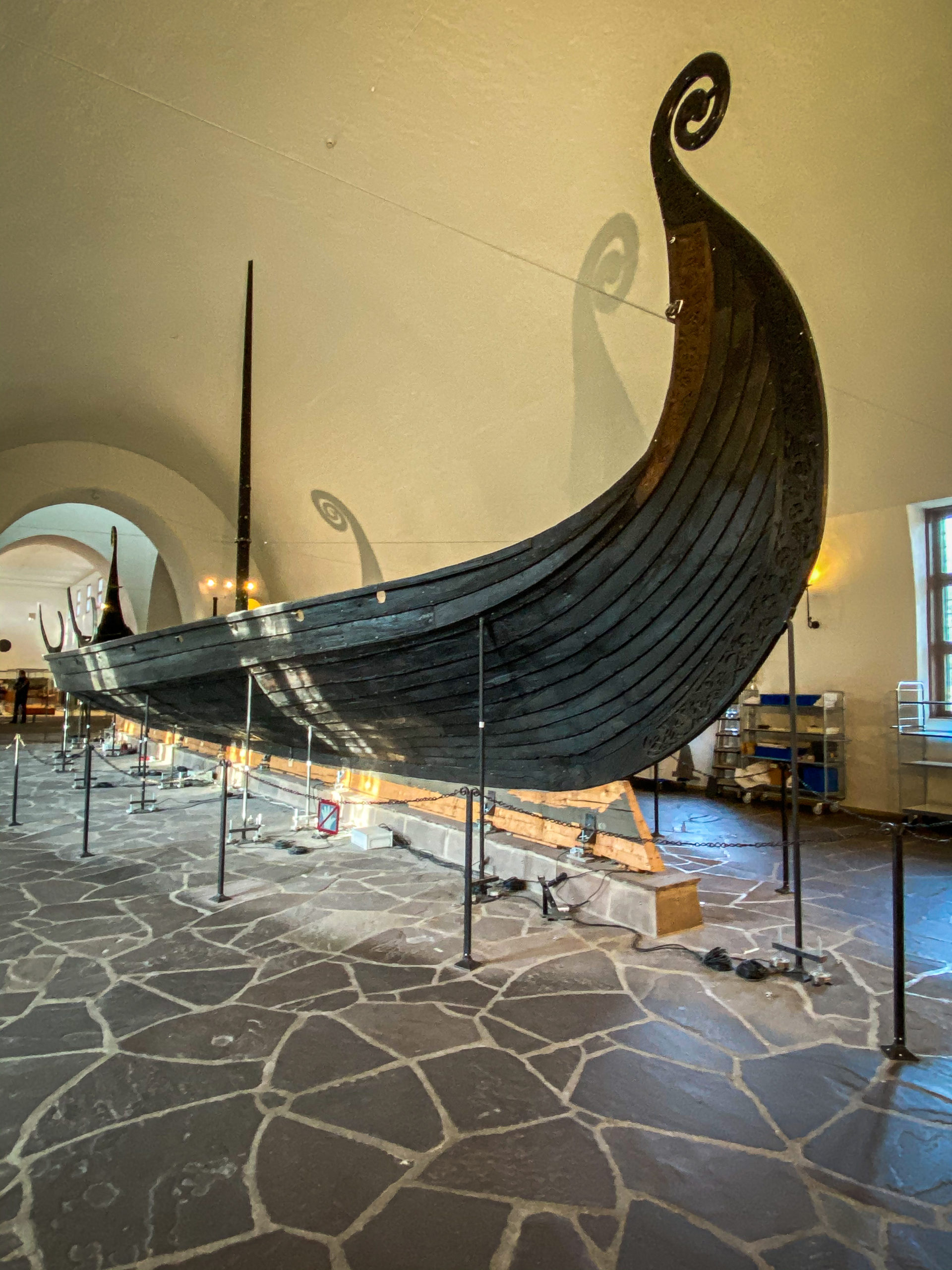 Our thoughts on Oslo
We didn't have much time there, exactly 48 hours, but it's more than enough to get a first glimpse of what Oslo is like. It's a great city to visit for a week-end! There are a lot more museums than the ones we did, a bunch of great restaurants and cafés and it's so easy to get around the city.
Oslo is one of the most expensive cities in Europe, so plan your budget accordingly (it's not the easiest city to visit on a budget).
We stayed at Scandic Solli, which is a great Scandinavian hotel chain and they do have an eco-label!
Finally, if you think Norway has more to offer than only Oslo and you're right, don't hesitate to check out our article about spending 1 week in Tromsø.
We hope you will enjoy your trip to Oslo!
Marie & Karim
(If you liked this article or have any questions, please comment below! And make sure to follow our adventures on Instagram @InspiringExplorers
Save this on Pinterest to refer back to!