If you have been following our adventures on Instagram, you have noticed that since September 2020 we are living in Prague (and if you haven't, you should go follow us there ahah!). We have been surprised by all Prague has to offer. It is an absolutely gorgeous place, with a wonderful architecture, a castle, many churches but you can also find many parks in the city!
If you are from Europe, Prague is located ca. 2 hours away from almost any big European capital, so it's the perfect place to go on a city trip. However, we advise you to stay longer if you can, at least 4-5 days if you want to go to further places than just Prague. If you follow us on our adventures, you must know by the time, that we love to find hidden gems. We have discovered so many of these in Prague that we want to share them with you!
There are only too many beautiful places to visit in Prague, let us show you our favorite ones!
When to go?
Anytime is a good time to visit Prague! Honestly, it totally depends on you, as it is quite crowded in the Summer, but the weather is more pleasant. Winters can be quite cold, but you will get a totally different perspective on the city if it's snowing for example.
Now, let's dive into the best places to visit!
1. Old Town
In our opinion, the Old Town should be the starting point of your trip in Prague. It will give you the best preview of all this city has to offer: an amazing architecture, cute little streets and a bustling atmosphere. The only downside is that the Old Town is almost always very crowded…
In the Old Town, you will have the chance to see the Astronomical Clock, which is the oldest one to be still working! The Old Town Square will make you feel like in a fairytale, especially with the two huge towers, remembering us of a scary movie ahah!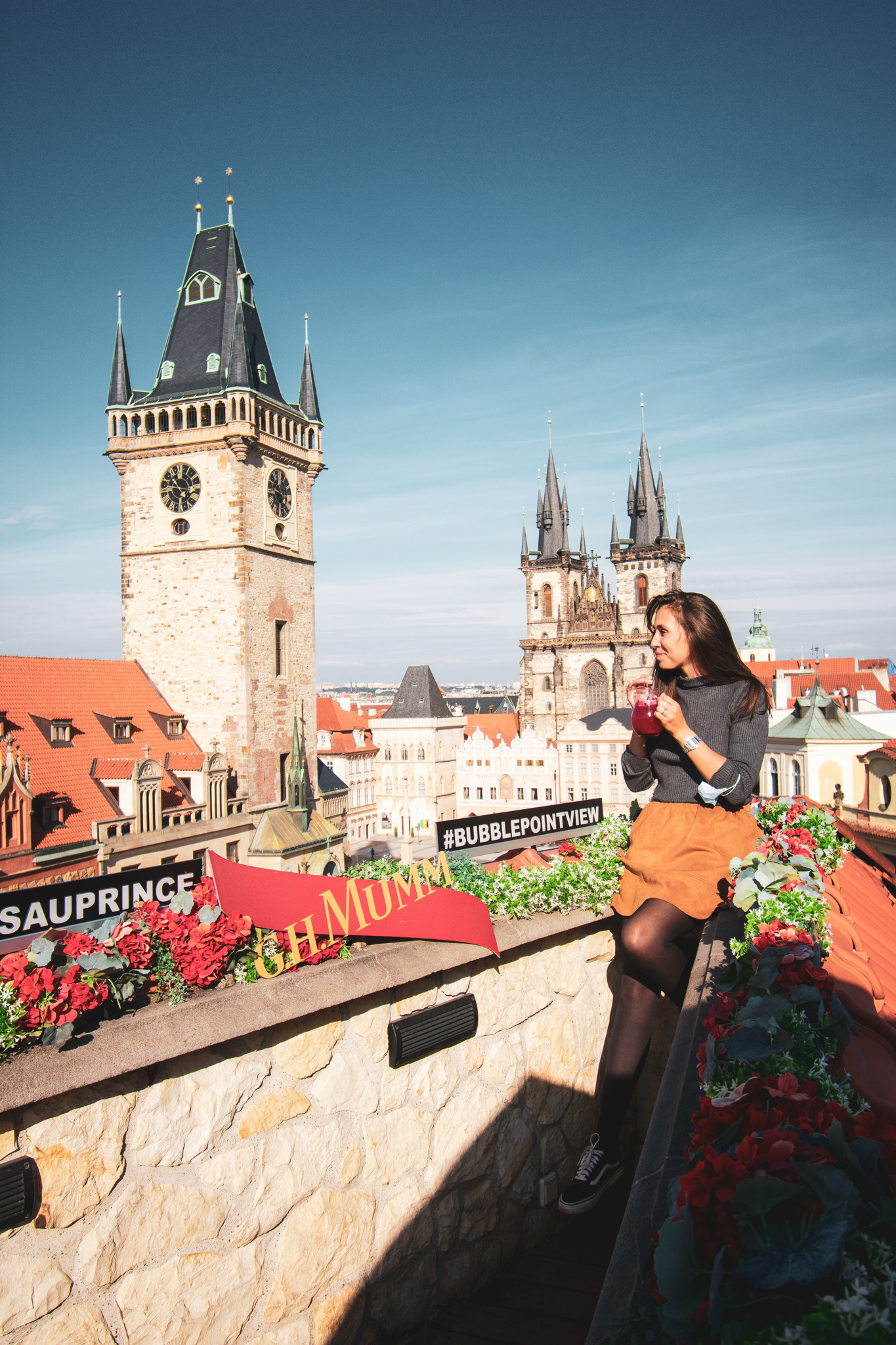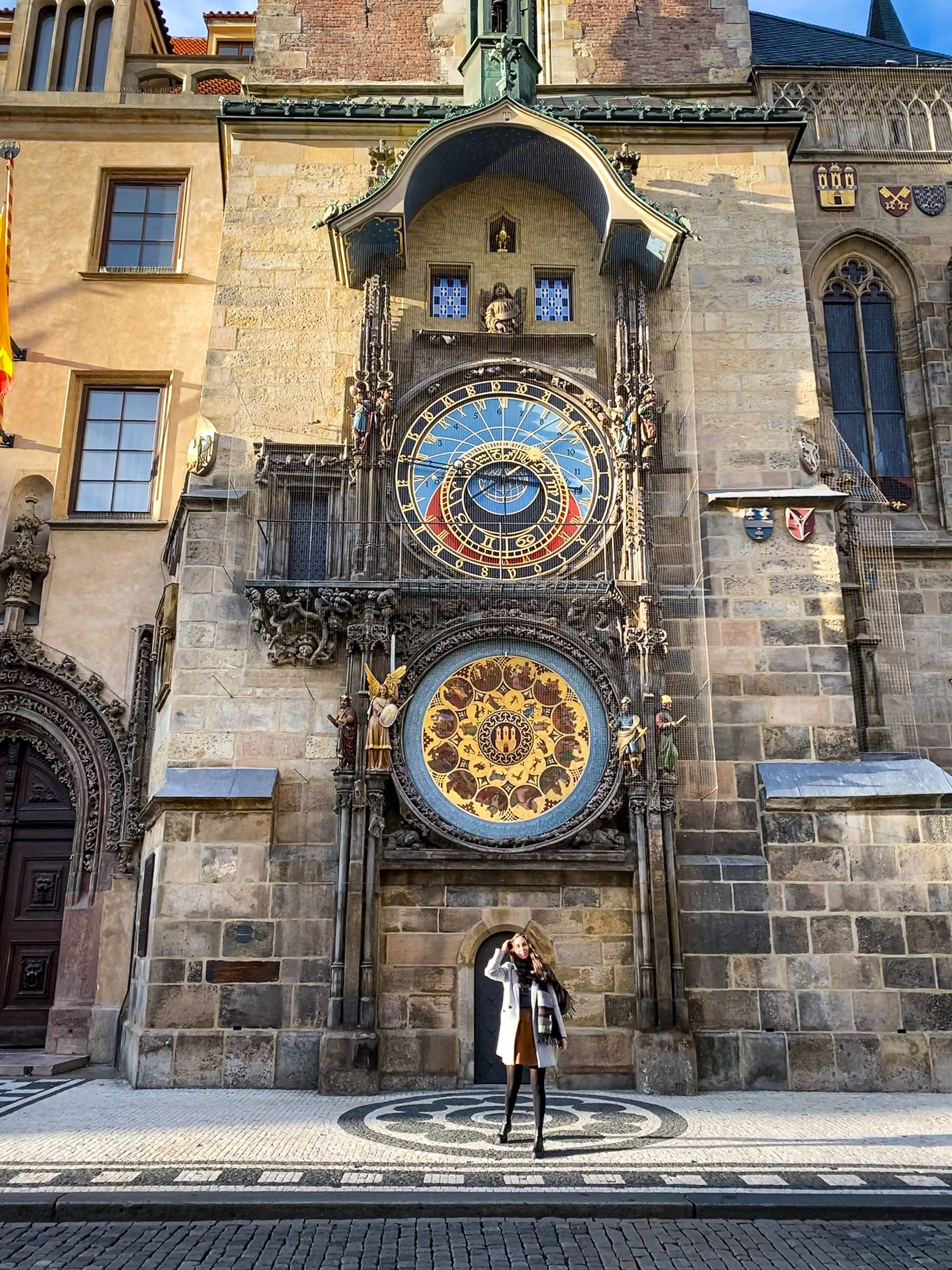 2. Charles Bridge
Charles Bridge is the most famous bridge in Prague. It connected the two parts of the city and is the best way to go from the Old Town to the Castle in Malá Strana. It took 200 years to build the bridge and it features 30 baroque statues!
The castle is perched on a hill, which lets us have an amazing view when you reach the castle. The castle is completed with a cathedral which makes it a perfect photo spot!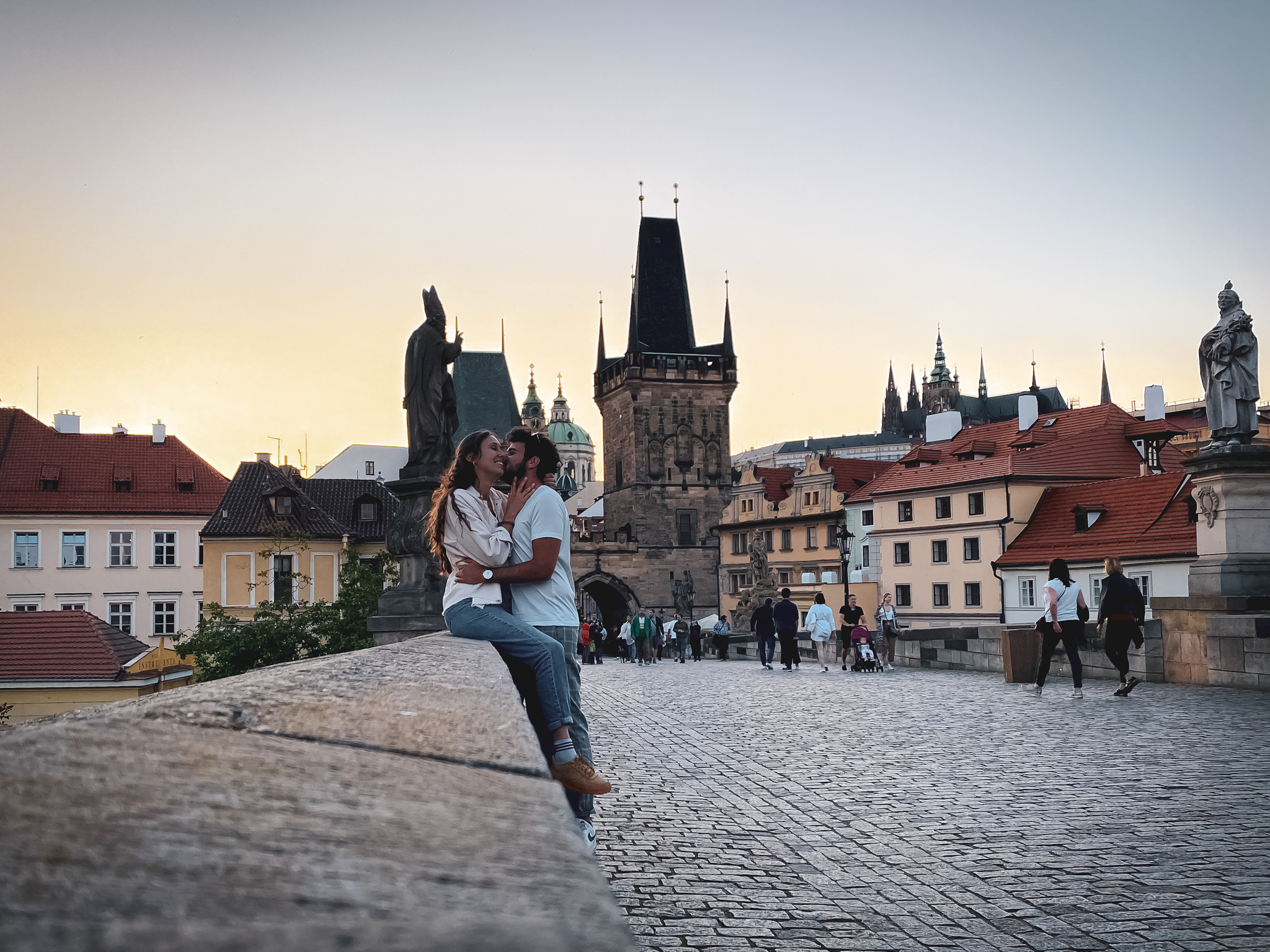 3. Wander in the streets
We believe that the best way to better know a city and to feel like at home, is to allow yourself some time to wander in the streets.
Don't plan anything, just walk without any idea in mind, and admire everything the city has to offer. Doing so, has been one the best thing we did in Prague as we have discovered some really nice places, and especially many hidden gems!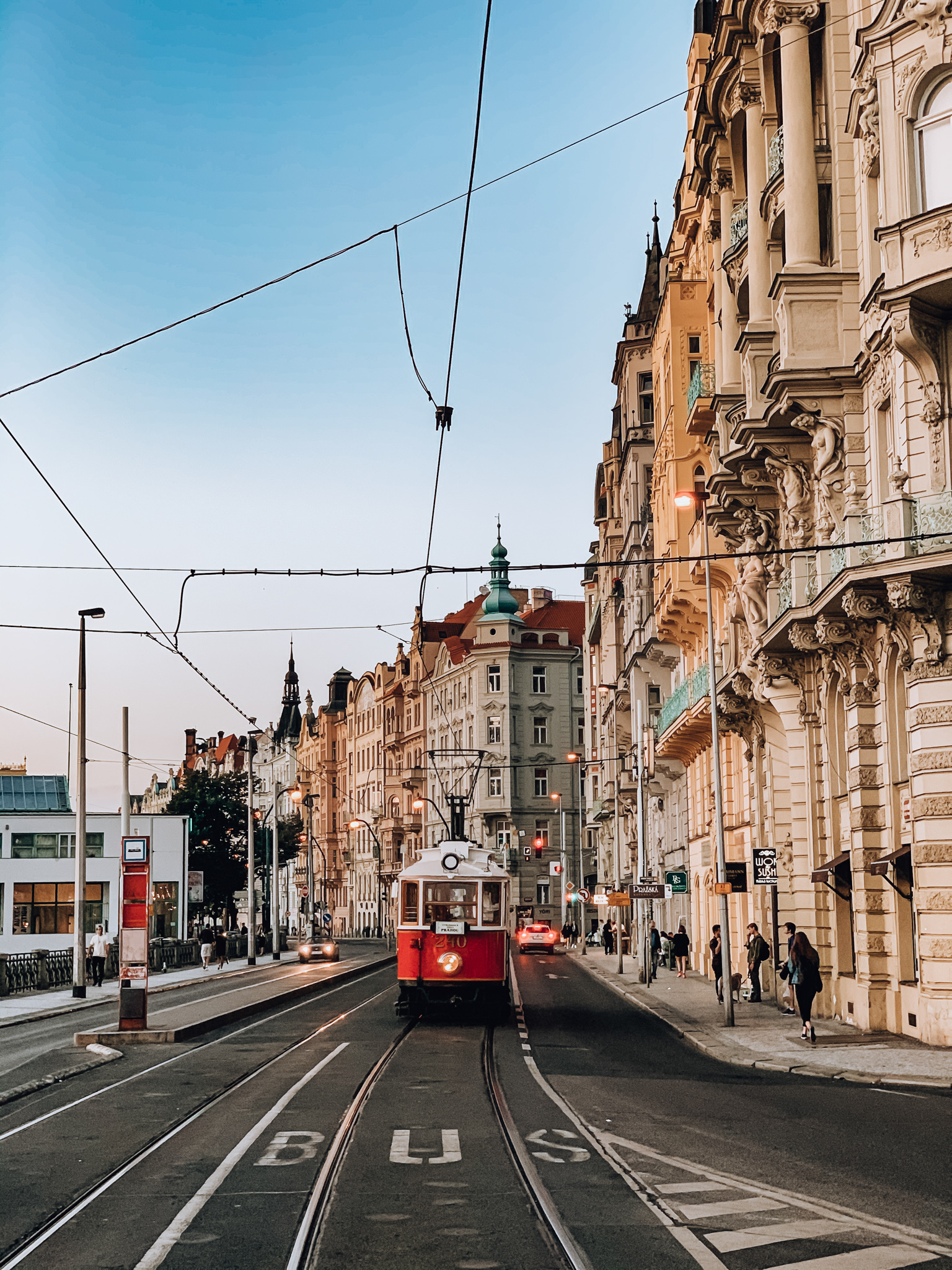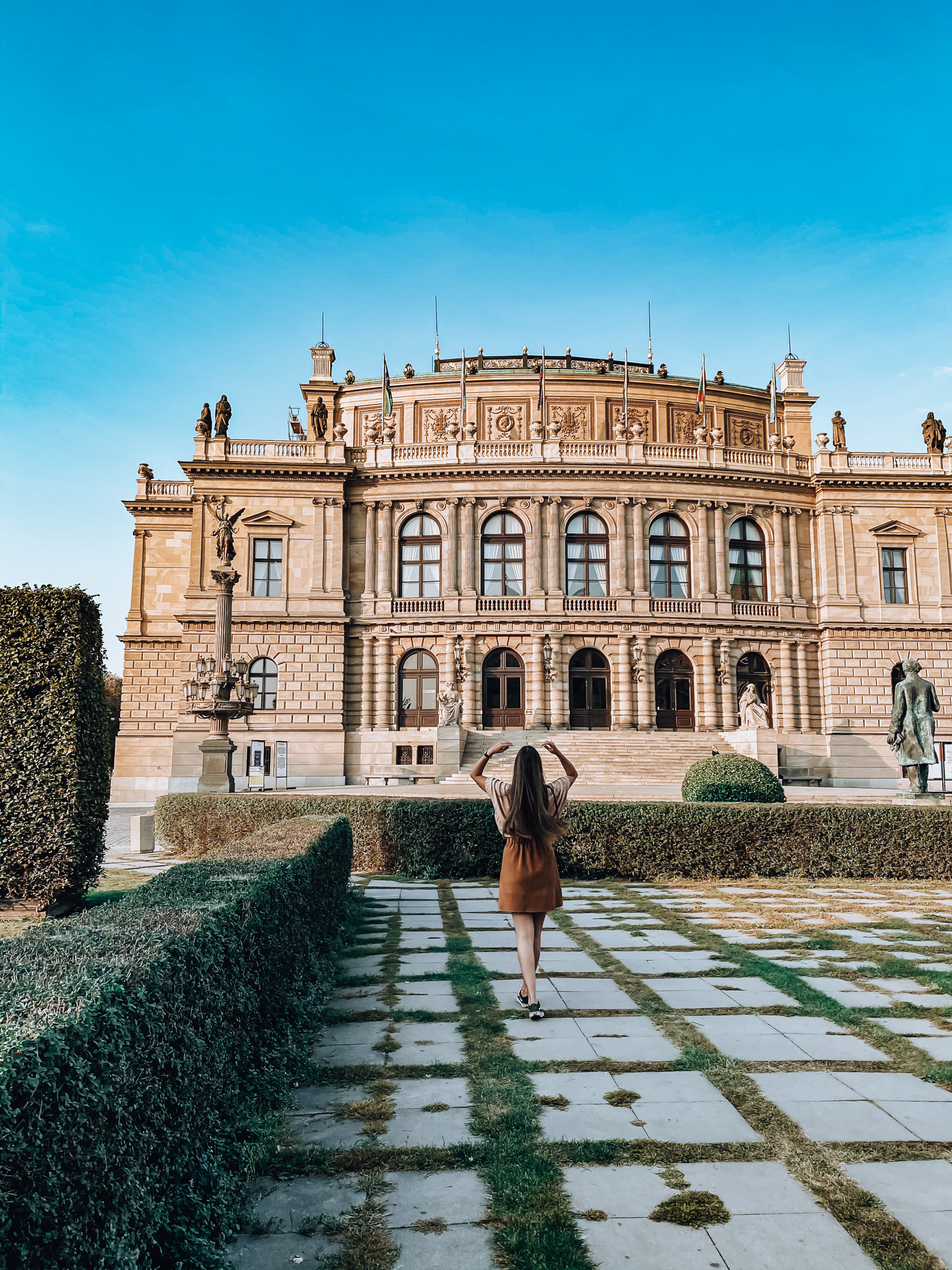 4. Vrtba Gardens and the Gardens below the Castle
These two gardens are located in Malá Strana and are pure hidden gems. Even people from Prague are not really aware of these places and honestly, we understand why. You could walk a hundred times in front of their respective entrance without even noticing that they are there… However, it is such a shame that not many people know these gardens as they are simply wonderful.
The gardens are of baroque style and are terraced. Make sure to walk up to the top of them, it will give the best view over the gardens, but also over the city!
Opening hours: both 10:00 to 18:00 from April to October
Prices: Vrtba gardens: 100 CZK per adult / Gardens below the castle: 90 CZK per adult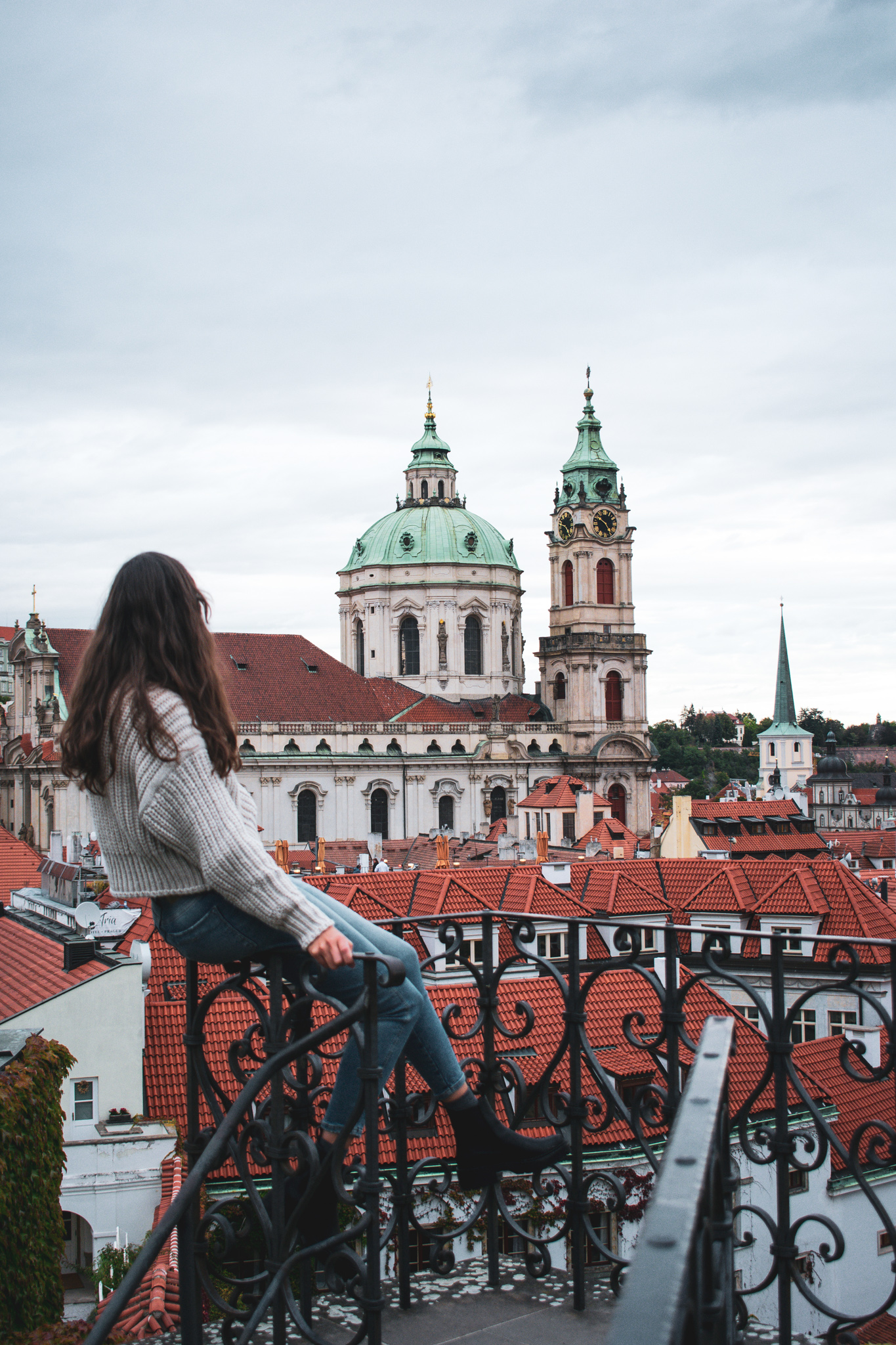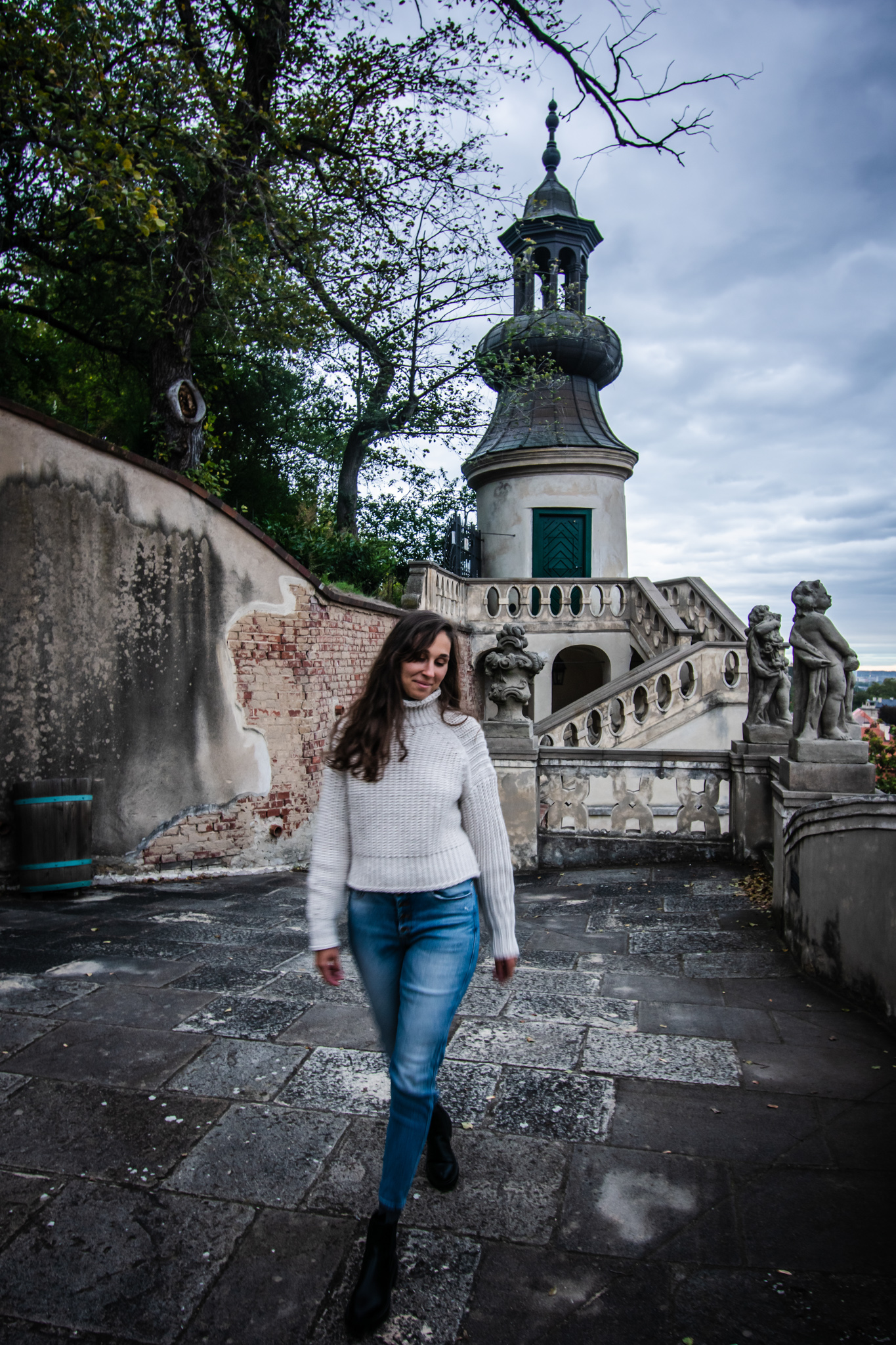 5. Jewish Quarter
The Jewish Quarter is located between the Old Town and the Vltava River. It was formerly a walled ghetto, where Jewish were forced to live. Today, it is one of the most complete collections of Jewish historical monuments in Europe.
You can either visit this interesting part of the city by yourself and visit the Jewish Museum or take a guided tour to learn more about their history.
Tips: there is a concentration camp in Terezin, at a 1-hour drive from Prague. So, if World War II interests you, you can pay a visit to Terezin.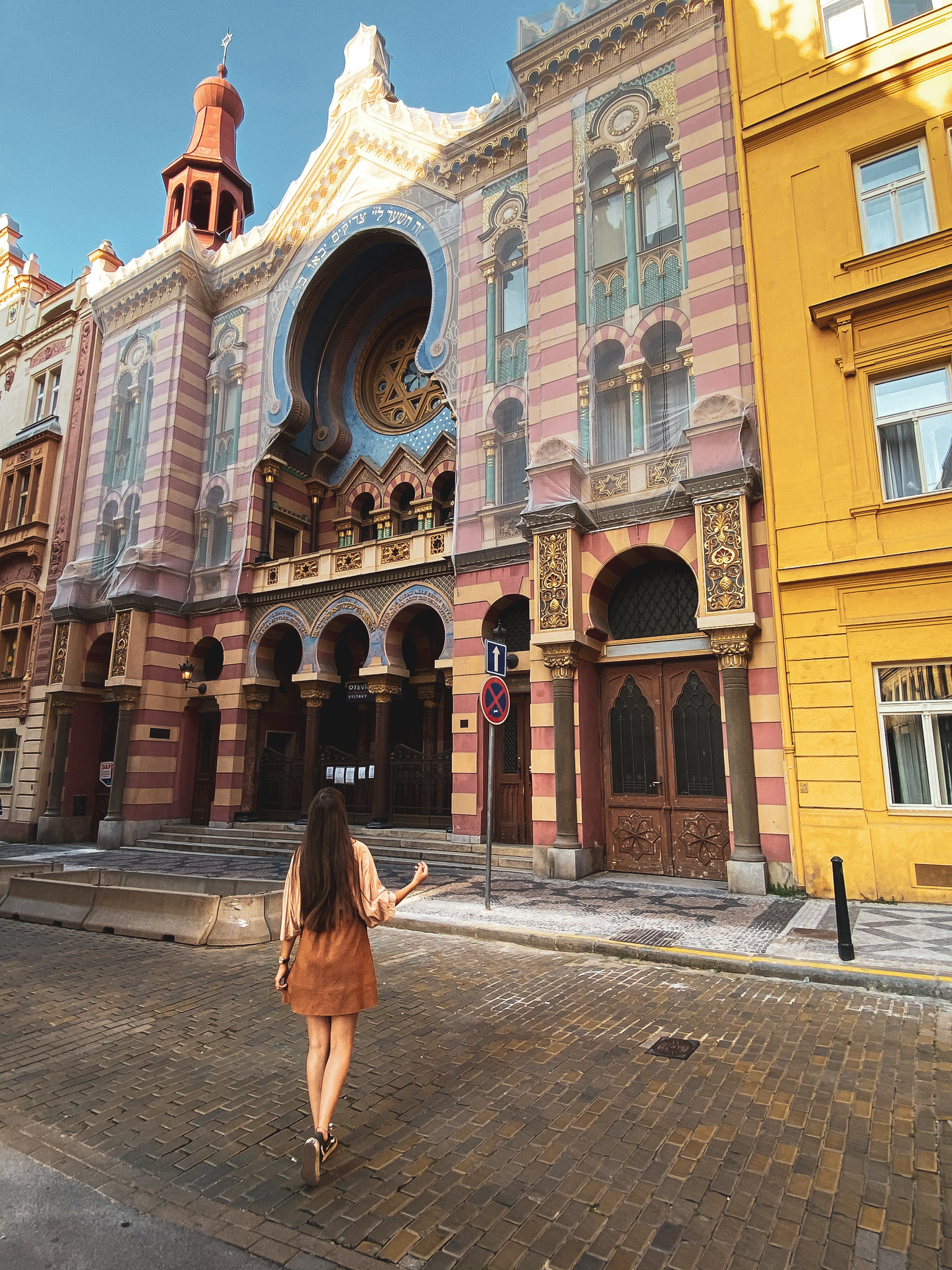 6. Museums
There are numerous museums in Prague that will please anyone of you! We would advise to go to the National Museum, that is located in one of the most impressive building we got to see.
The Franz Kafka Museum is also a must-do when in Prague! The bar offers a wonderful view on Charles Bridge. For the tech-lovers, you can find a very interesting Apple Museum in the Old Town. 
7. Rooftops
There is no better way to end your day than by witnessing a sunset from one of the numerous rooftops in Prague! We advise you to try: T-Anker, Terasa U-Prince, Duplex and the bar of the Zizkov TV Tower!
Tips: If you are going to the famous Dancing House, do not hesitate to get in and go straight to the last floor, they also have a rooftop bar!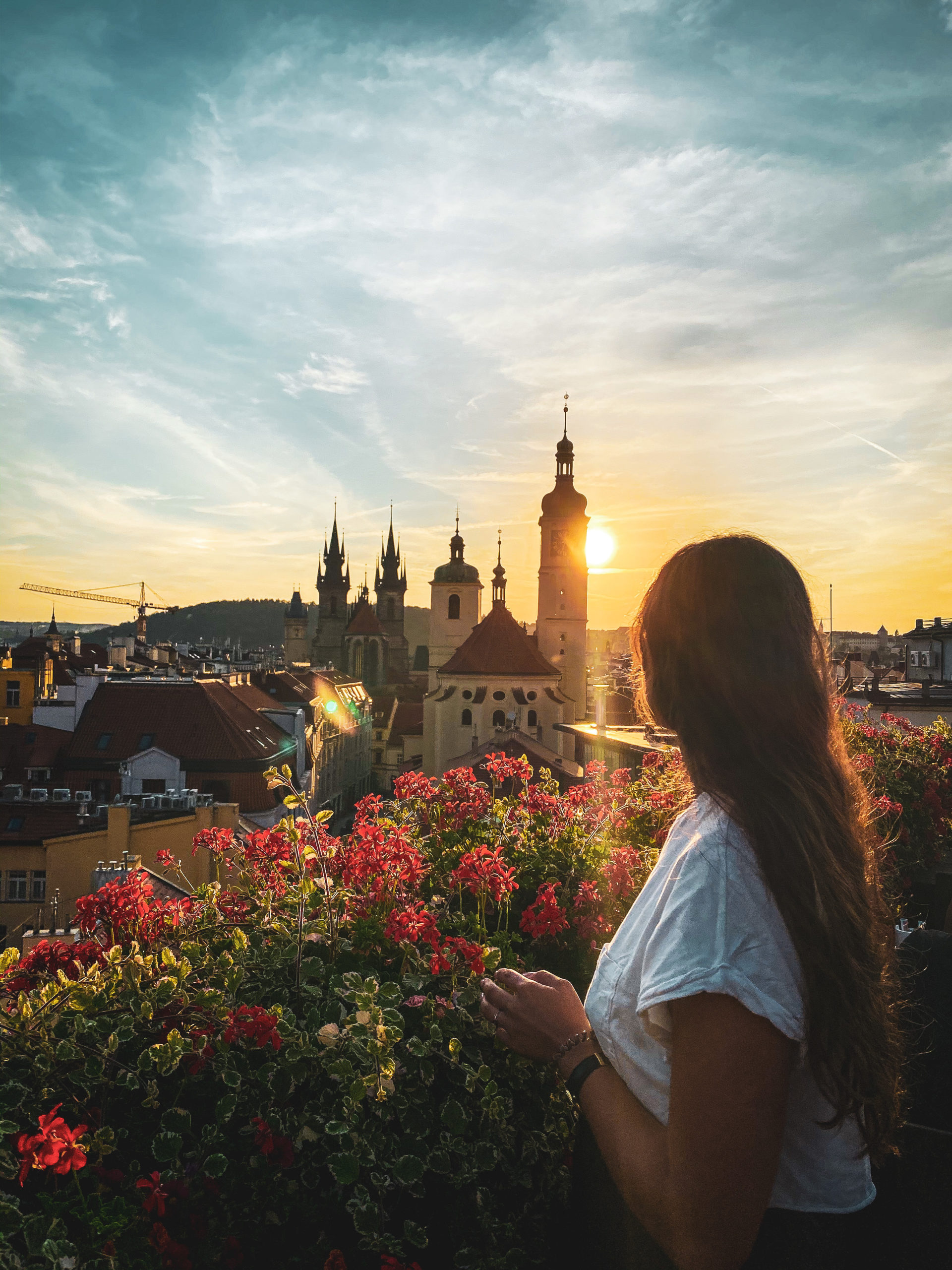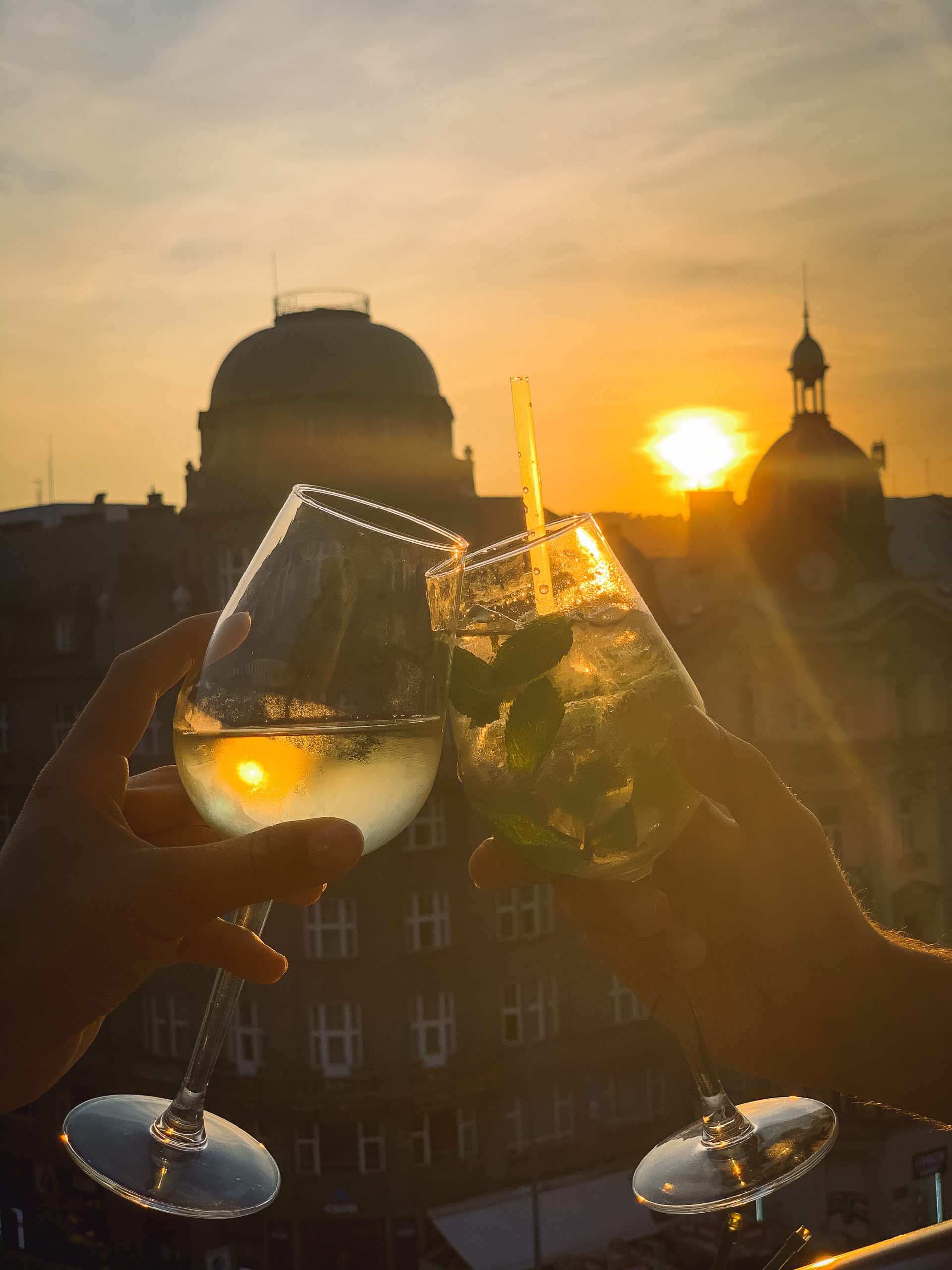 Bonus day trips
If you have some more time, we believe that there are some places outside Prague that deserve a visit! The spots we suggest you are all located at less than a 1.5-hour drive from Prague. These are less crowded places but we believe that they will blow your mind!
1. Vyhlídka Maj
I believe that everyone knows the famous Horseshoe Bend in the USA. But who knew that there was the exact same bend in Czech Republic? Honestly, we even preferred this one! It is located at a 1-hour drive from Prague and it will take you an easy 15 minutes walk to reach the point.
The best thing? It is a perfect spot to enjoy a beautiful sunset!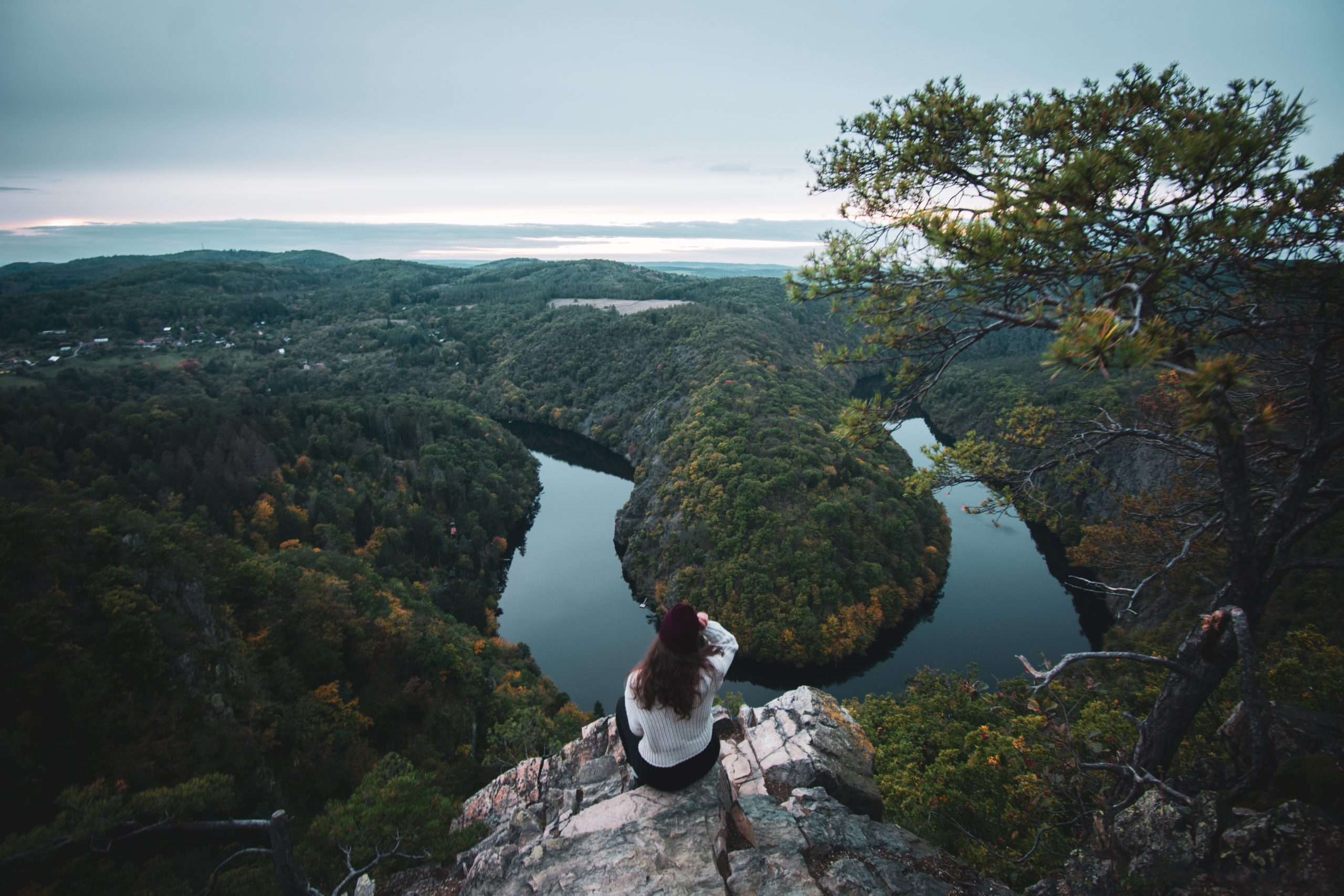 2. Hrad Karlstejn
This castle is simply huge! It is also located in the South of Prague, at about a 40-minute ride. The main towers are really impressive!
A drone shot may be the perfect way to capture Karlstejn Castle but it is mandatory to ask the castle staff and get their permission! 
Little Instagram tip: the best point of view is a bit further, on Google Maps, you need to look for "Vyhlídka na Karlstejn"! You will thank us later for that!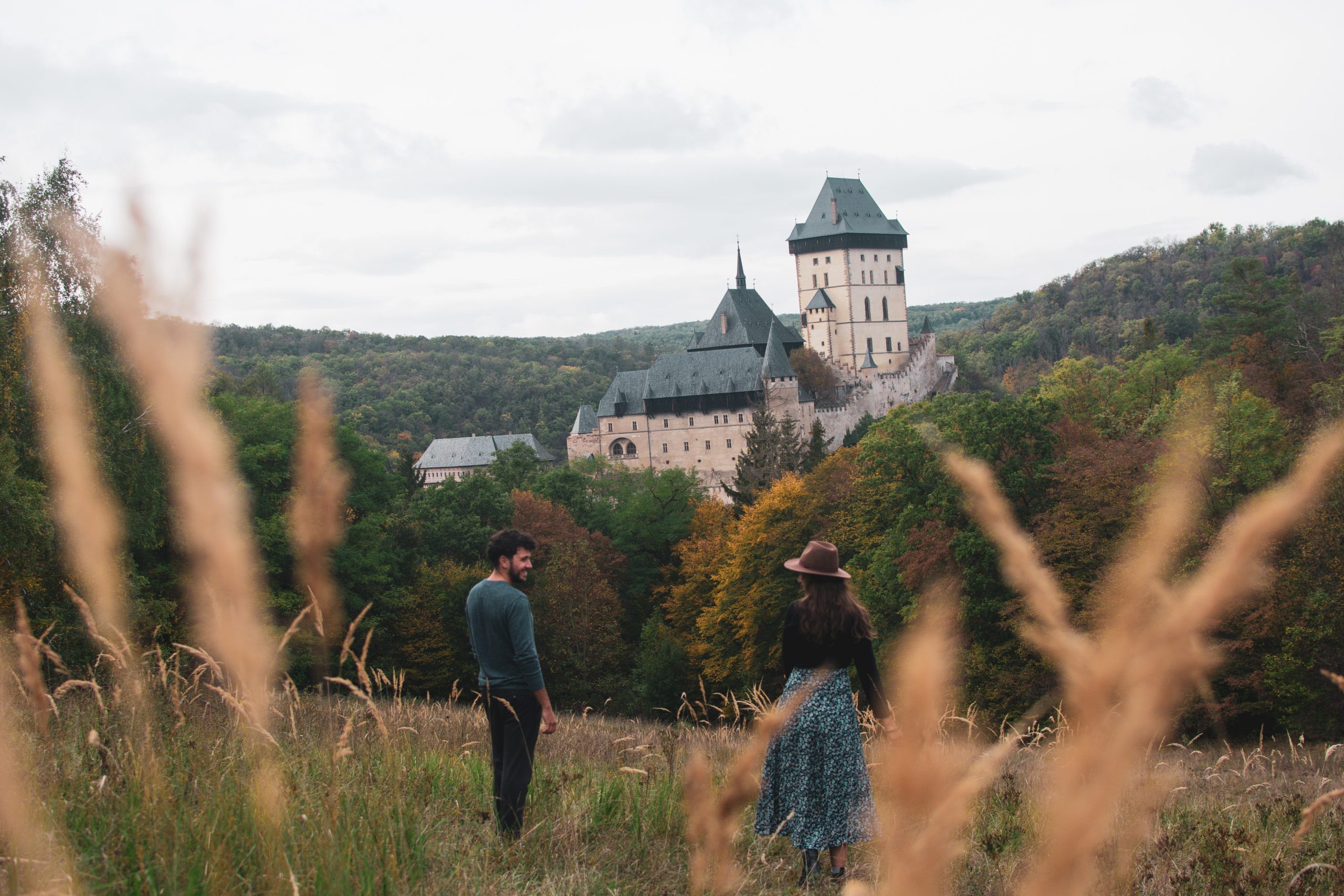 3. Velka Amerika
This place is located very close to Karlstejn Castle and it is a quite popular place for Czech families to go on Sundays to walk and get out of the bustling city!
After having parked your car, you will have to walk approximately 20 minutes on an easy path to reach the other side of the lake. From there, you will have an amazing point of view on this canyon and on the lake!
4. Bohemian Switzerland National Park
This National Park is a pure wonder! We simply fell in love with it and we recommend you to stay there at least 2 days. It is located North from Prague, right next to the German border.
We have written a whole blog post about Bohemian Switzerland National, it is available here.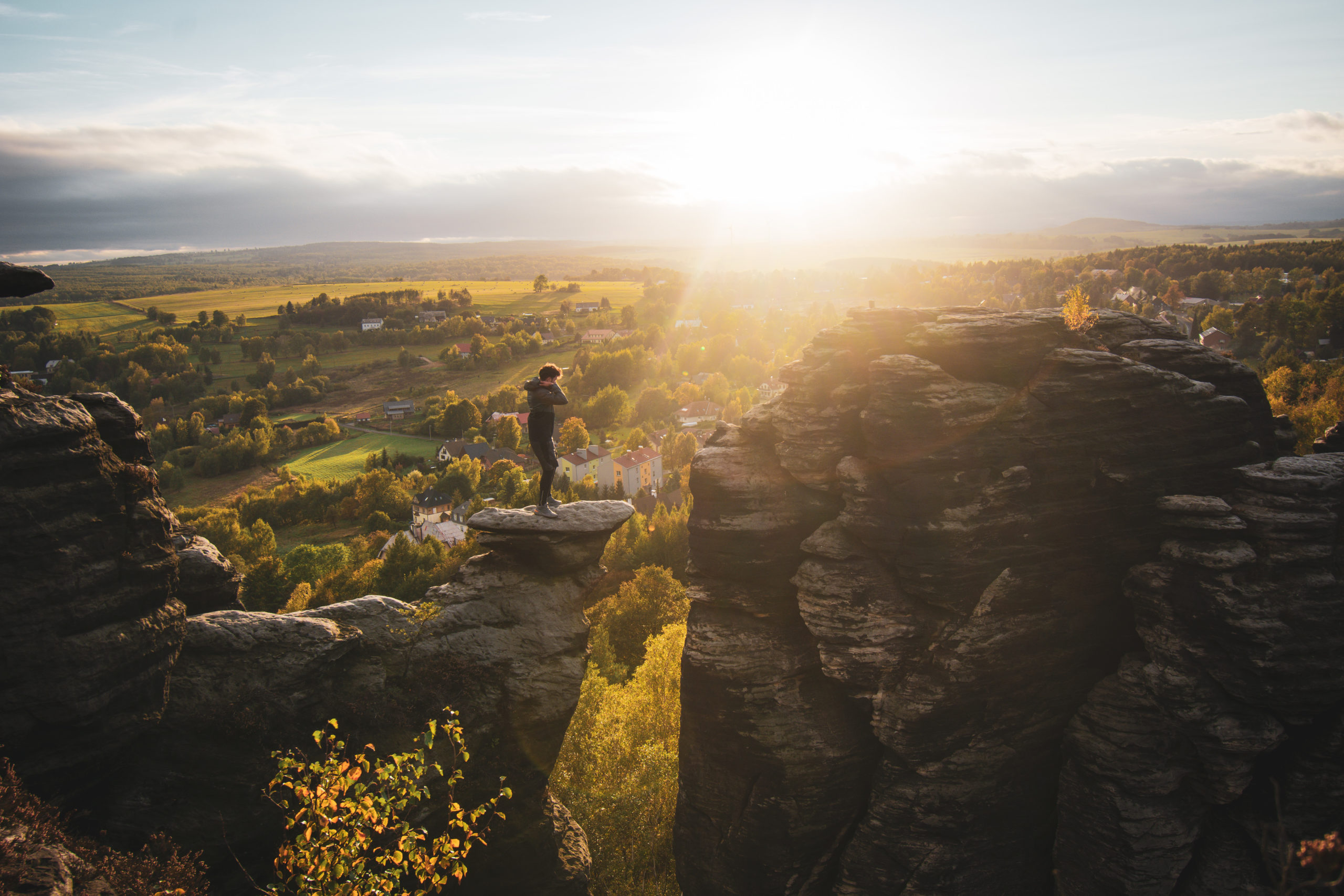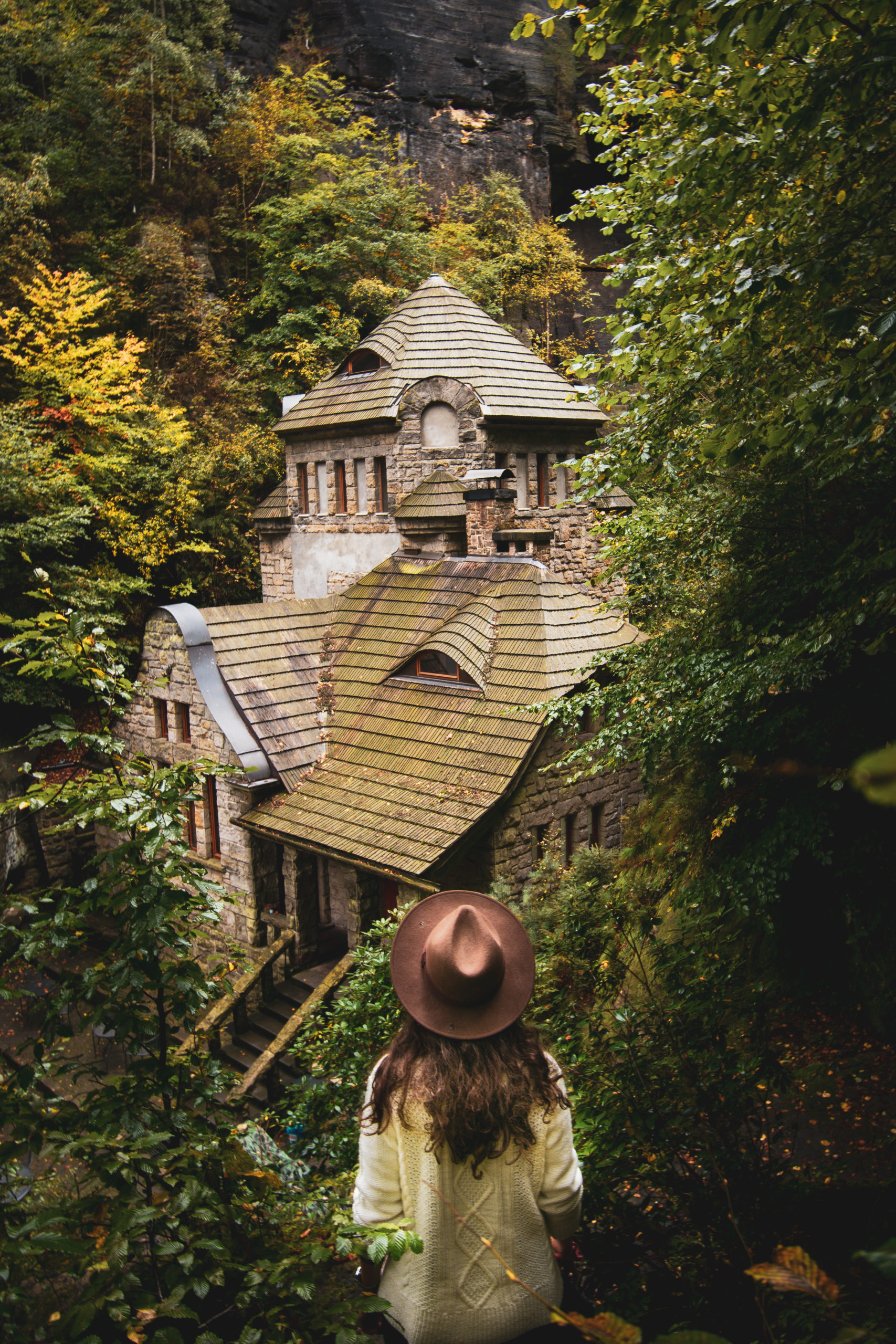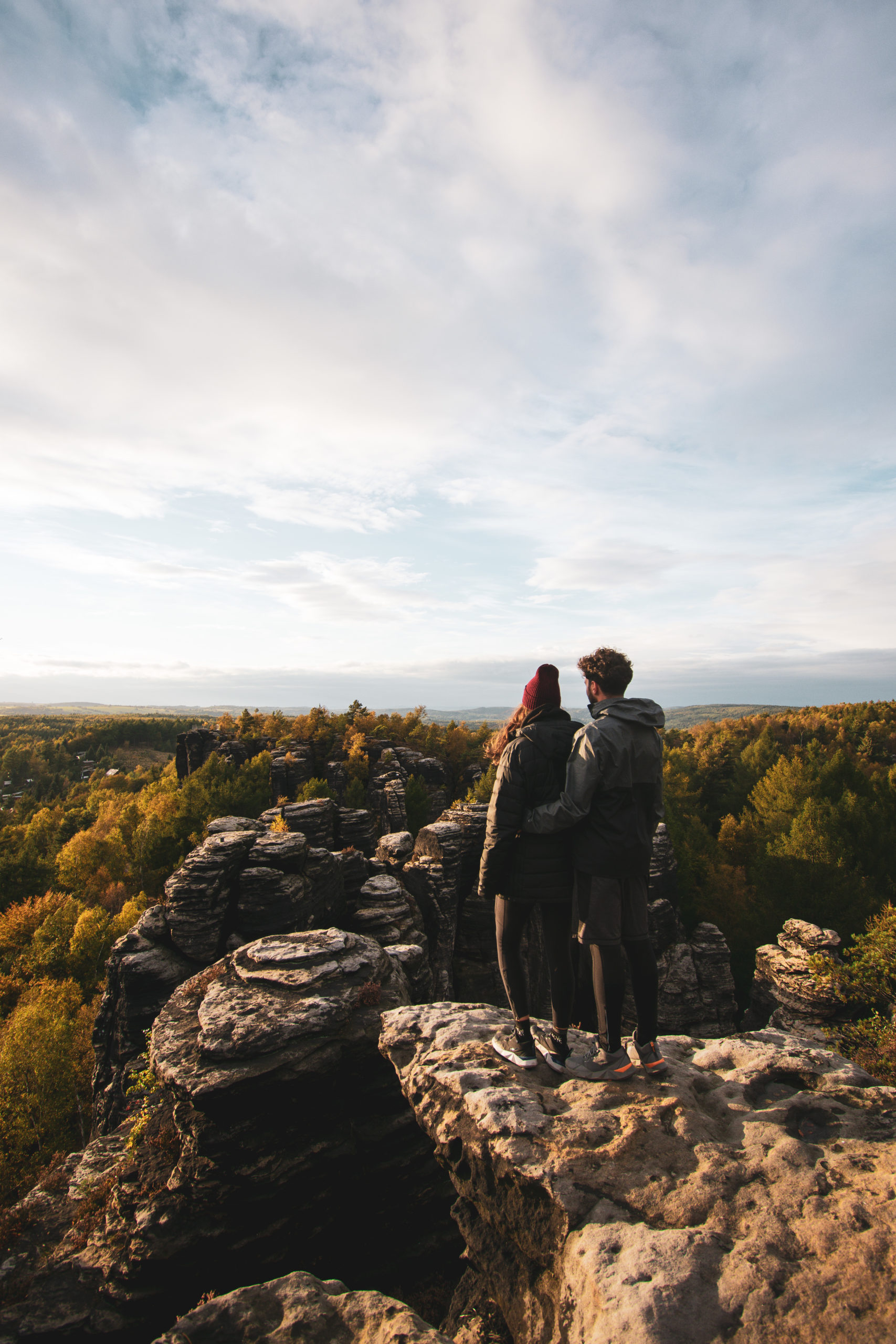 We hope you will enjoy your trip to Prague!
Marie & Karim
(If you liked this article or have any questions, please comment below! And make sure to follow our adventures on Instagram @InspiringExplorers
Save this on Pinterest to refer back to!